How to Redeem Charitable Gift Cards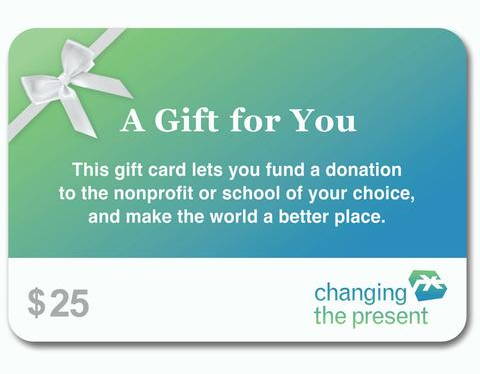 "an Amazon.com of the nonprofit world"  

Did you receive a charitable gift card? Fantastic! That thoughtful gift lets you make a difference in the world in exactly the way you want.
Visit the home page, go to Gifts in the navigation menu, and choose among these options:
See All Our Charitable Gifts (we have thousands of gifts from hundreds of leading nonprofits)

Support any Nonprofit, even if they are not yet on the site

Support any School or Teacher

Support Any Religious Charity

Support Any House of Worship
Shop like you normally would, and apply the gift card number on the checkout page.
If you like the idea of meaningful gifts, we hope you will create a wish list, share this site with others, and follow us on social media.
Have a favorite nonprofit? They can join the site for free. Suggest or invite them.