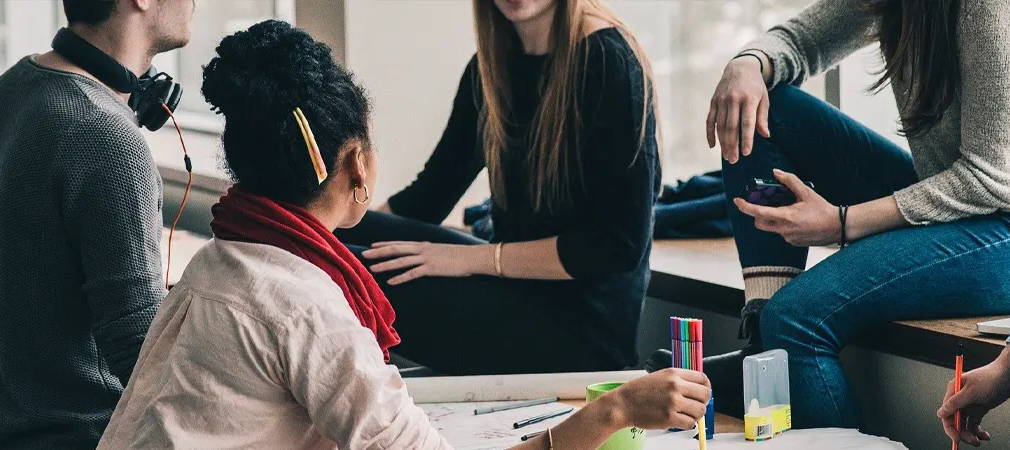 Improve Your Chances When You Apply for Anything:
Jobs, Internships, Scholarships, Grad School, etc.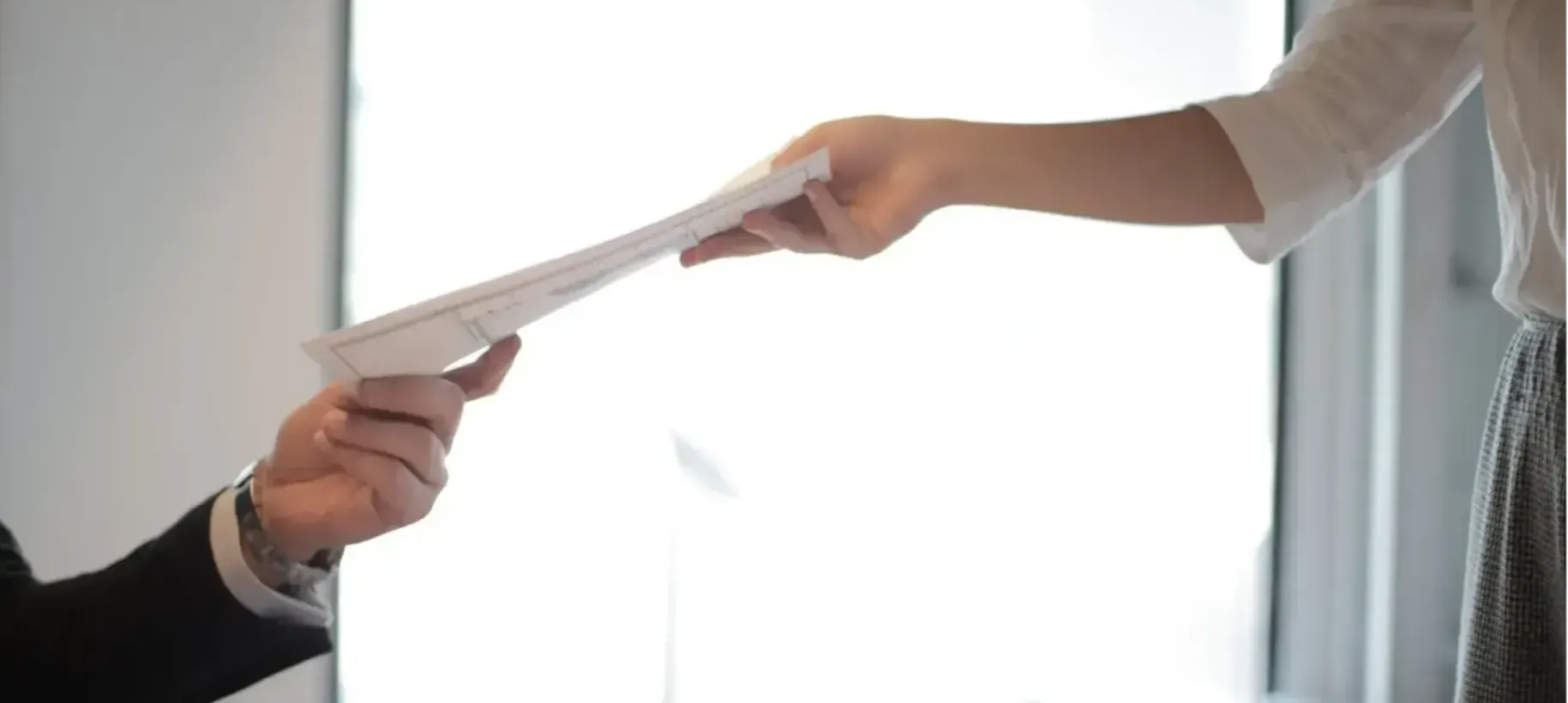 Improve Your Chances When You Apply for Anything:
Jobs, Internships, Scholarships, Grad School, etc.
The easiest and most effective way to enhance your online reputation
An Easy Way to Improve Your Online Reputation
---
Four years for the cost of one if you register today.
Your profile page will help you:

succeed when you apply for grad school, internships, or jobs

be known for what makes you unique

be recognized for everything you do to make the world a better place




When you apply for a job or internship, to grad school, for scholarships and grants. When you try to get into a competitive program. When you meet someone at a party or online. They will google you.  
Be Sure They See Something Impressive
Be Sure They See Something Impressive
Let them see what makes you you.  
You will gain a distinct advantage when they see that more dimensional, likeable, impressive picture of who you are, when they see what you care about and what you are doing to make a difference, and when they recognize that your values align with theirs.  
Here is the easiest and most effective way to improve your online reputation. Your profile page on our website will:
help you succeed

when you apply for jobs, internships, scholarships, grad school, or anything

let you be known for the real you

when friends and classmates learn more about you

showcase the things you want to be known for:

academics, extracurriculars, athletics, student organizations, leadership, skills, and experience.

highlight everything you do to make a difference:

favorite causes, nonprofits, community service, and fundraising.

direct them to your online presence

that you want seen.

help you connect

with like-minded people nationwide.
Improve your chances for success when applying for anything. Scroll down to get your profile page now .
About the Nonprofit We Support, Changing The Present
Why Our Nonprofit is Offering You a Profile Page
"An Amazon.com of the nonprofit world"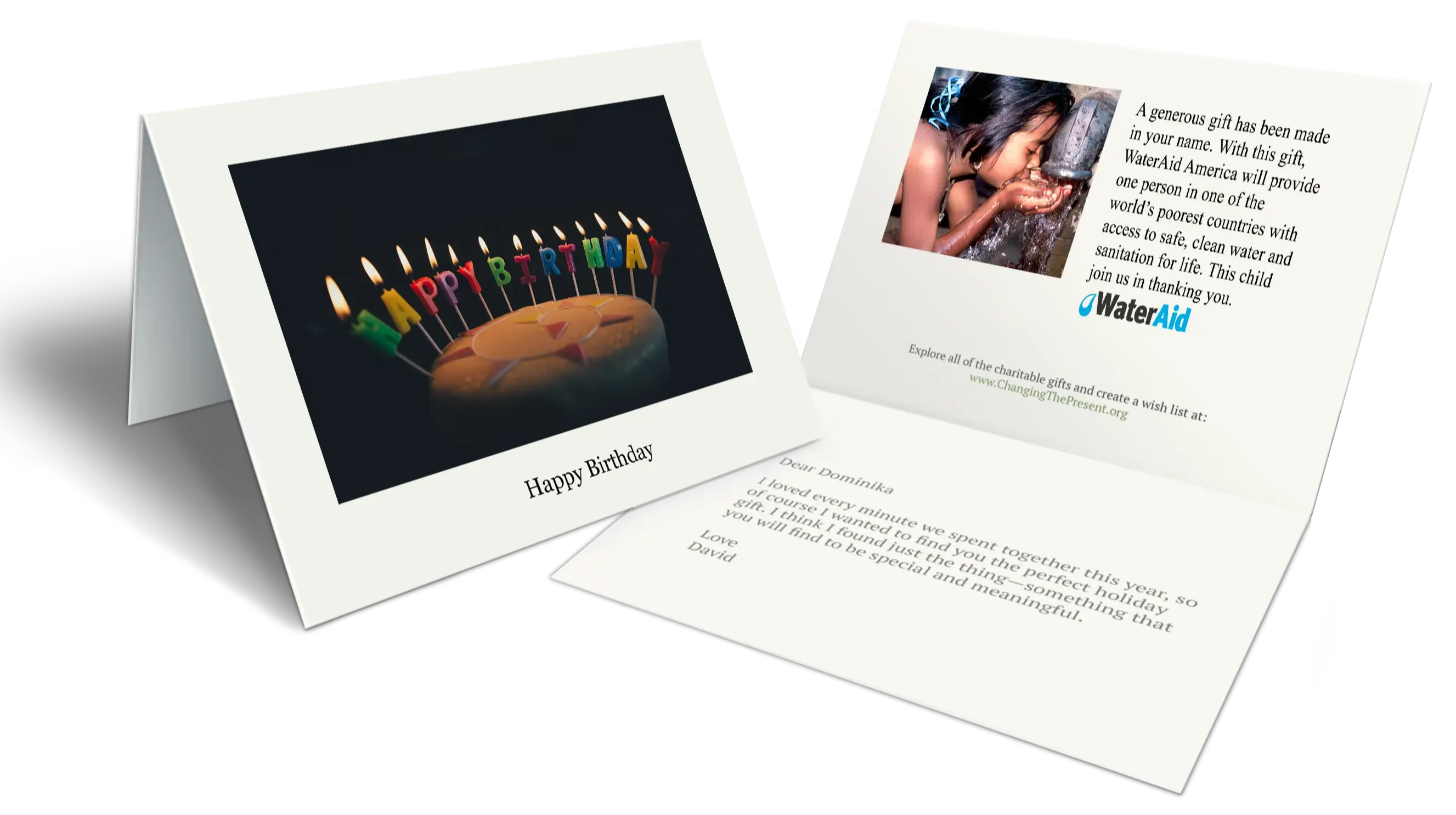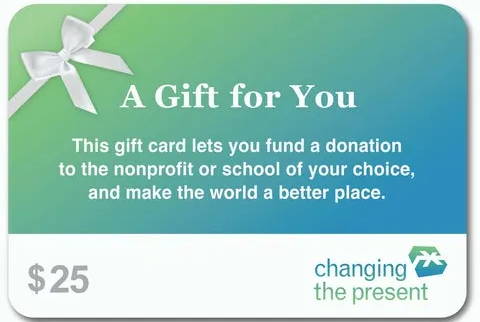 Meaningful Gifts Make a Difference
Changing The Present has started to channel to nonprofits and schools some of the $450 billion fortune Americans spend each year on birthday, wedding, and holiday presents.
How? By making the experience of a donation, which you give in a friend's name, feel like a rewarding present and a great alternative to buying yet more unwanted merchandise.
Imagine the impact as more and more people adopt this meaningful type of giving! Each 1% of the money now spent on presents would be $4.5 billion per year to do good.
Tell your favorite nonprofit, school, or teacher that they can sign up for free to capture some of the money now spent on presents.
Get Your Profile Page and Support Your Favorite Cause for Just $4.80 per year
(That equals just 40 cents per month)
Your $2 Donation Supports Your Favorite Cause and Provides Your Profile Page
For-profit websites bombard you with--and fill your page with--intrusive ads. Not us! We respect your privacy and will never put ads on your page. That means we need to charge a small amount to operate.
Our introductory price of just $4.80 per year (that is less than the cost of a single Big Mac and fries) does two things:
It provides your profile page to show what you care about, improve your online reputation, and advance your career.

It helps Changing The Present generate awareness and new funding for the cause of your choice.
Here's a compelling reason to sign up right now, rather than tomorrow. Normally, a modest $4.80 provides you a tremendously-beneficial profile page for a full year.
We want to get the ball rolling, and we want to honor our early supporters, so while we are in our Beta test phase (that is, getting user feedback to make this site even better), register now to get a full four years for the price of one. Do it now, before this offer ends and this paragraph disappears.
It's easy! Click the cause you want to support, make that tiny payment, and then create your compelling profile page for all the world to see and admire.
More Opportunities: Remote/Virtual Internships
Another Opportunity: Join Us as a Public Engagement Intern
Changing The Present also has great internships for students and graduates. Work virtually and on your own schedule. Use your talent, creativity, and leadership skills to make the world a better place, while you also improve your resume with a record of achievement and service. Focus on your field of studies, your favorite cause, or your favorite community (ethnic, country, or religious).
Community Engagement Interns: As little as

four hours per week

to raise awareness and engagement at your college. Learn more.
National Virtual Interns:

Ten or more hours per week

to work on our national and global campaigns. Learn more.