Overview of the Opportunity
Tremendous Funding Opportunity
Americans spend $450 billion a year on birthday, wedding, and holiday presents. A few pioneering nonprofits are capturing some of that fortune. One raises $120 million a year in that way.
How Do They Do It?
The only way to capture significant money normally spent on presents is to make the the experience of a donation, which one gives in the name of a friend or loved one, feel like a rewarding present.
The Difficulty for Nonprofits
Until now, it has been far too difficult, even for large organizations, to offer the requisite gift-like experience. So most nonprofits ignore this tremendous opportunity, or they simply offer to notify an honoree of a donation. Sending an email, letter, or generic card just does not feel like a heartfelt present, and it cannot attract much of that fortune.
What It Takes for Nonprofits to Capture Money Normally Spent on Presents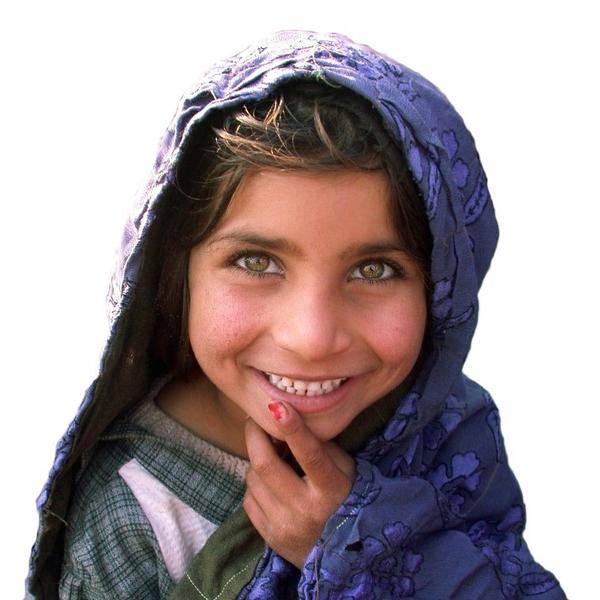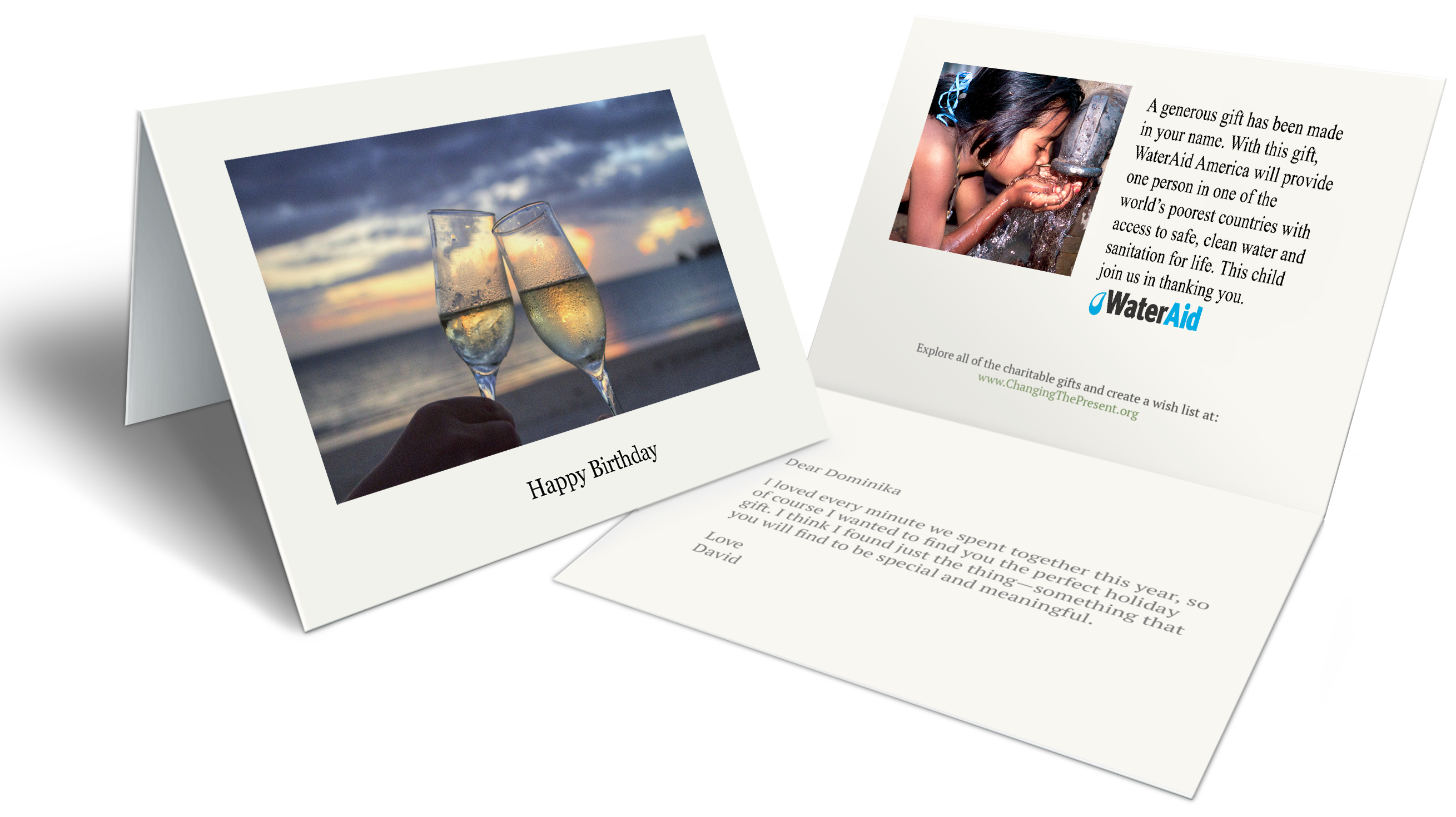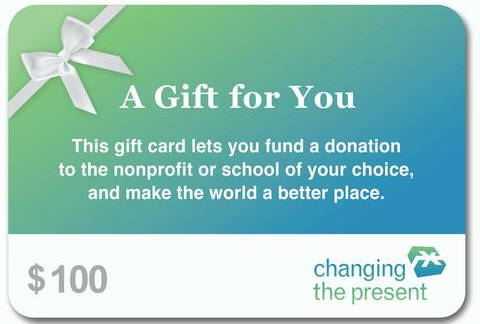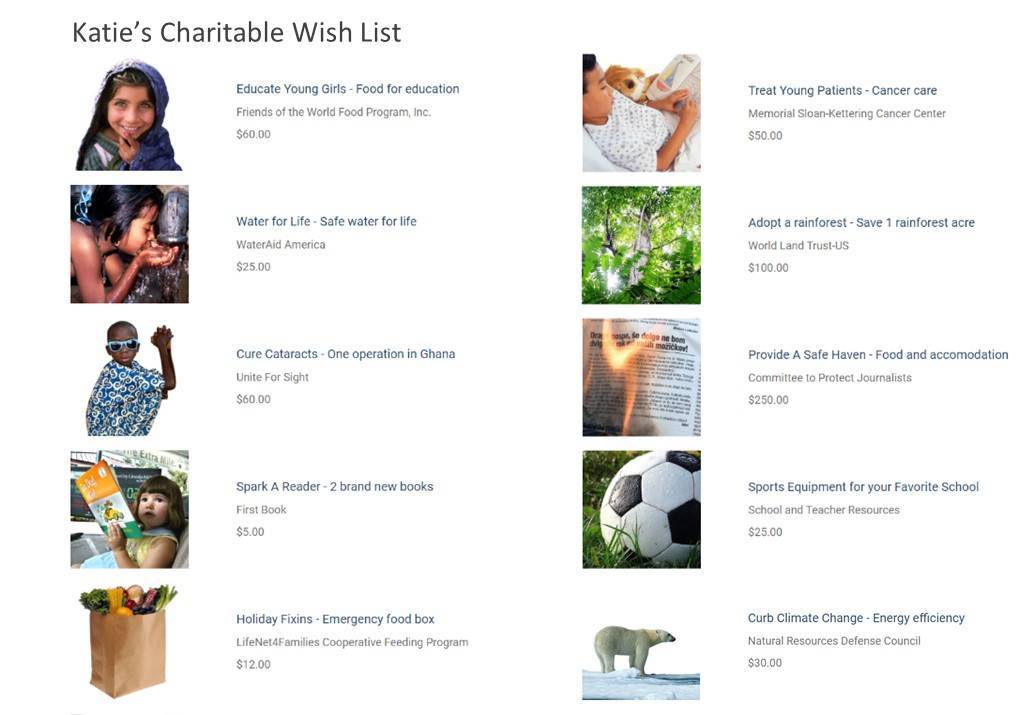 Heart-warming charitable gifts are more rewarding for the giver and recipient,
Personalized printed greeting cards make the donation feel like a meaningful expression of love.
Gift cards let recipients choose how they want to make a difference and get them involved.
Charitable Wish lists and Registries let people encourage donations instead of shopping
Leading Nonprofits Are Already Participating
Here are a few of the hundreds of leading nonprofits that appear on ChangingThePresent.org.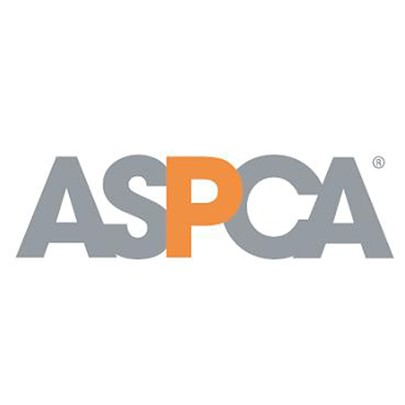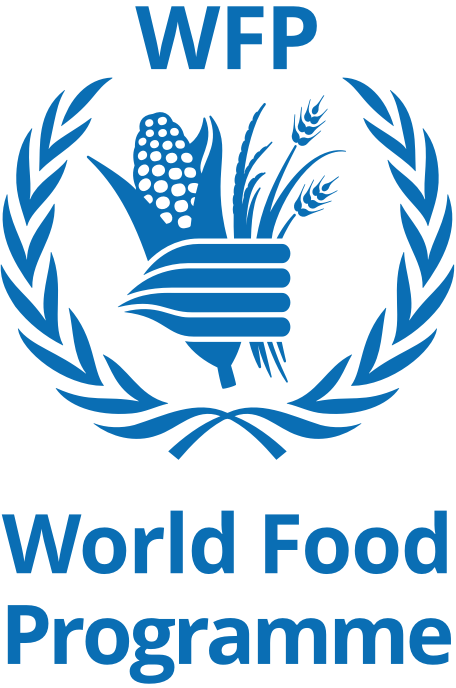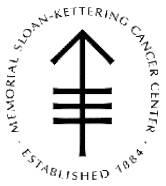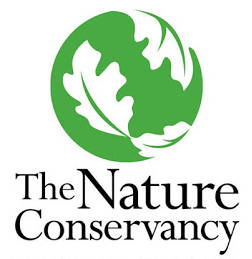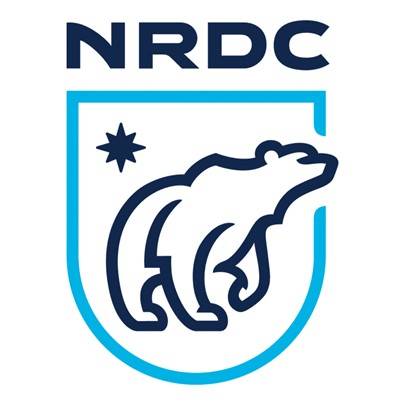 Don't Miss Out
Visitors come to the site to donate, to use a charitable gift card they received, or to create a charitable wish list or registry to encourage friends to donate to the cause they care about instead of buying more merchandise.
Be sure those visitors see you so you can capture some of that fortune now spent on presents.
Easy and Efficient
Your organization can sign up for free, and there is no monthly fee.
Learn More
See the short slideshow below or download the pdf, and learn why The New York Times called our nonprofit, "an Amazon.com of the nonprofit world."
Sign Up Now
We make it easy to:
Another Great Opportunity is Coming Soon

We will also soon provide your own private gift site so you can offer this gift-like experience to your supporters without them being distracted by any other nonprofits.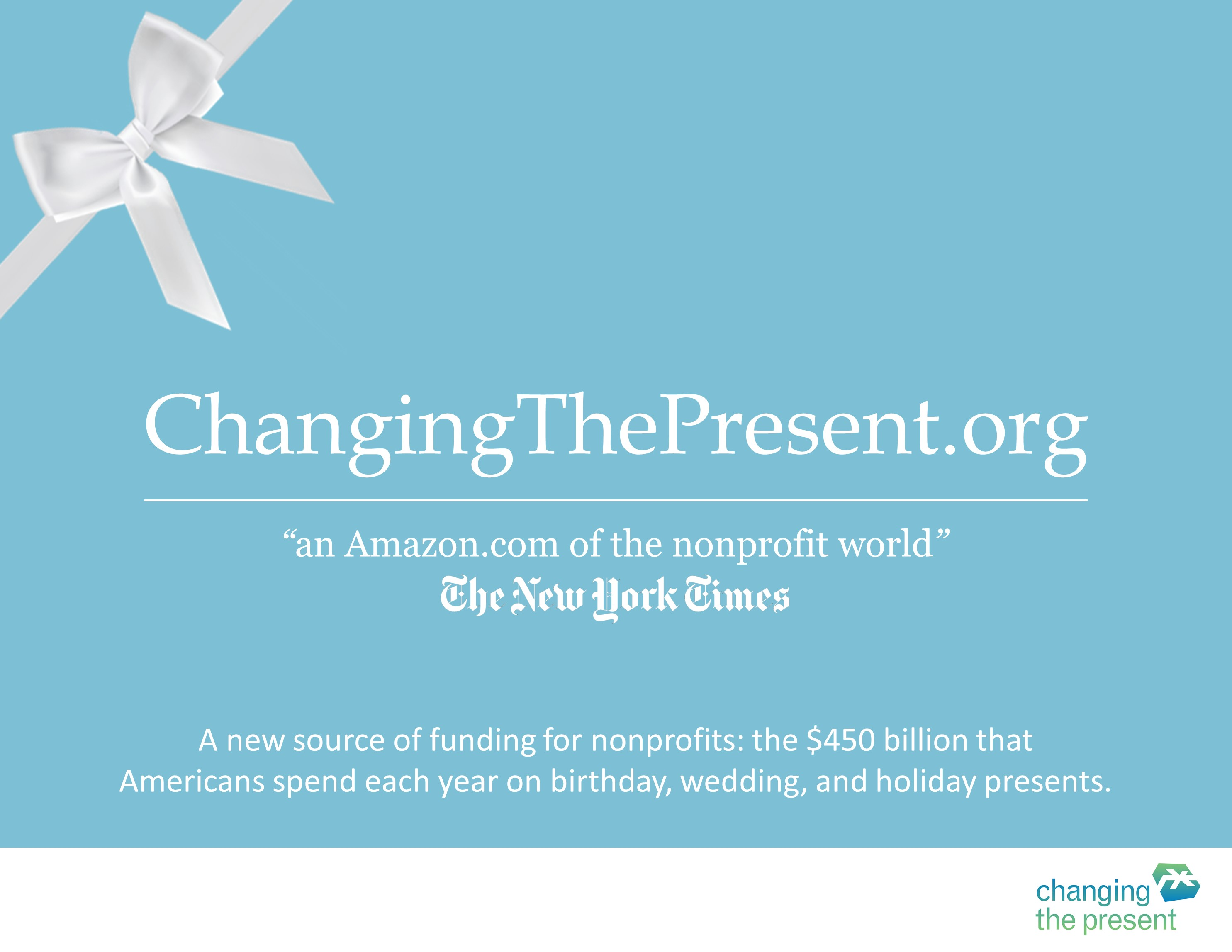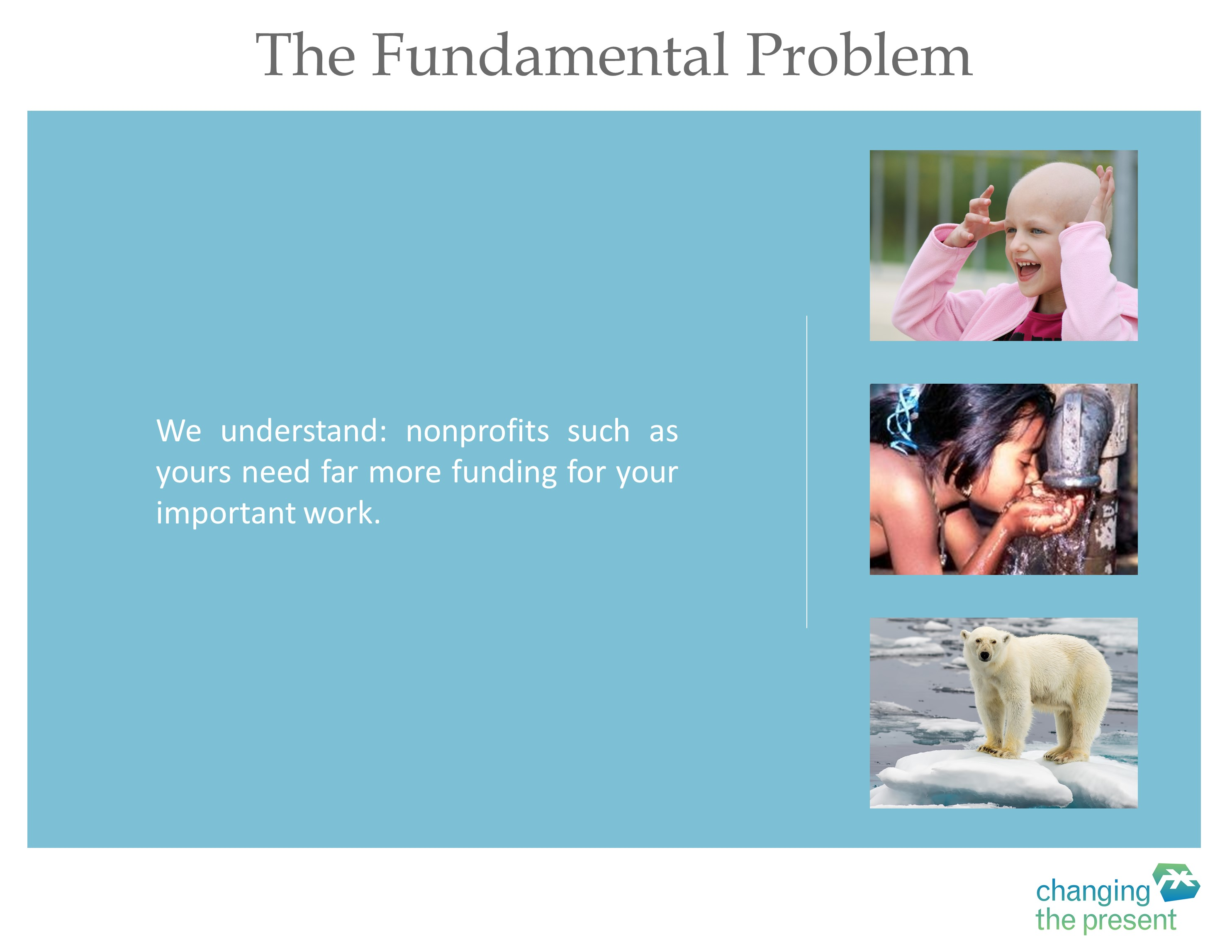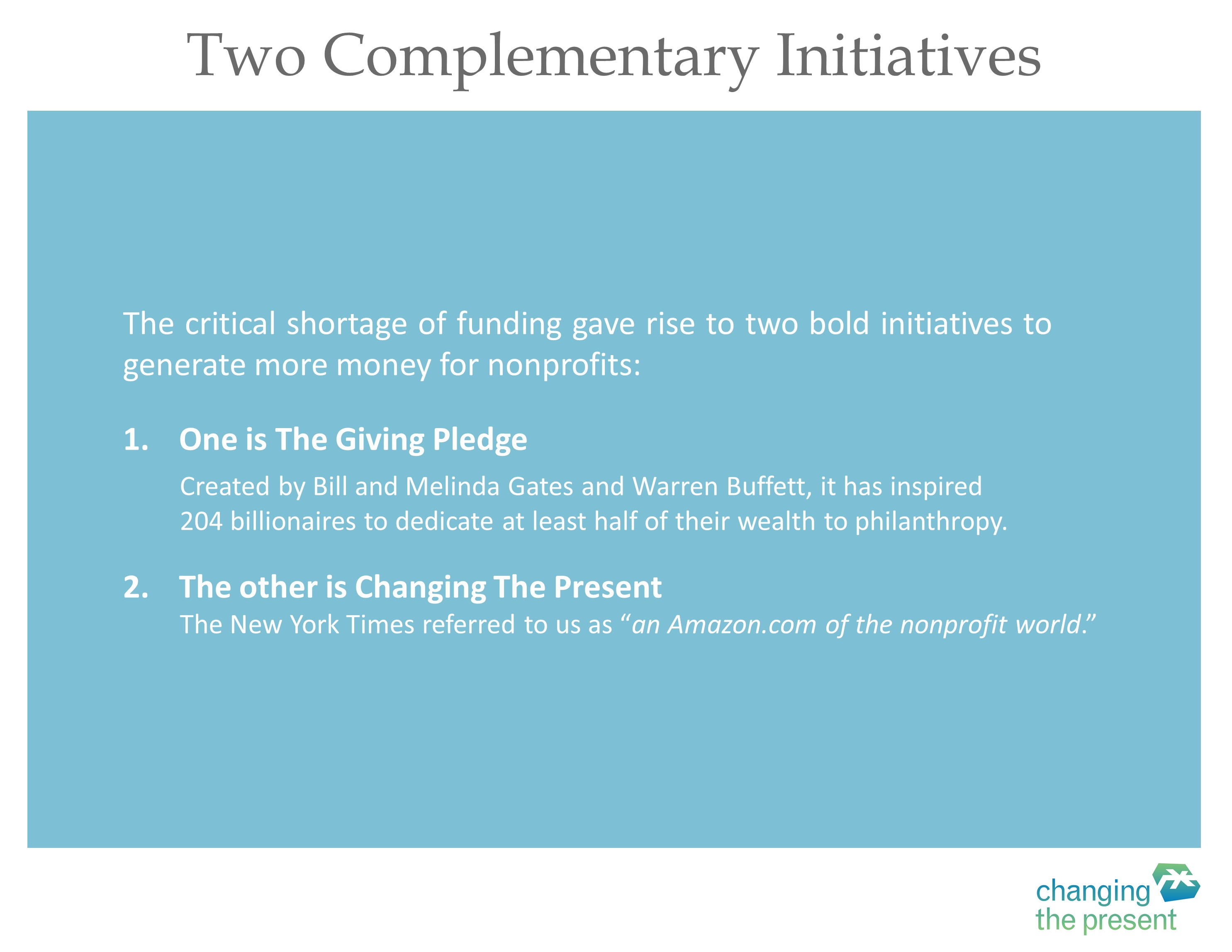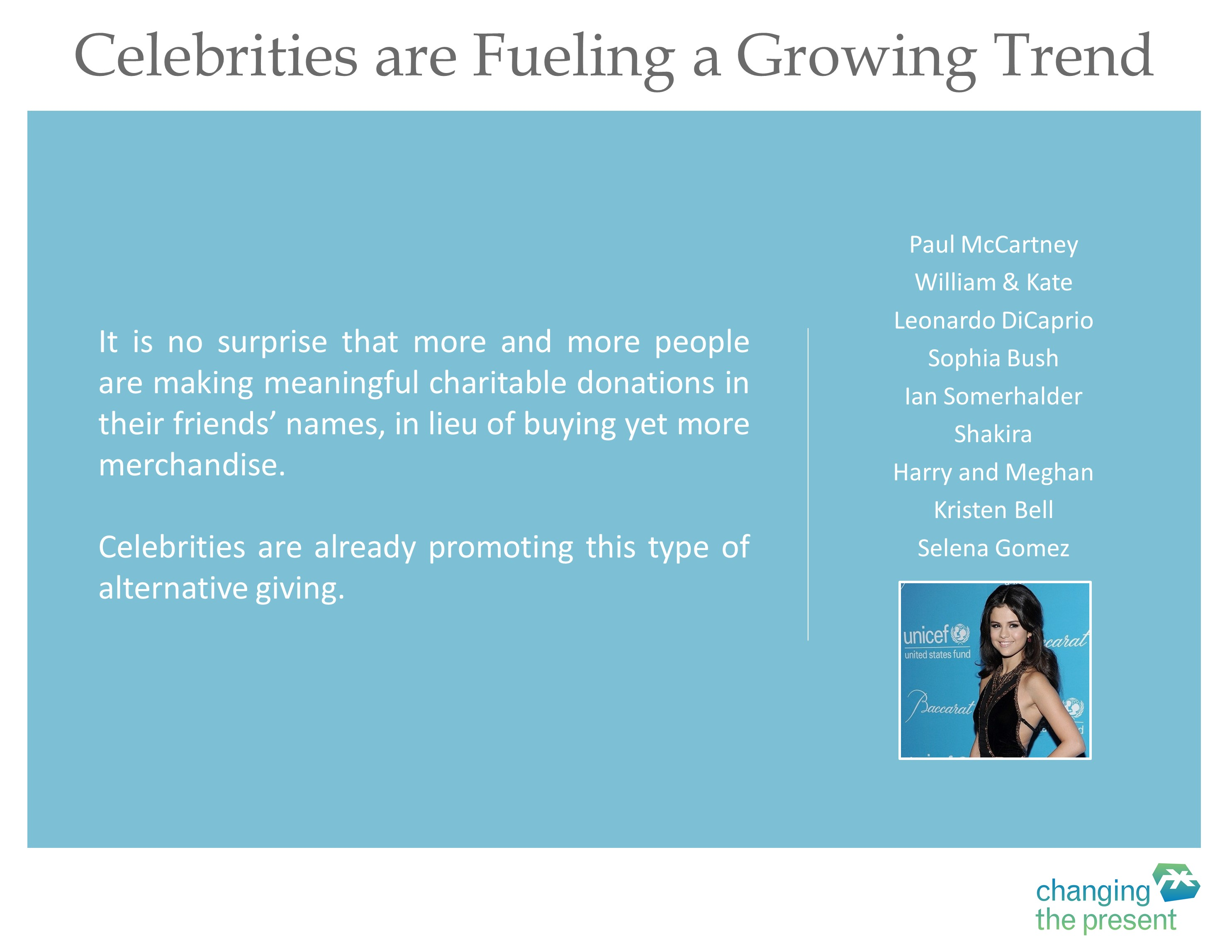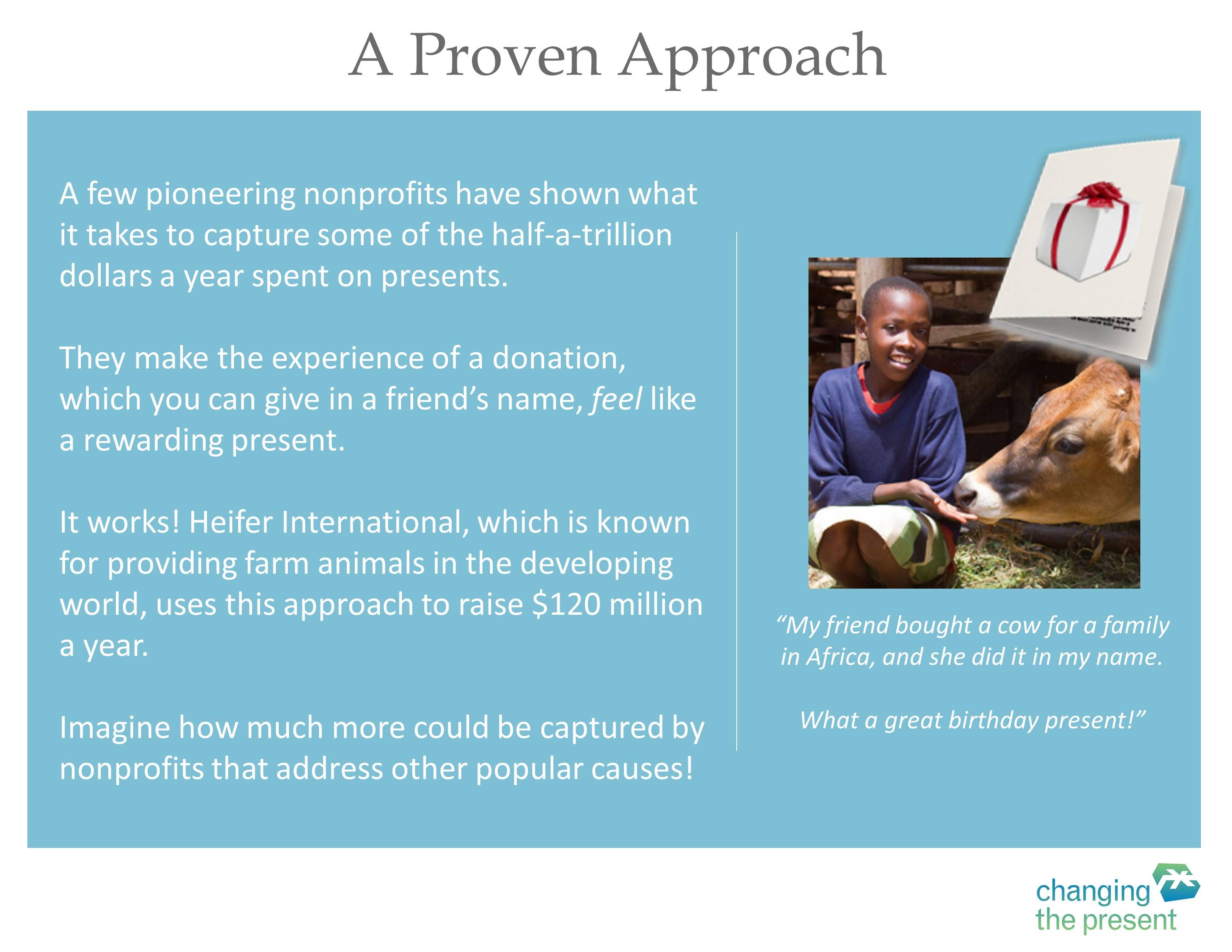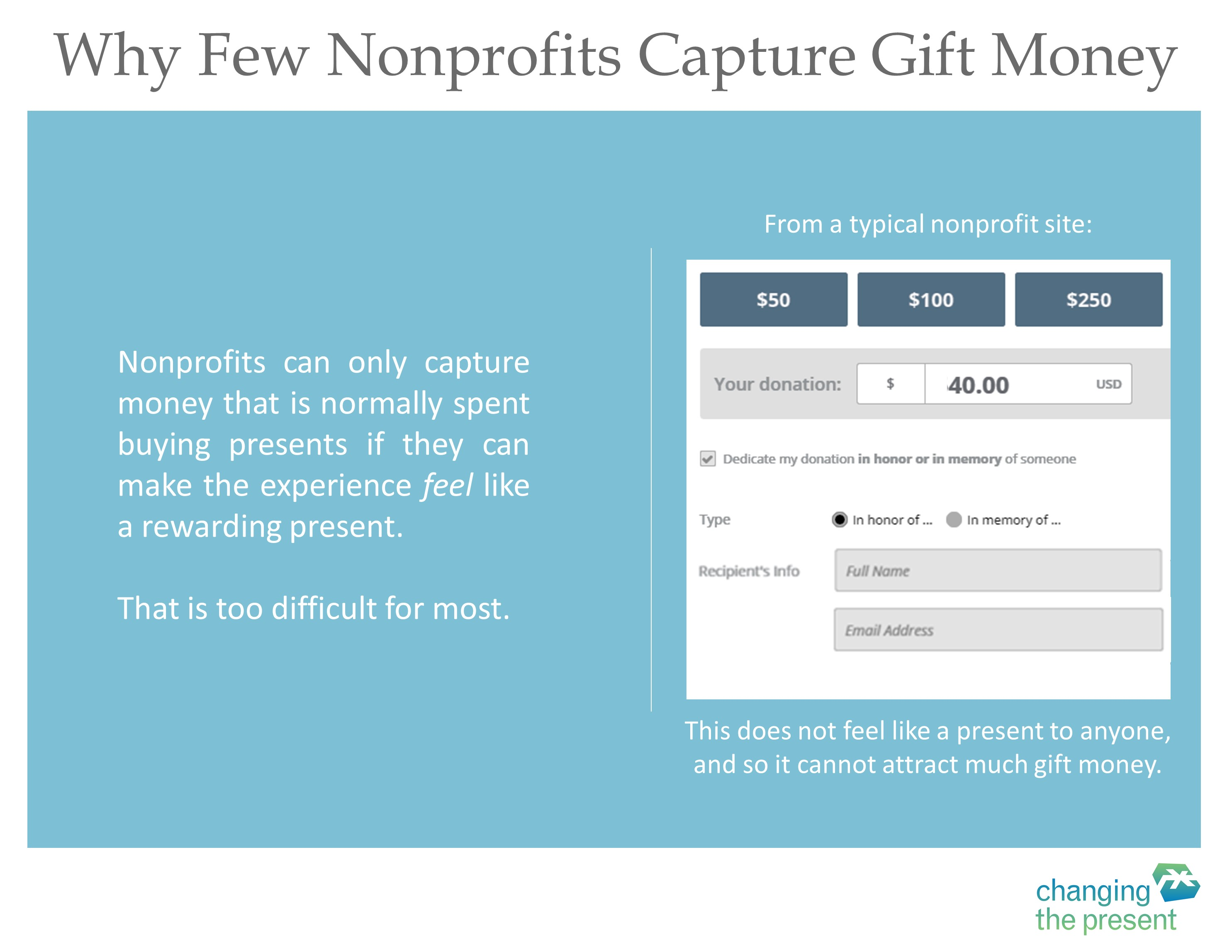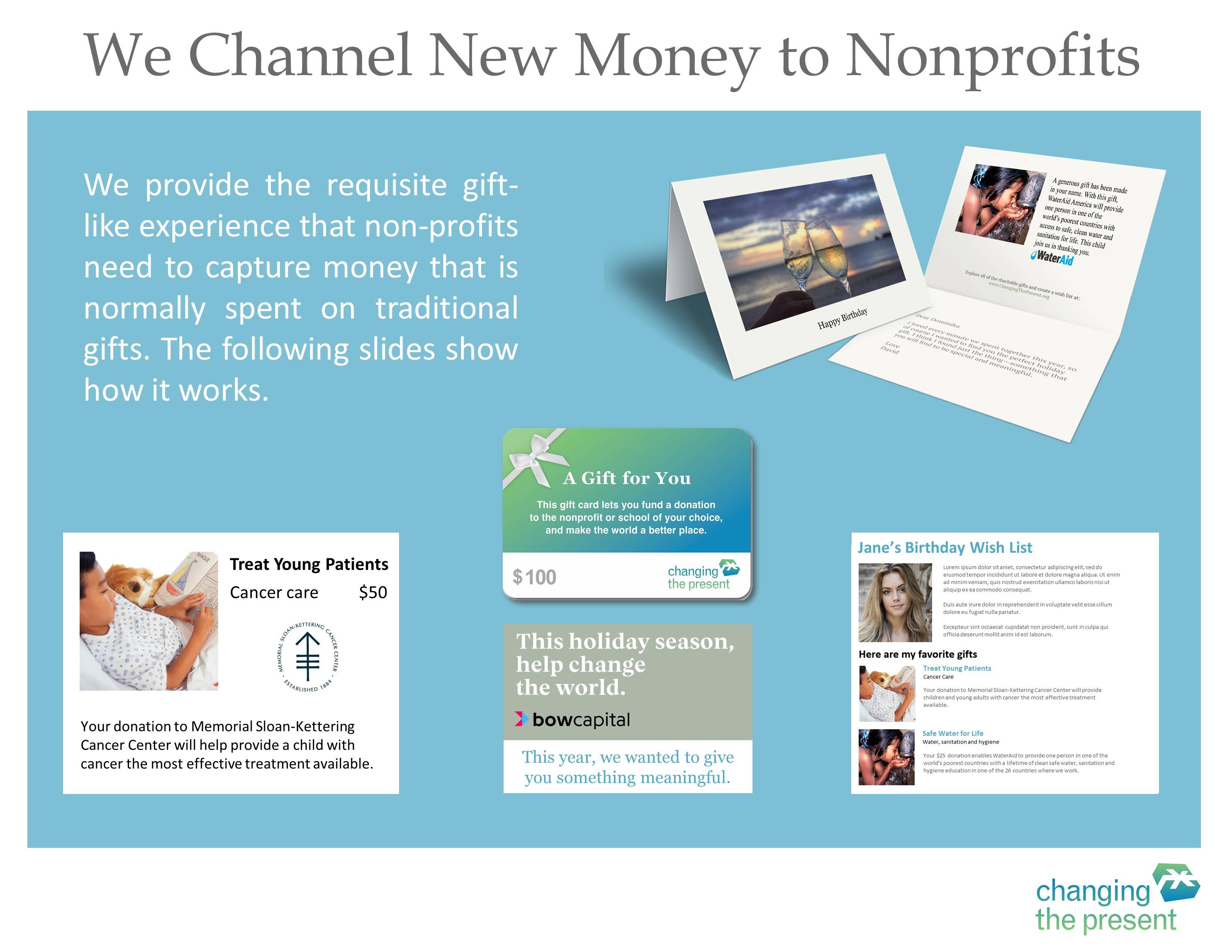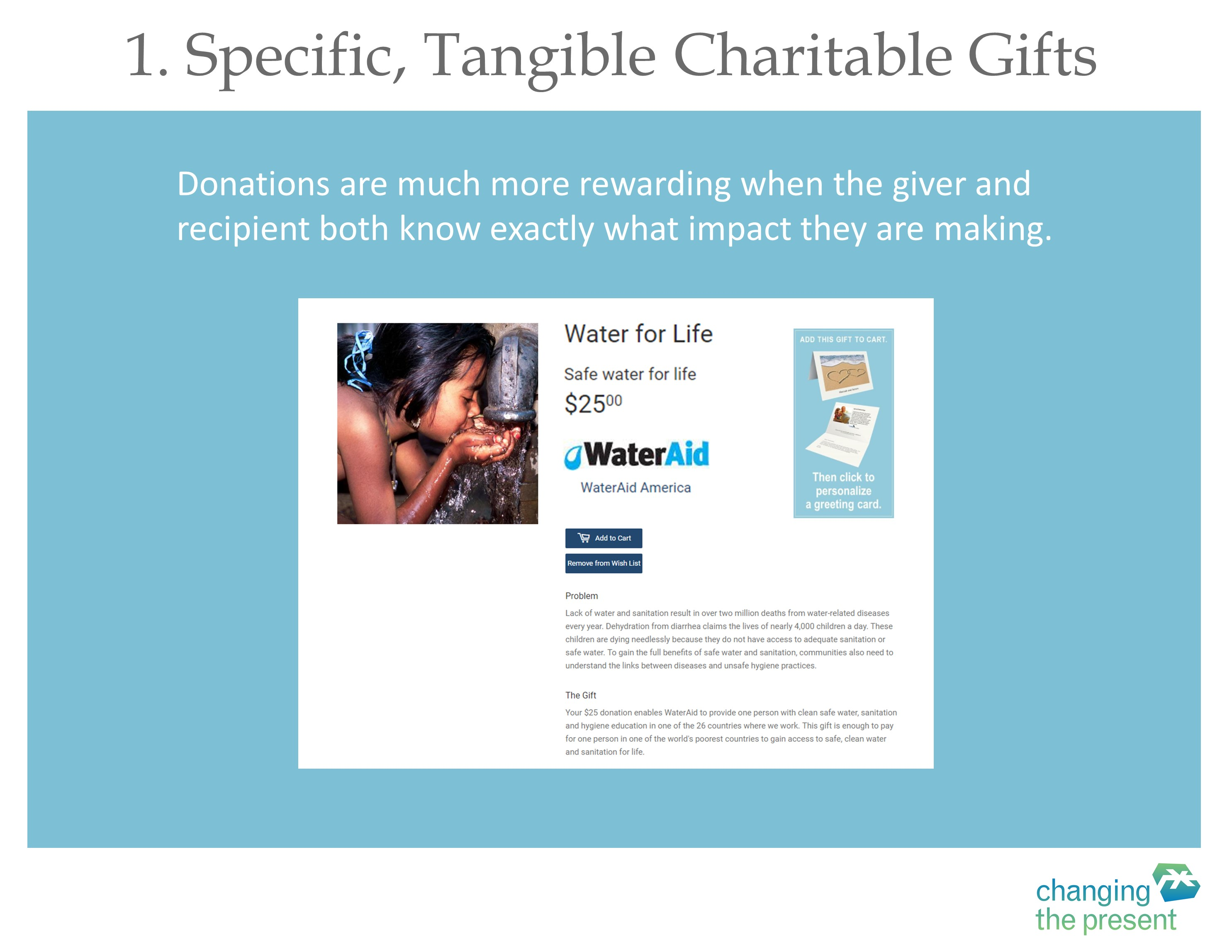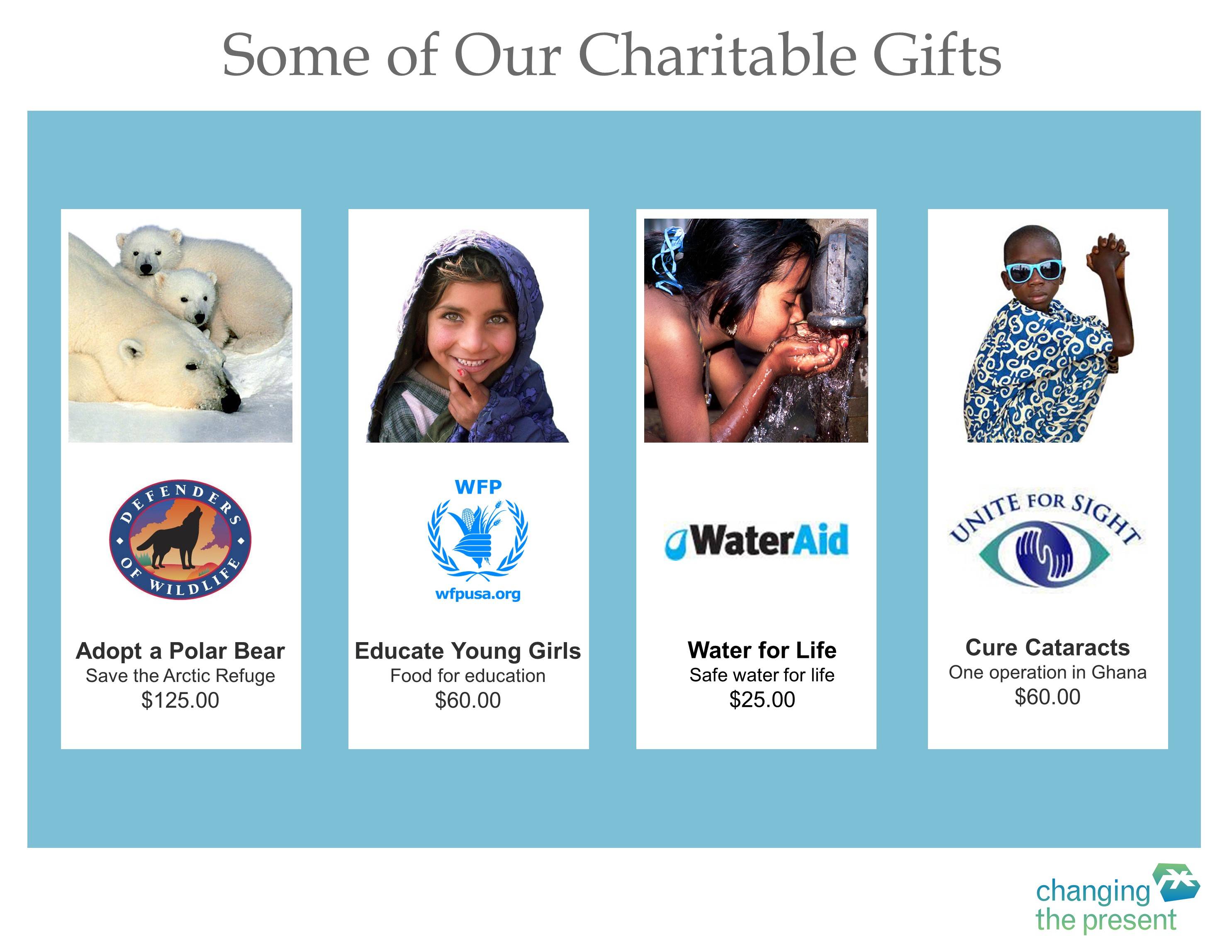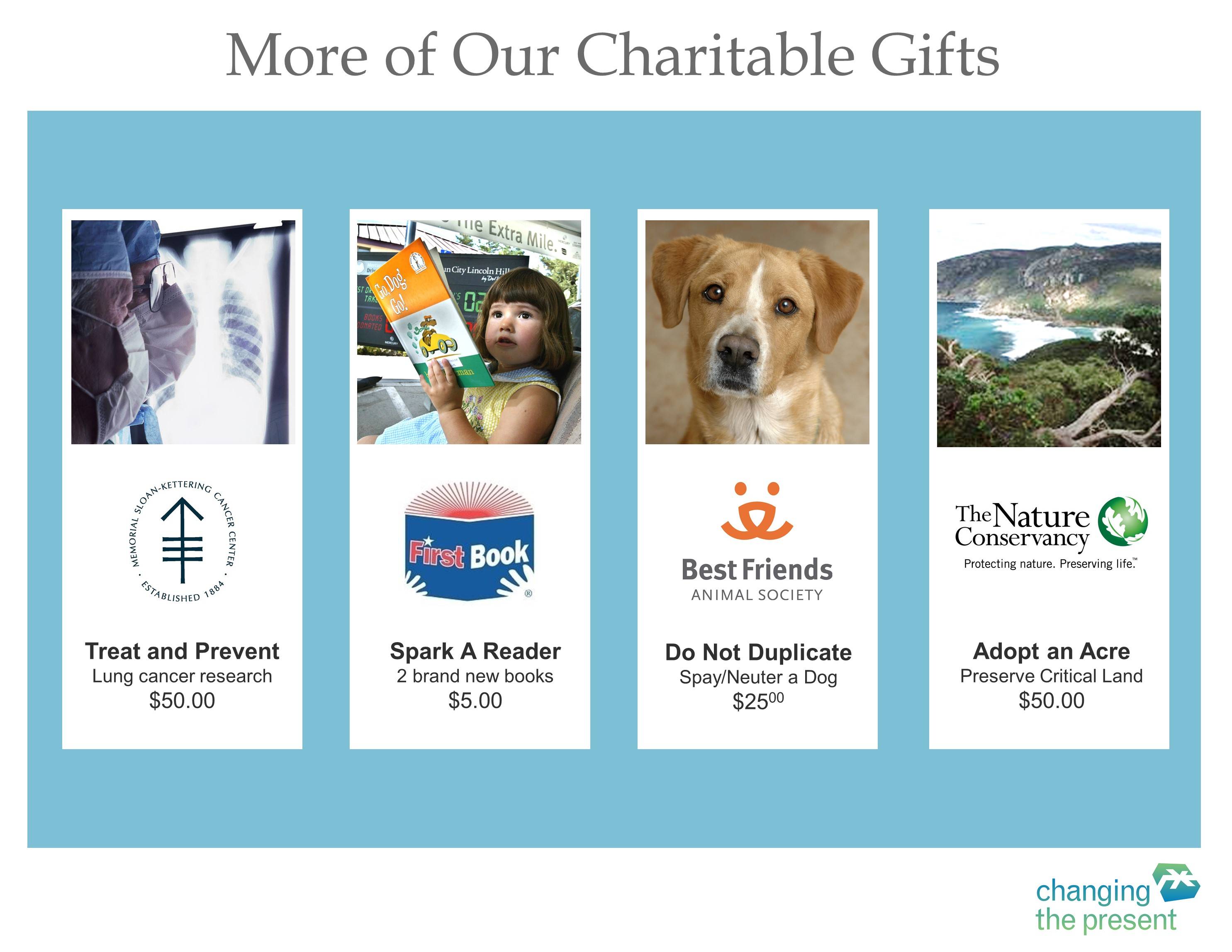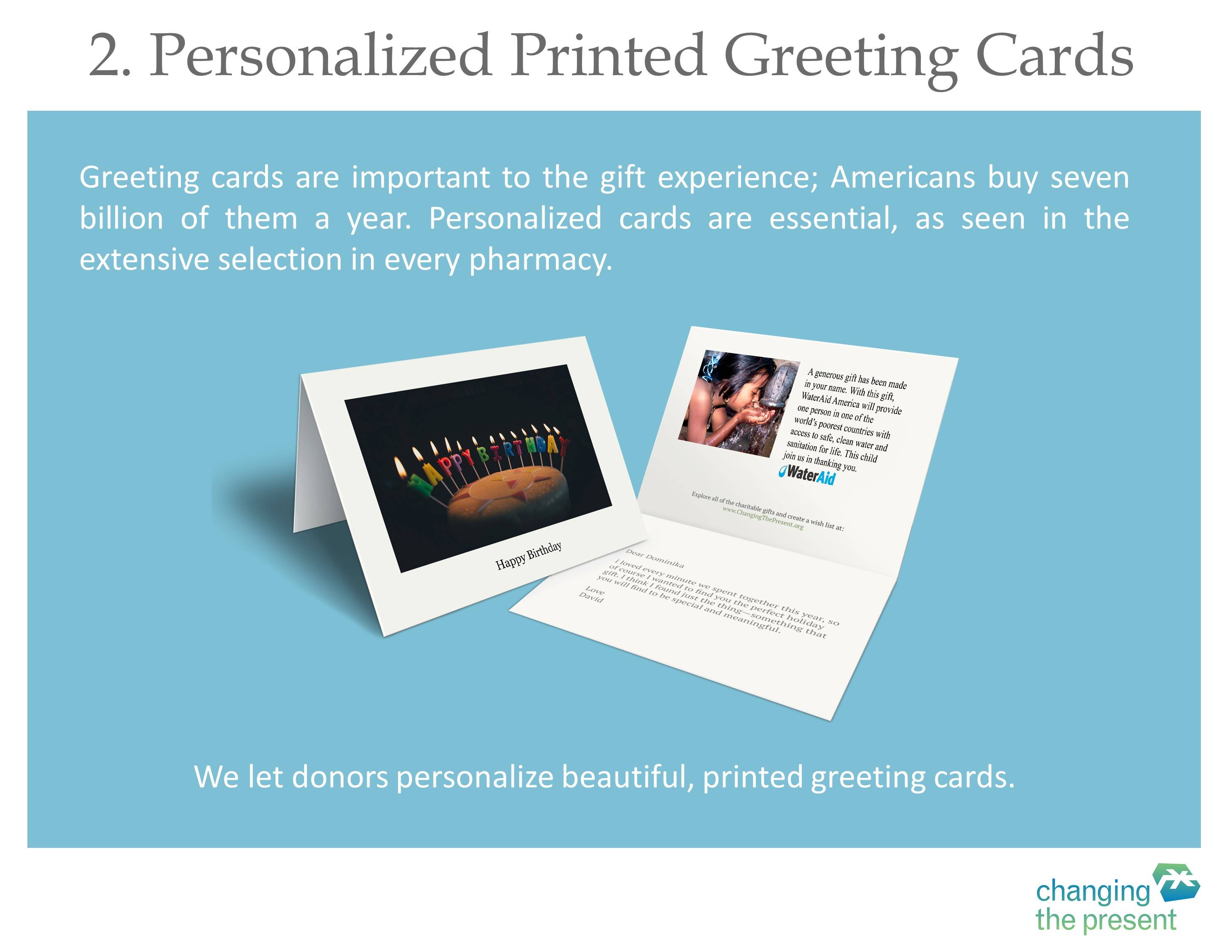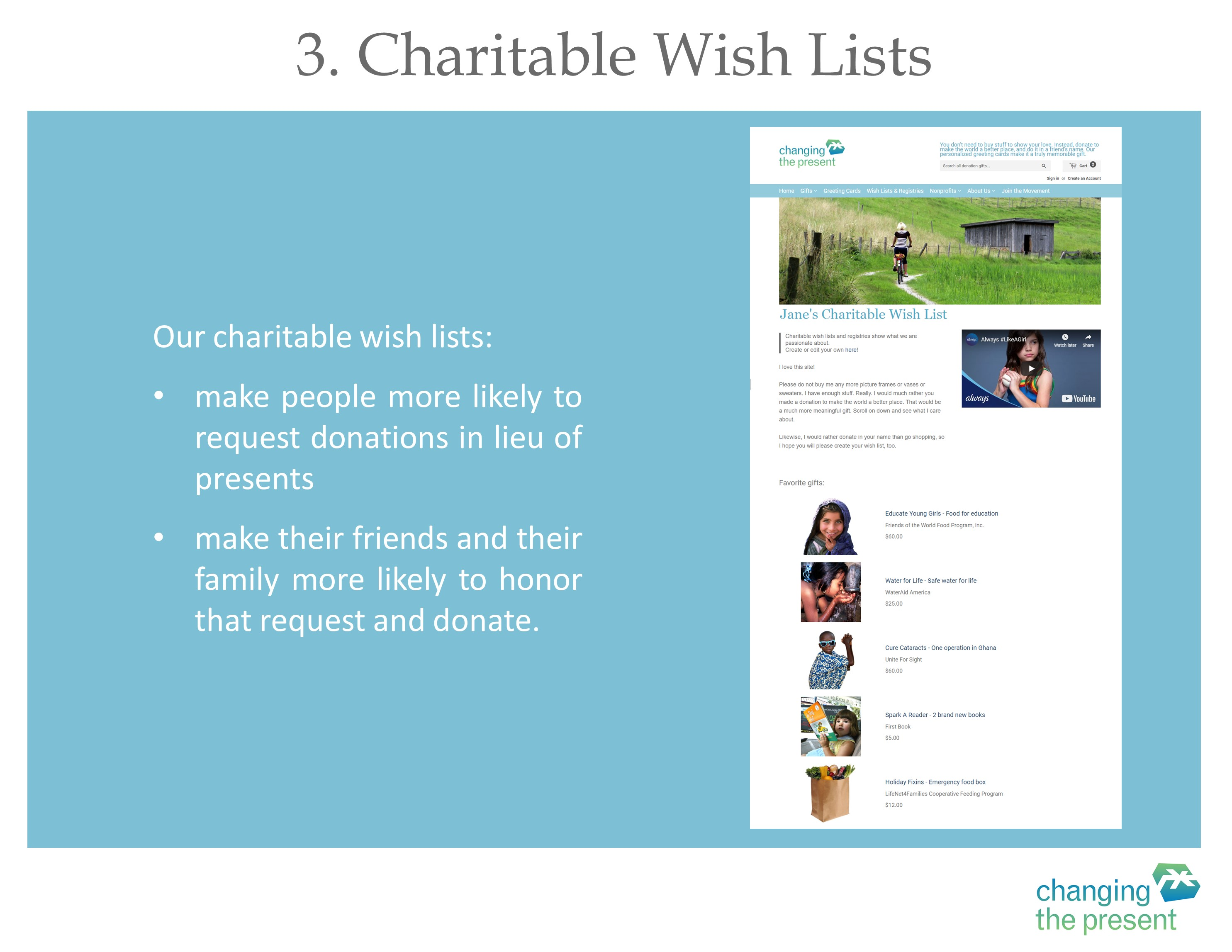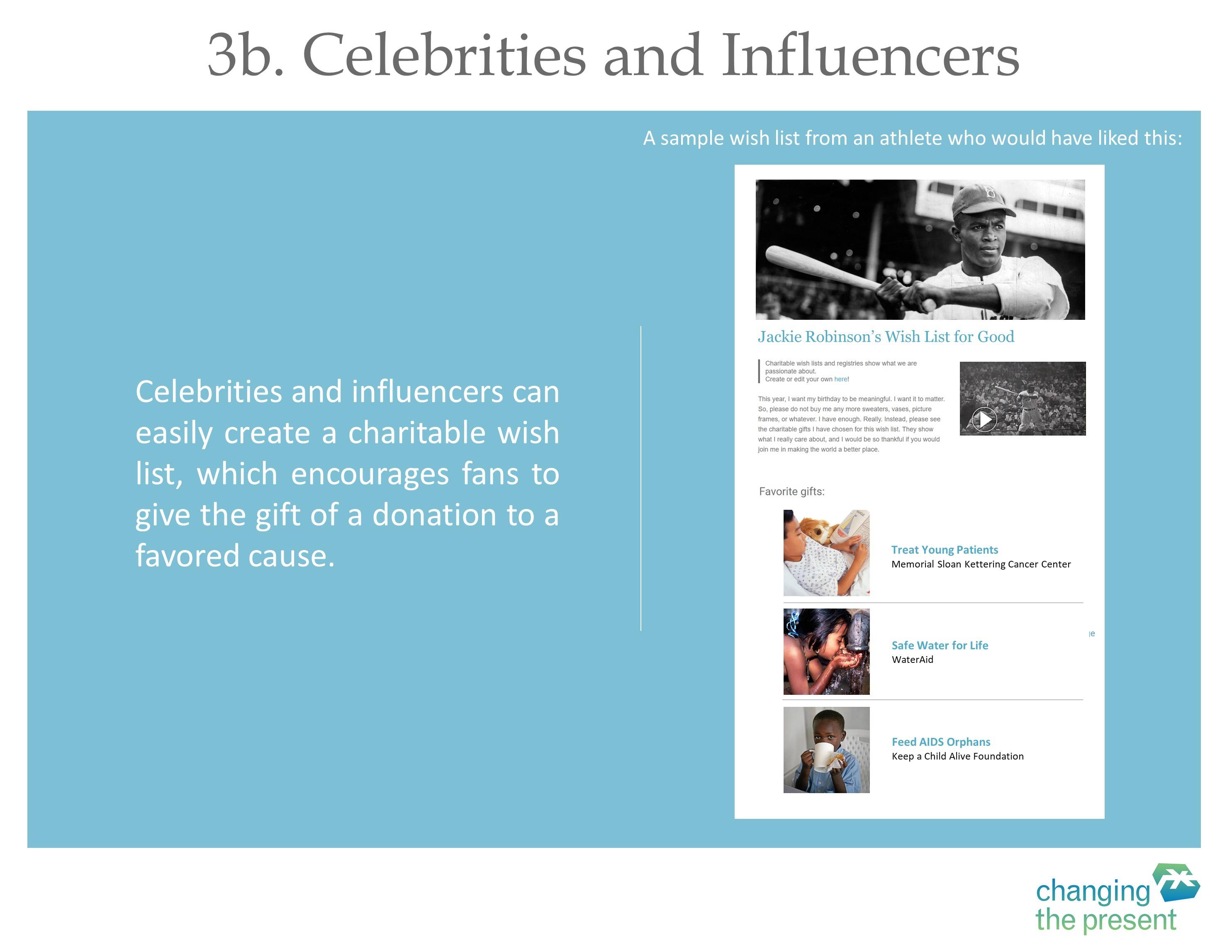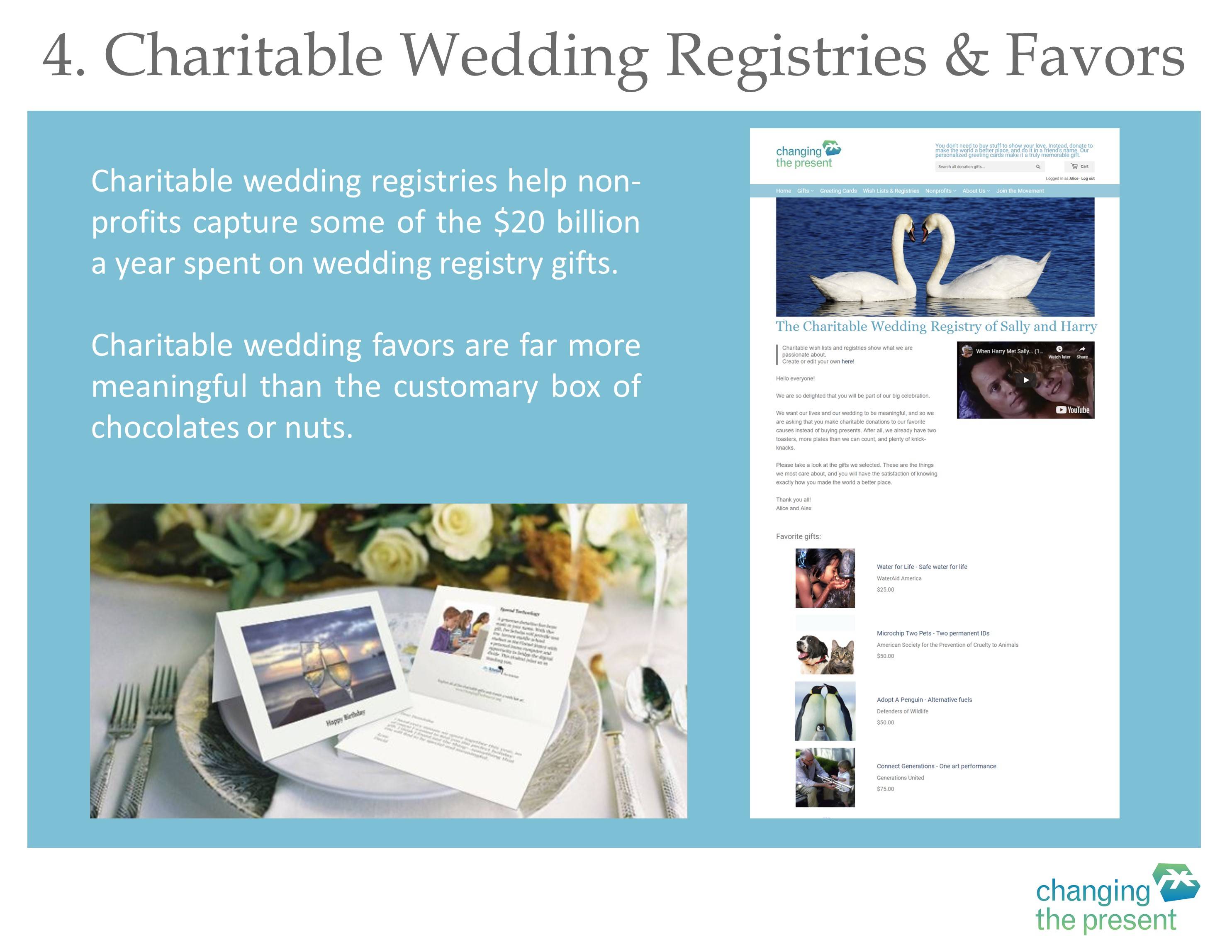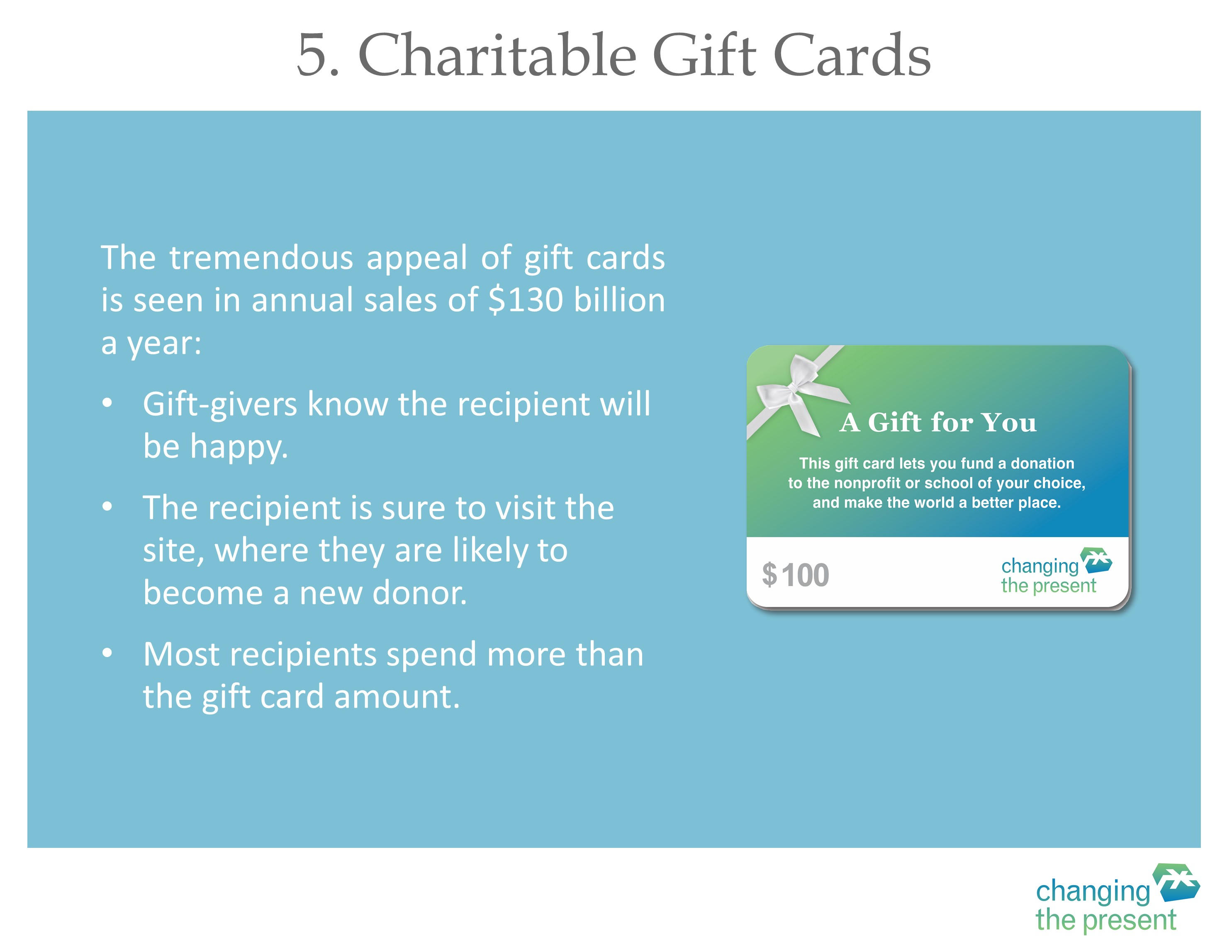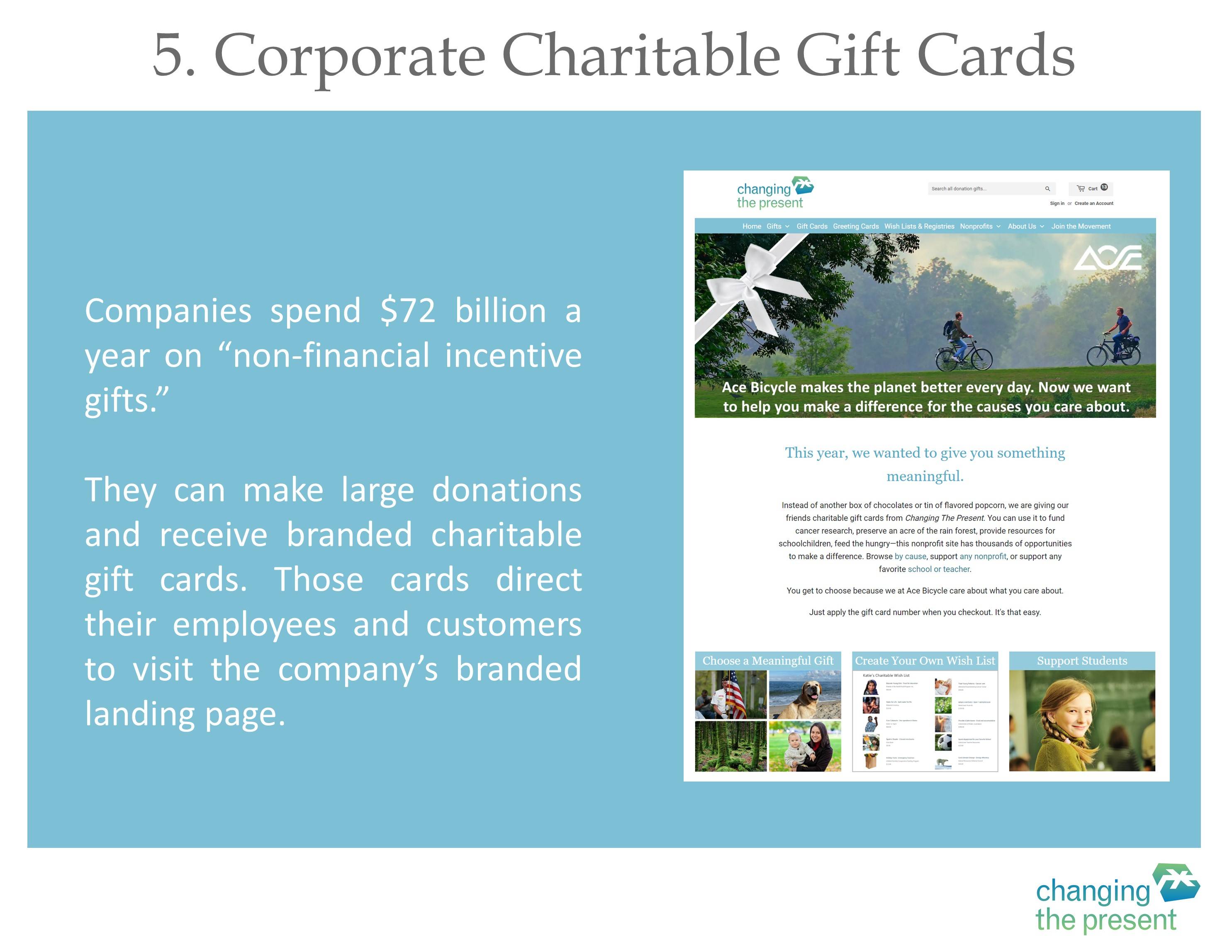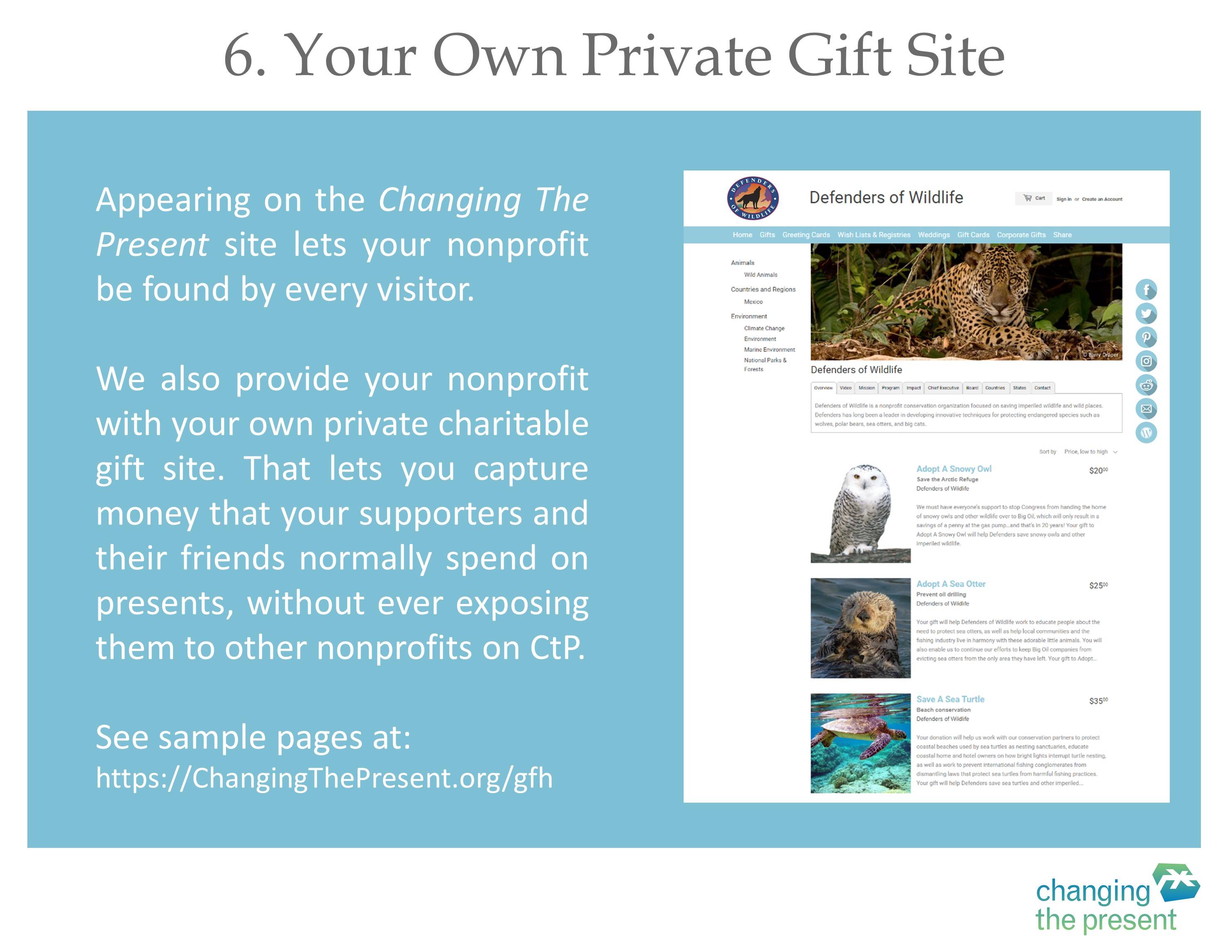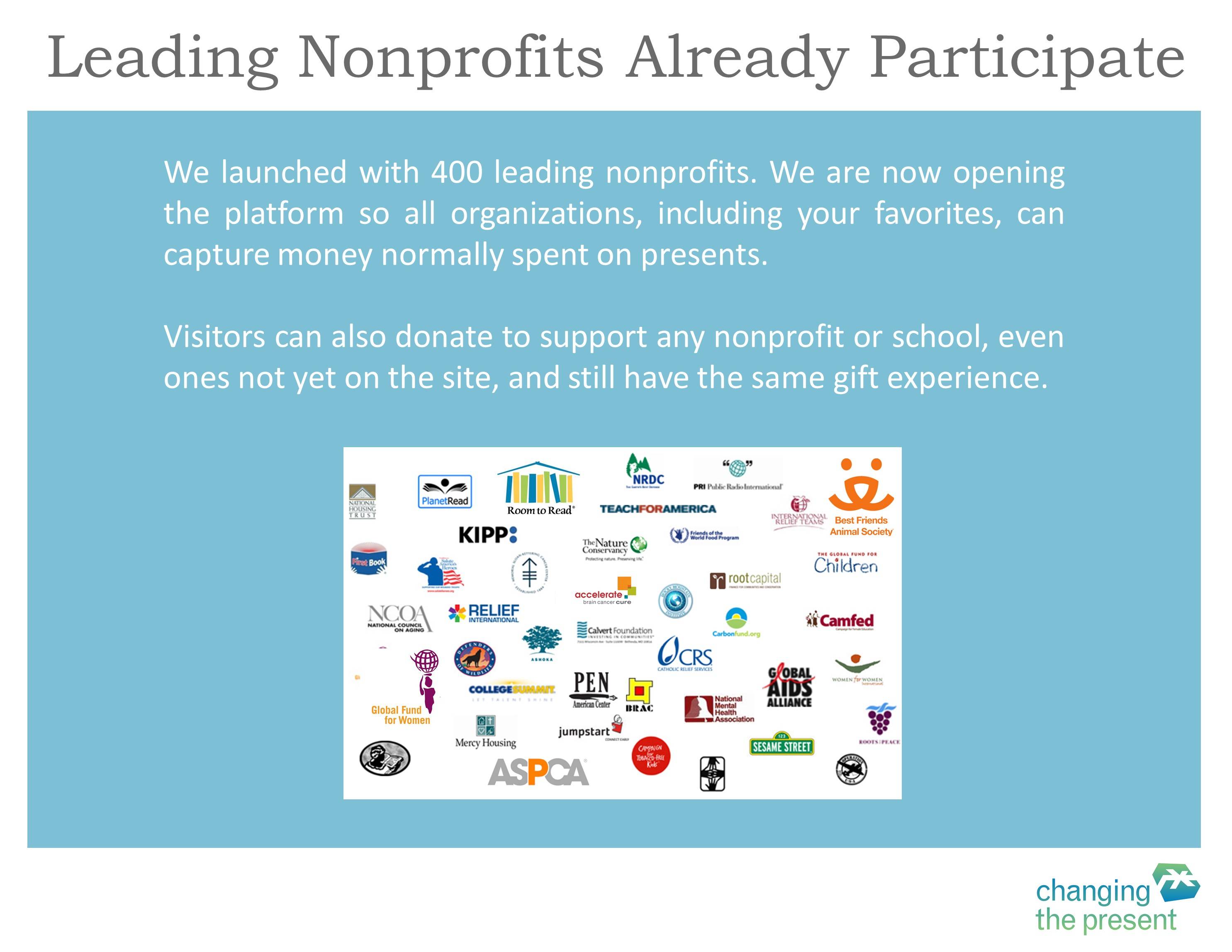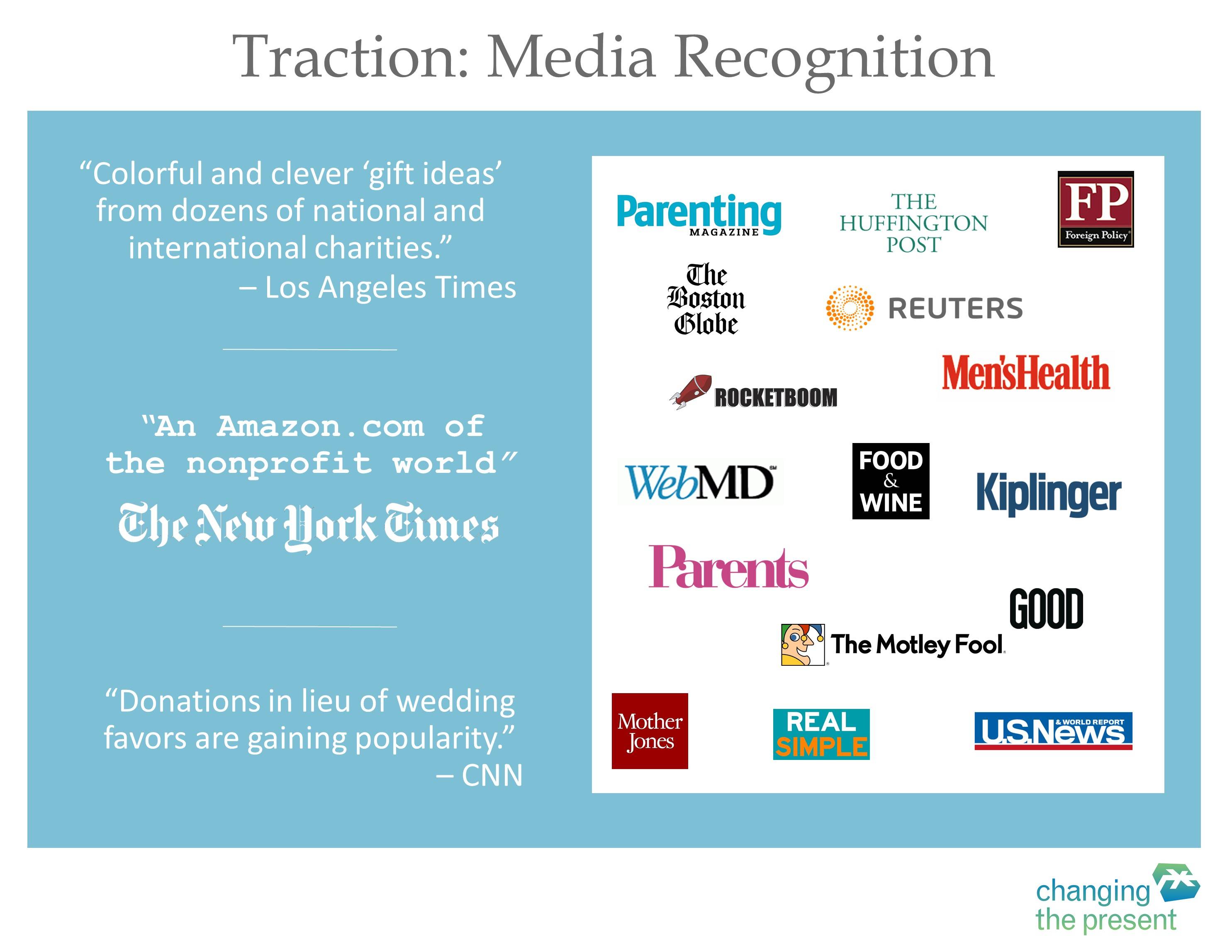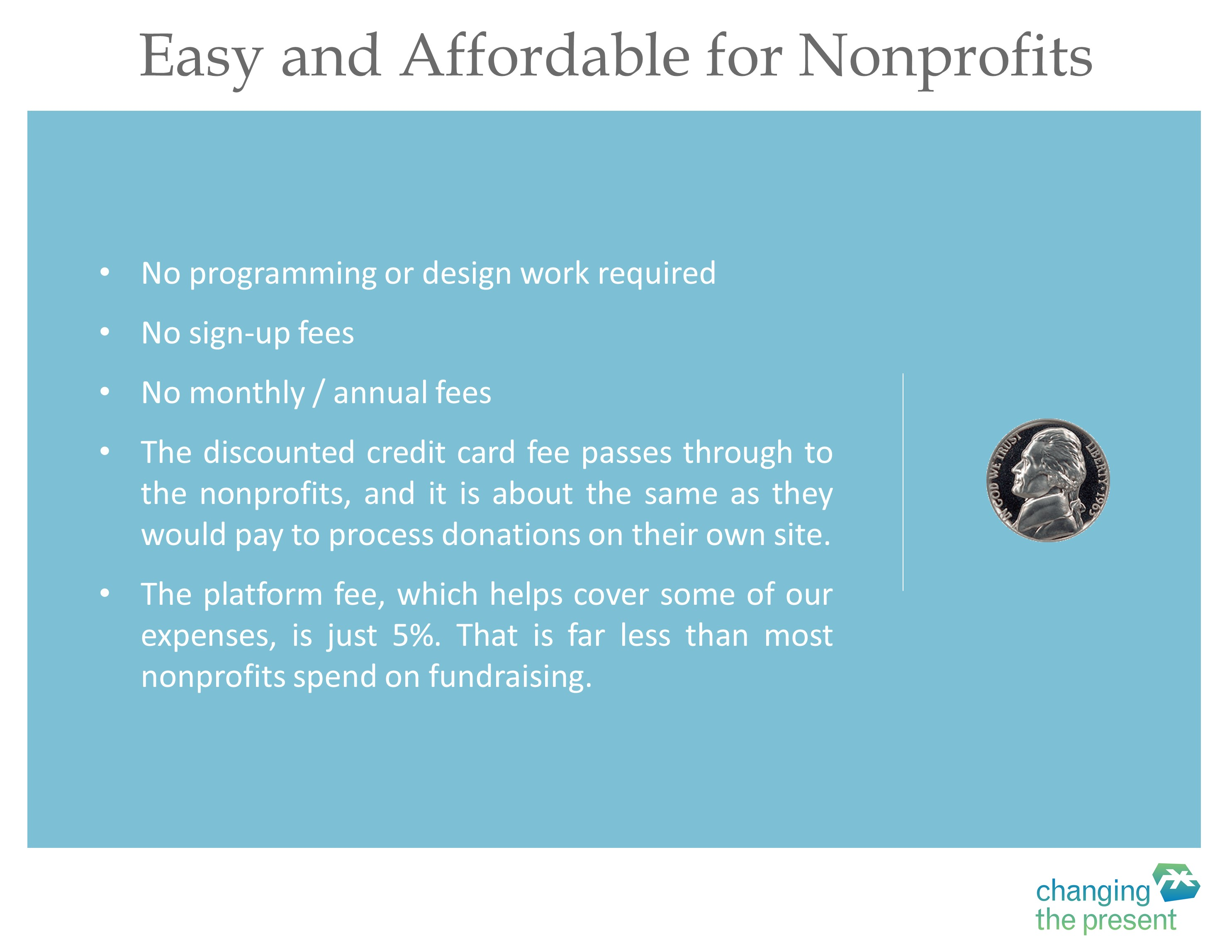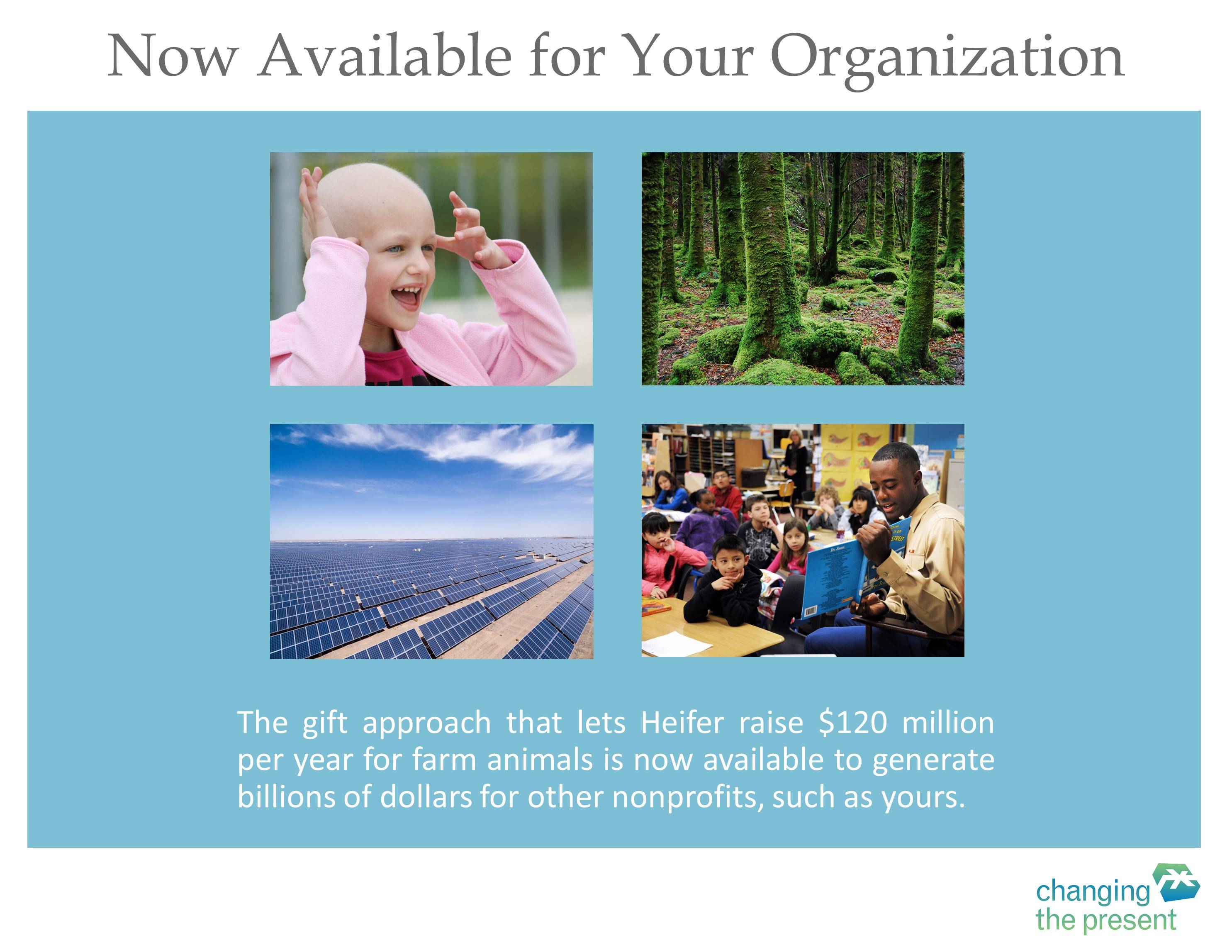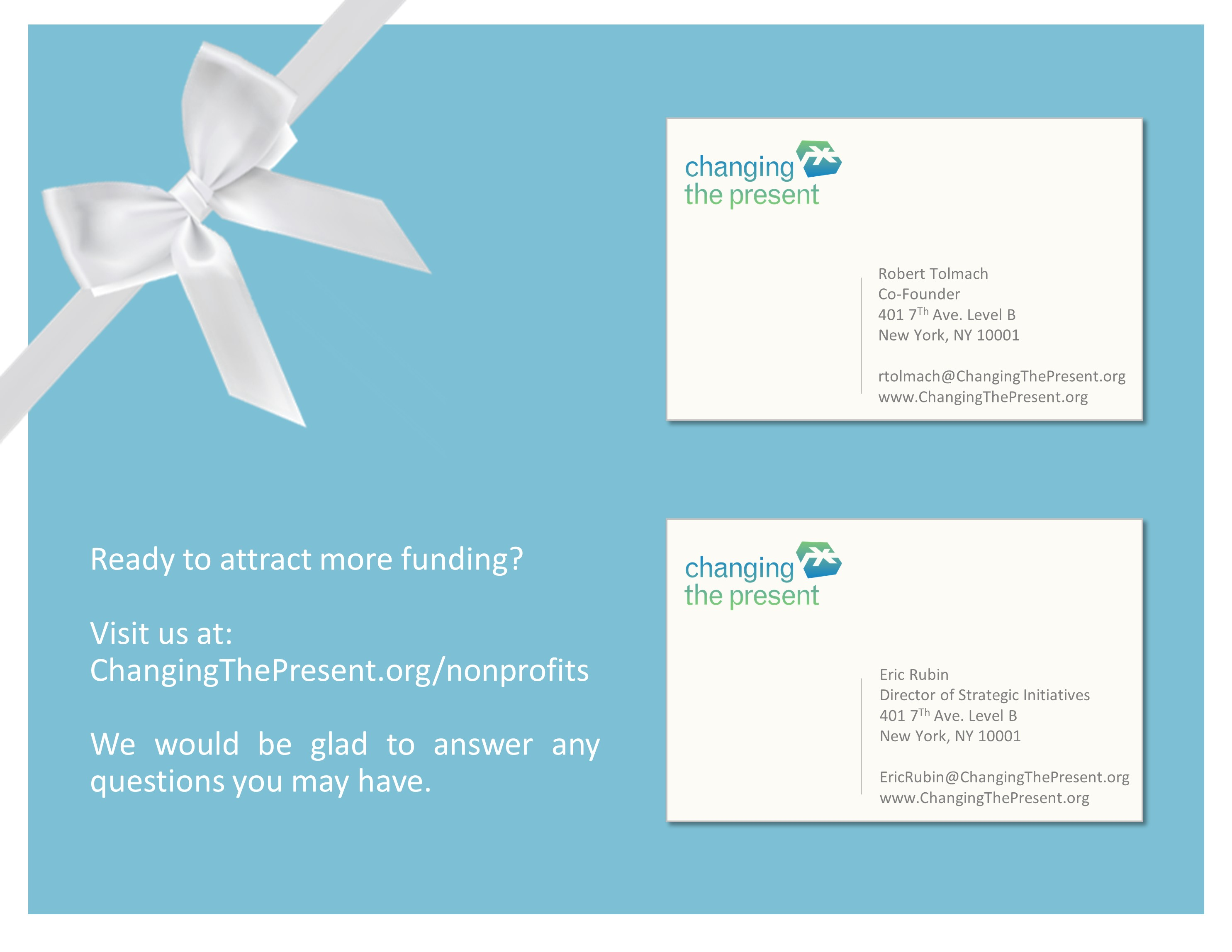 Start Capturing Some of the Fortune Now Spent on Presents