Nonprofit Registration Instructions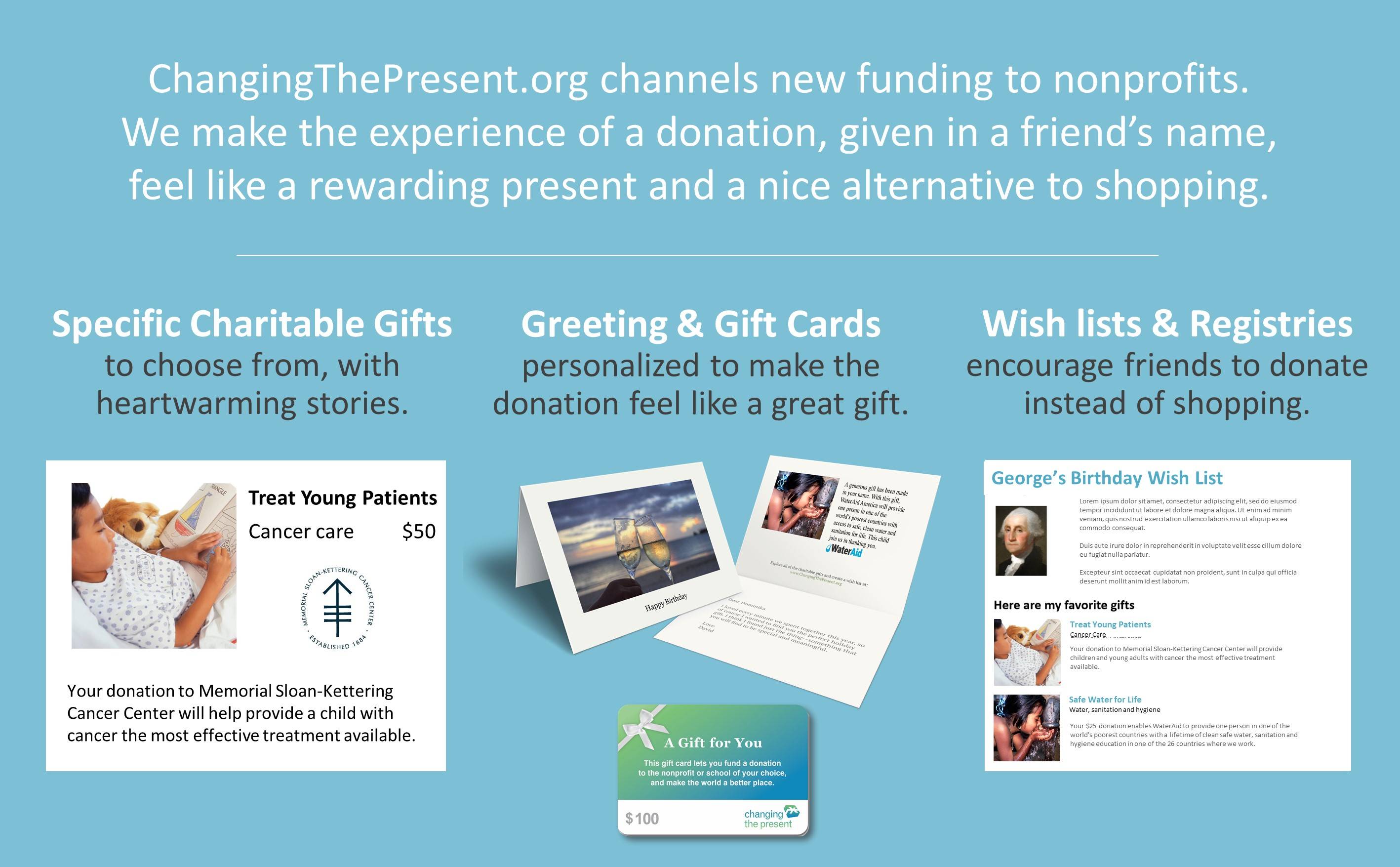 Welcome!
Your nonprofit, school, or school classroom / team / band can now capture some of the $450 billion Americans spend each year on birthday, wedding, and holiday presents. In case you missed it, here is an overview of the opportunity.  
Please see the easy instructions below.
If you are a nonprofit (either a 501(c)(3) or the project of a 501(c)(3) that is your fiscal sponsor): scroll down.

If you are a school, PTA/PTO,

teacher, coach, or band leader: click here.
---
We Made it Easy to Attract New Funding
1.
Register and submit info about your nonprofit with the form below. It will just take a few minutes, since most of the information can be copied from your website.
2.
Submit as many as 40 charitable gifts with this form after you register your organization.  
3.
Go Live. We will notify you when your content is live. It typically happens within two business days of you submitting your gifts.
4.
Return Later. You can always return to update your info, add gifts, and see financial reports.
If you have questions or need any help, just send a note to the email at the bottom of this page.
---
---
Need help? We are here for you. Just send a note to the email address shown below.