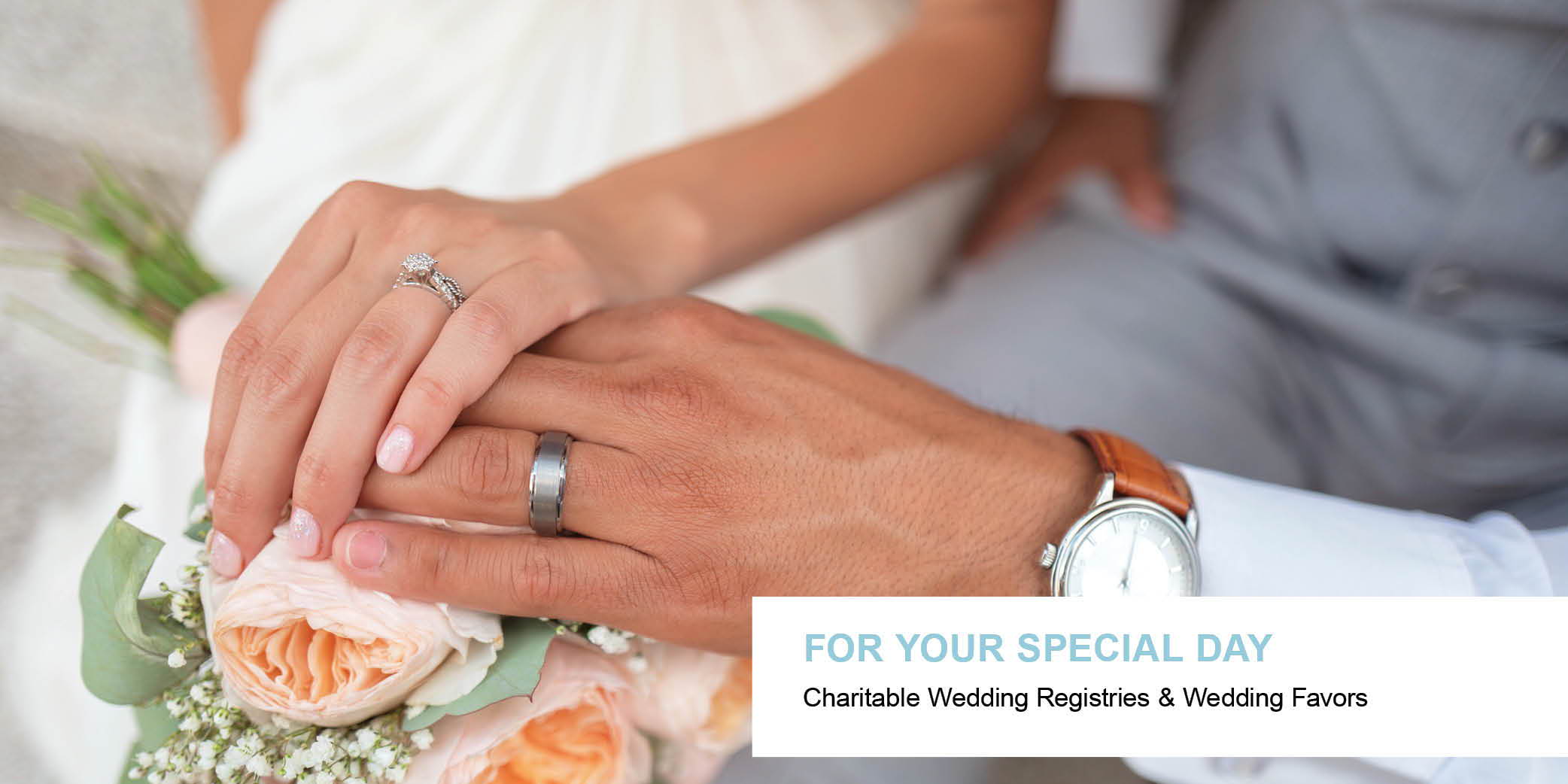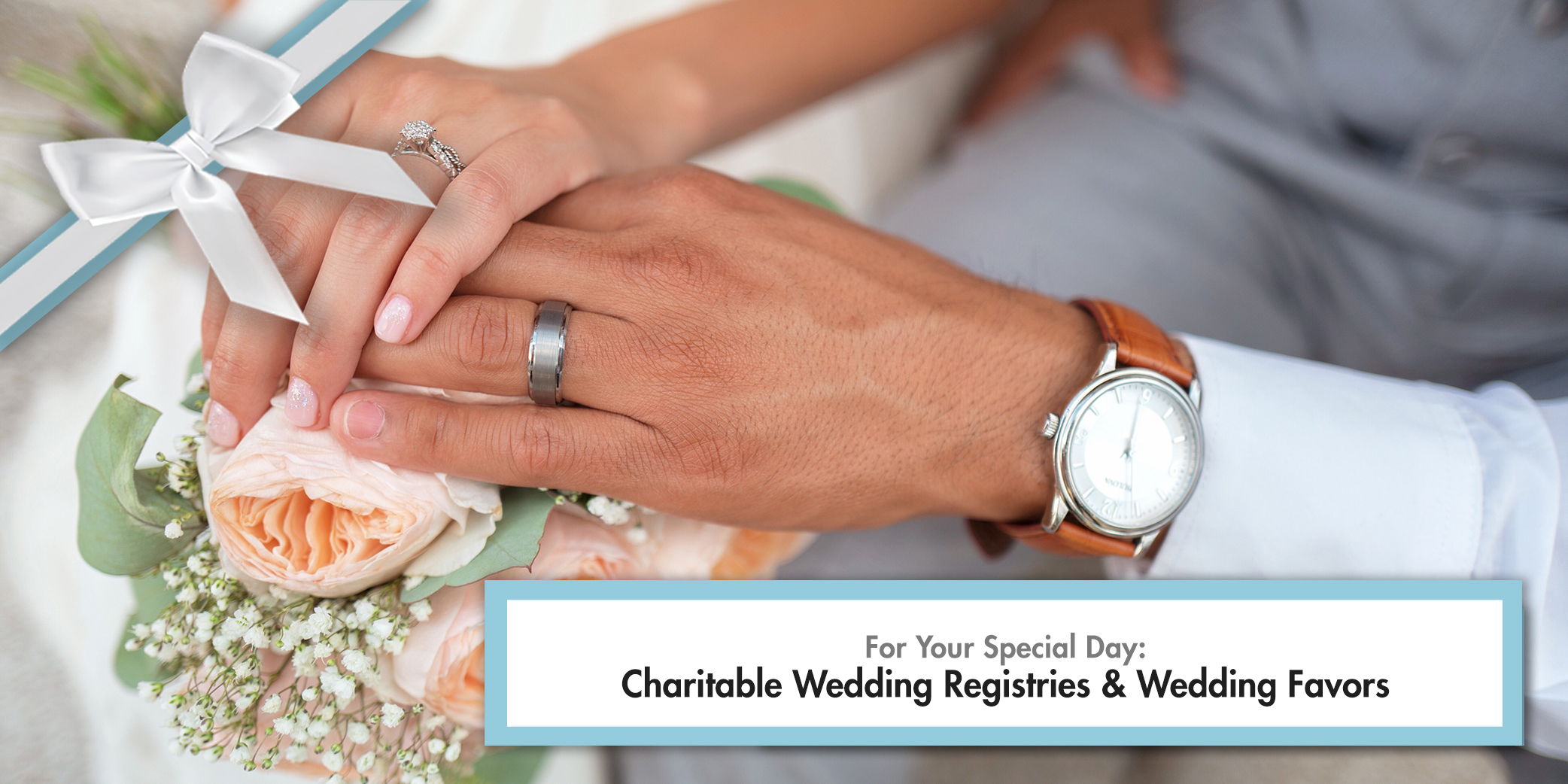 Charitable Wedding Registries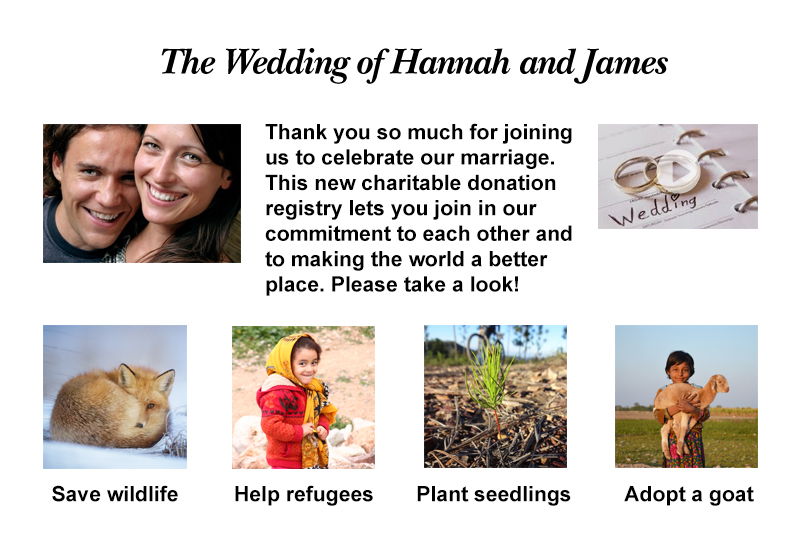 Perhaps you already have all the gravy boats, flatware, and knick-knacks you want. Charitable wedding registries let your friends show their love by doing something important in your name.
Charitable Wedding Favors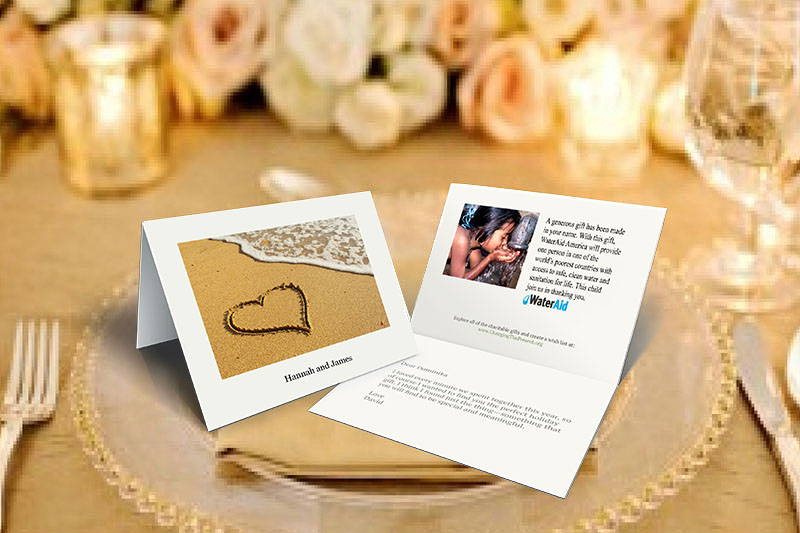 Donations in lieu of wedding favors are gaining popularity.
Instead of giving favors...a donation to their favorite charity.
– Kara Corridan
Executive Editor of
Modern Bride