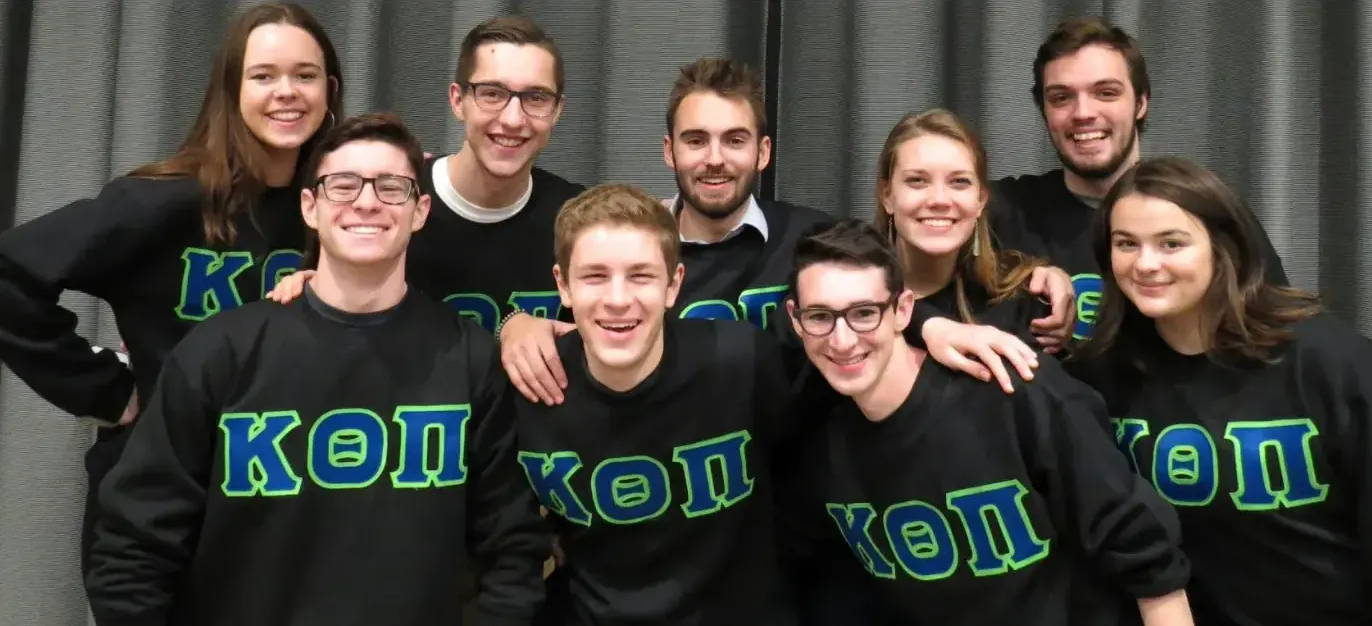 - Recognition for Your Greek Chapter
- A New Source of Funds for Your Philanthropy
Get the Recognition Your Chapter Deserves
Your fraternity or sorority chapter works hard to make the world a better place. You volunteer, do community service, and fundraise for the causes you care about.
Here is an easy way to highlight your accomplishments and enhance your reputation with the college administration, faculty, national headquarters, parents, other students, and potential employers.
New Funds for Philanthropy
Many people are tired of spending $450 billion a year on "stuff" for birthday, wedding, and holiday presents. Instead, they are making meaningful charitable donations in their friends' names.
We make donations feel like rewarding gifts and provide an easy way for members and alumni to help your chapter to capture some of that fortune.
Here is how it works: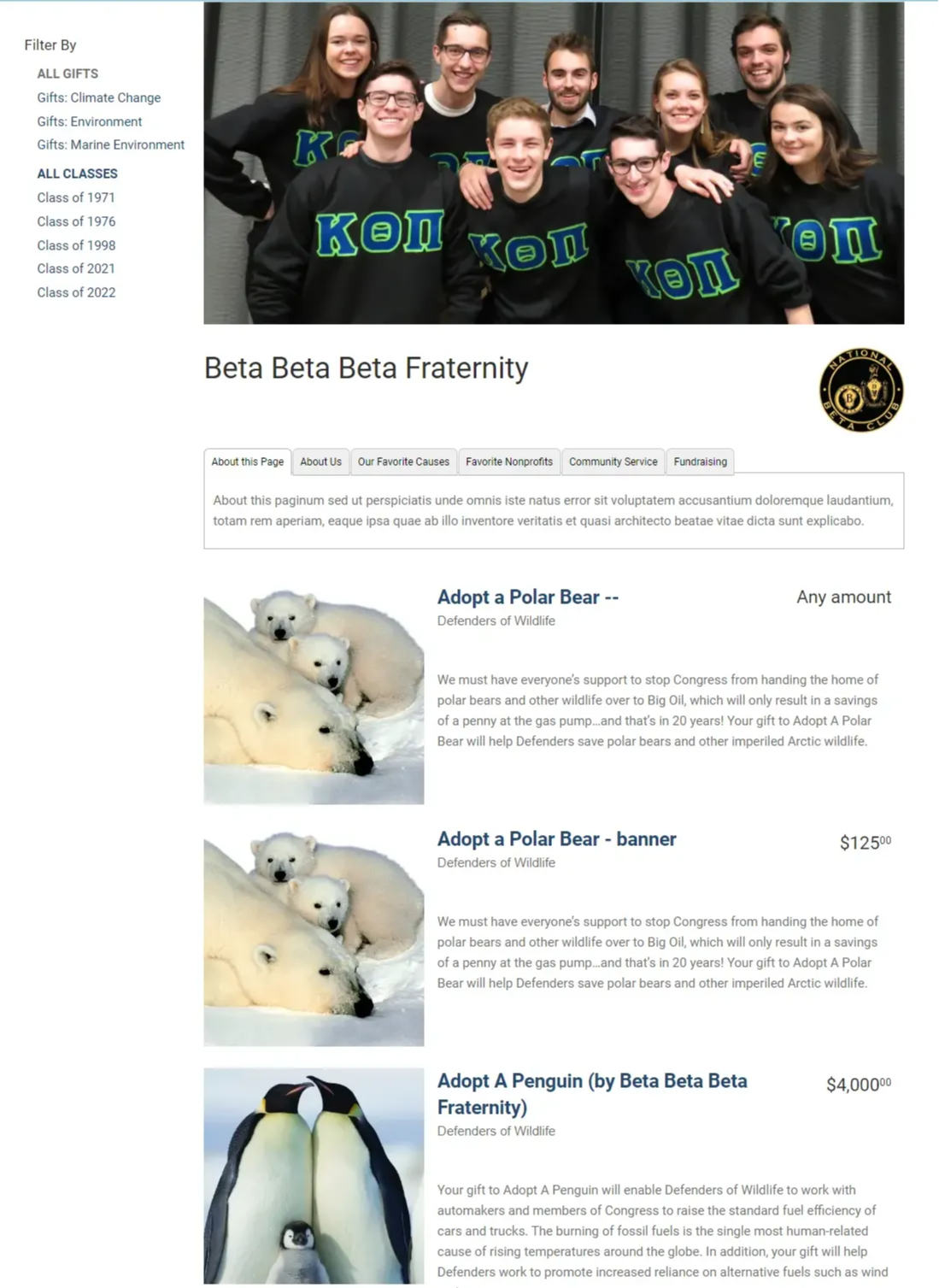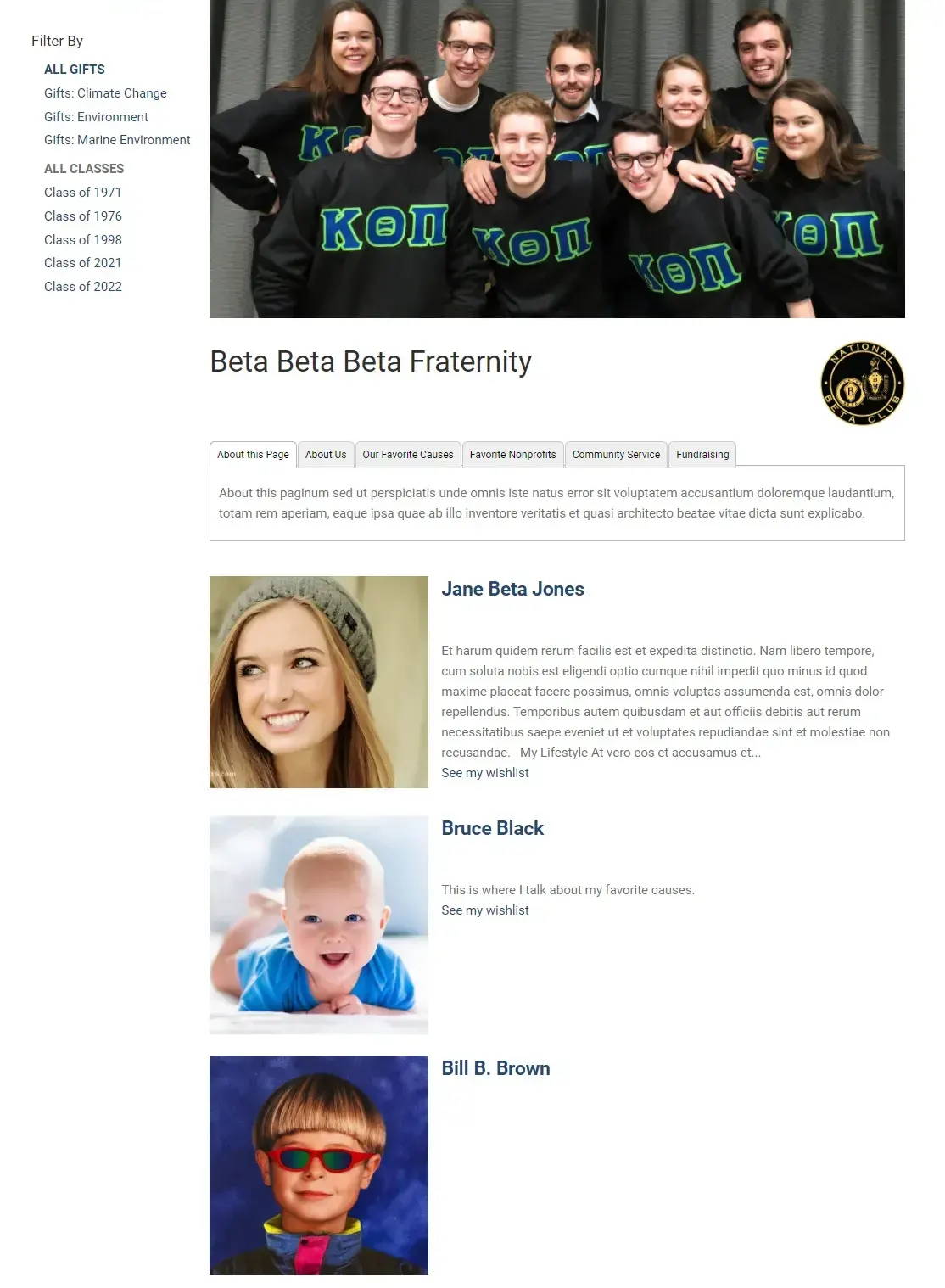 A Page for Your Chapter shows:
your dedication to making a difference: your fundraising, volunteering, and community service.
the charitable gifts for which you are raising money. We will collaborate with the nonprofits you support to create them for you.
the student and alumni members of your chapter, so they enhance their online reputations and can help capture gift money
A Page for Each of Your Charitable Gifts:
shows the nonprofit you are supporting and the specific gift one can give to help
lets visitors see how much your chapter has raised for that gift
lets gift-givers select one of your members to credit with the donation
lets them order a beautiful, personalized printed greeting card to make the gift truly memorable
About ChangingThePresent.org
"An Amazon.com of the nonprofit world."

A New Way to Make a Difference
We help your favorite nonprofits capture some of the $450 billion Americans spend each year on birthday, wedding, and holiday presents. We make the experience of a donation, given in a friend's name, feel like a rewarding gift and a great alternative to buying yet more "stuff."
Meaningful Gifts
We have thousands of charitable gifts that matter. Preserve an acre of the rainforest, fund an hour of cancer research, provide books for children, or restore a blind person's eyesight with cataract surgery. Gift cards let friends select their own gift.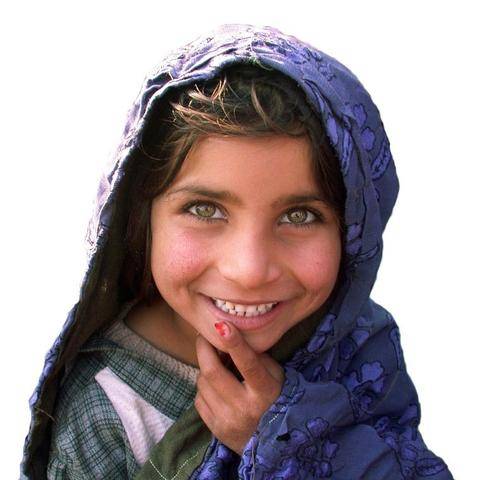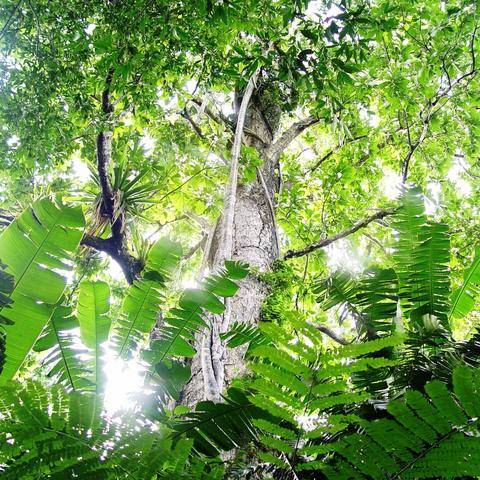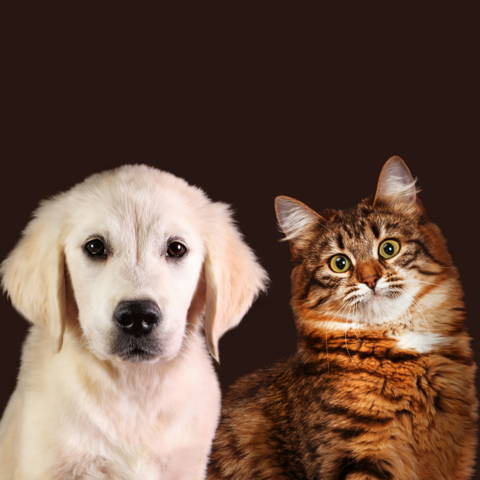 Beautiful Printed Greeting Cards
Personalized, printed greeting cards make your gift memorable. Your friend will see the cover image you choose (or the cover photo you upload), a photo and description of your charitable gift, and a message that shares your feelings.
Let's Create Your Fraternity or Sorority Page Now
We make it easy. Just scroll down, and fill in the form below.
It sometimes takes a moment for the registration form to appear below this. Just be patient. Thanks!