Invite Religious Leaders and Congregations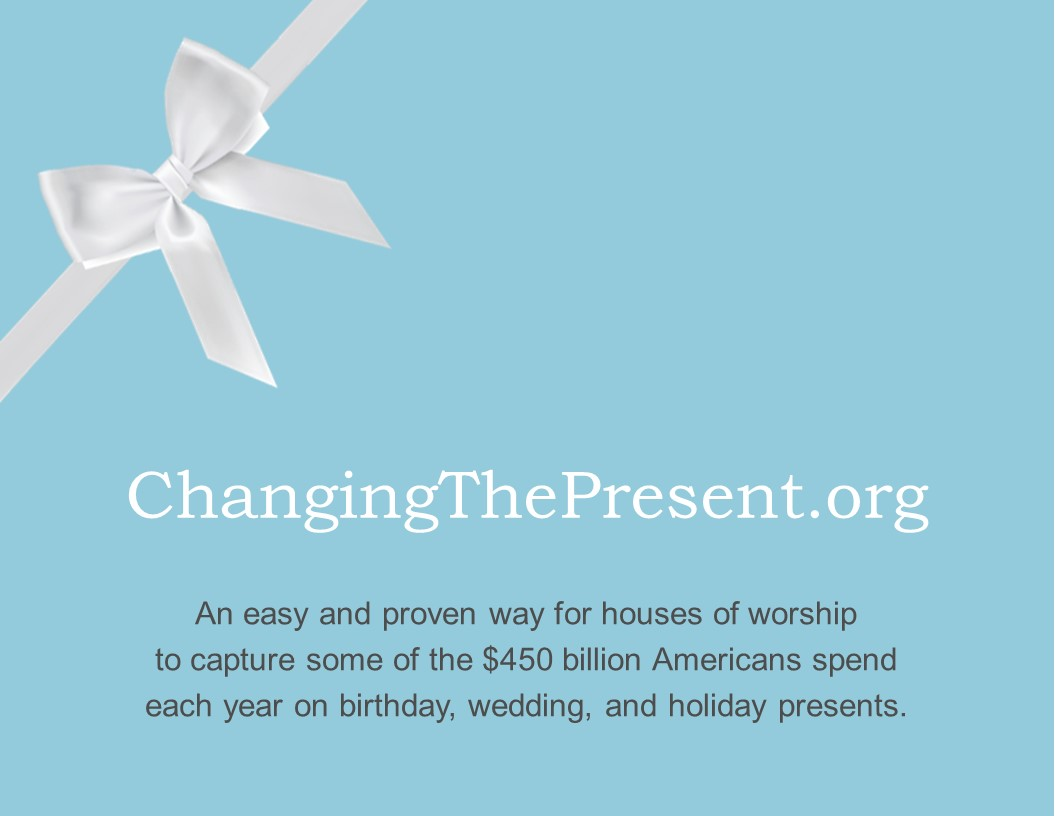 Hello,
I discovered something that you will appreciate.
You may know that a few nonprofits capture some of the $450 billion Americans spend each year on birthday, wedding, and holiday presents. They do this by making a donation, given in a friend's name, feel like a rewarding gift.
ChangingThePresent.org now makes it easy for all religious congregations to capture some of that fortune.
Here is an overview of the opportunity. Please let me know when you join!