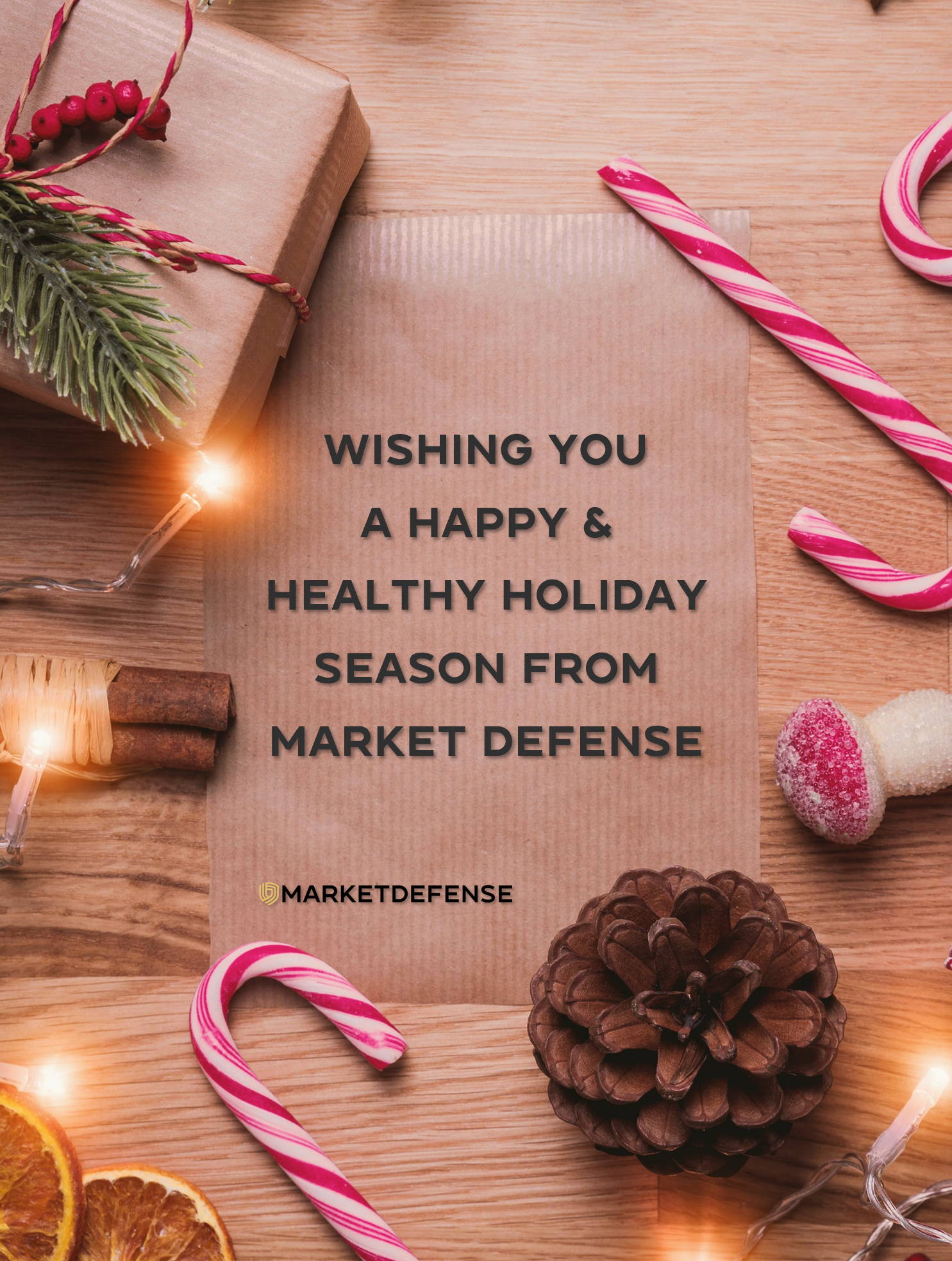 Wishing you a happy & healthy holiday season!
To thank you for your partnership with Market Defense and in the spirit of sustainability, we are giving our valued partners & friends a $30 charitable gift card from Changing the Present. You can use yours to feed the hungry, fund cancer research, preserve an acre of the rainforest, or any of thousands of other charitable gifts. You can also support your own favorite local nonprofits. You get to choose.
To see all your options, hover over 'Gifts' in the main menu or click "Choose a Meaningful Gift' below. Shop just like you would on any e-commerce site. Then simply apply the gift card number when you checkout. It's that easy.
If you need any help, please do not hesitate to contact support@ChangingThePresent.org
Thank you for your partnership with Market Defense and best wishes for a wonderful new year.
Happy Holidays from the Market Defense team.