Adding a Photo to Your Wish List or Registry
A banner photo will make your Wish List or Registry more appealing. Just click the button, and pick a high-res photo, which you will then be prompted to crop to 1200 x 450.
•   To re-crop a photo you have uploaded, just click the photo name that will appear below.
•   To change your photo, click the photo name and then click Cancel on the next screen.
 
Adding a Video to Your Wish List or Registry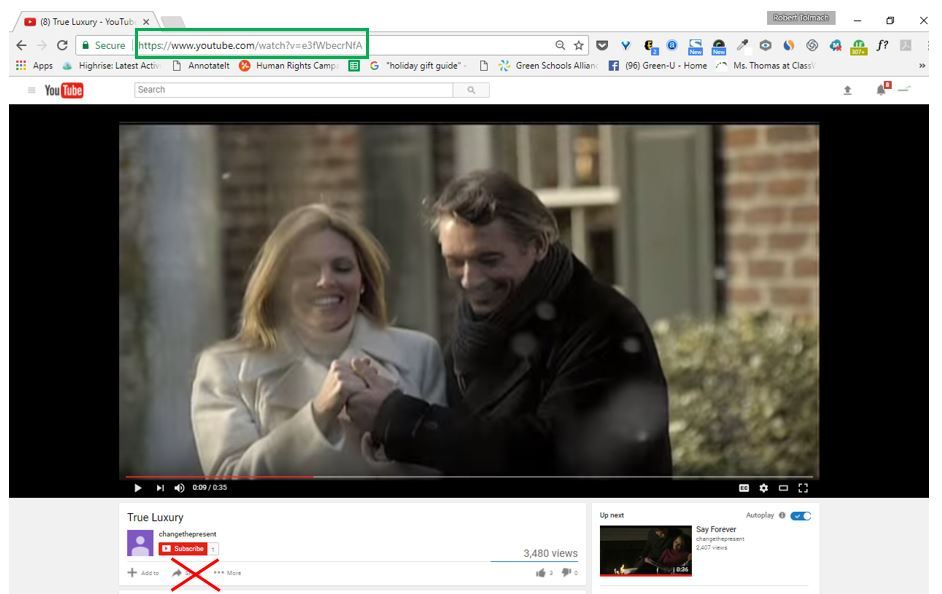 Upload the video to YouTube if it is not already there.
Copy the page URL (outlined here in green), not the Share code (marked with a red X).
Now, just paste the video URL into the form you are using to create or edit your wish list or registry.