Remote / Virtual Internships for Business School Students and Graduates
an Amazon.com of the nonprofit world"

Many business school students and recent graduates have had their internships or jobs canceled or postponed. We feel so bad for all those who have been impacted in that way.
While we cannot pay, our nonprofit does offer an outstanding opportunity to use your skills, gain experience, enhance your resume, and make a tremendous positive social impact in the world.
Who Is This For?
We welcome:
Undergraduate and graduate business school students and recent graduates at any time during the year

Students and graduates from other programs, not just business school

International students on OPT are welcome

"Dependent Spouses" of H1-B, F1, and L1 visa holders
About Us
ChangingThePresent.org is a 501(c)(3) nonprofit. The New York Times called us an "Amazon.com of the nonprofit world."
We work with hundreds of the most prestigious nonprofits in the country to help them capture some of the $450 billion Americans spend each year buying birthday, wedding, and holiday presents. We do this by making the experience of a donation, given in a friend's name, feel like a rewarding gift and an appealing alternative to buying and giving yet more "stuff."
Our visitors can contribute to provide school children with their first book, preserve an acre of the wilderness, fund an hour of cancer research, etc. Wish lists and registries let them share their dreams for a better world. Personalized greeting cards make a charitable gift especially memorable. Gift cards let friends support the things they care about.
The slideshow at the bottom of the page describes the opportunity for nonprofits.
Unprecedented Opportunities for Responsibility and Leadership
Our interns get more responsibility than they will anywhere else. Take a professional, leadership role.
Most Areas of Academic / Professional Focus
We have positions that align with a wide range of academic and professional fields, including business development, analytics, finance, accounting, technology, web development, Salesforce, database, computer science, science, STEM education, marketing, digital marketing, communications, social media, publishing, Human Resources, organizational psychology, research, education, and graphics.
Any Cause
You can also choose to focus on your favorite causes (including education, hunger, women, children, cancer, human rights, environment, etc.) or the charitable needs of any ethnic group, religious group, city, or country.
You Benefit
We want all our interns to get the following from their experience here:
Make a tremendous positive impact in the world.

Use your skills, experience, knowledge, creativity and talent.

Assume responsibility and take a leadership role.

Learn a tremendous amount.

Work with people from around the world in a diverse and supportive environment, and have a great time.

Enhance your resume with a record of professional achievement and community service.

Receive a great letter of recommendation.
When
We welcome full-time and part-time interns during the school year and/or the summer. We are entrepreneurial and flexible, and we are always hiring.
Where
Our office is conveniently located at 7th Avenue and 33 Streets in Manhattan. Many of our interns work remotely (as are all of us during the pandemic).
How to Apply
Please send a short cover note and resume to join@ChangingThePresent.org We will get back to you very quickly.
Please Share
We hope you will share this opportunity with anyone who might be interested.
Thank you very much!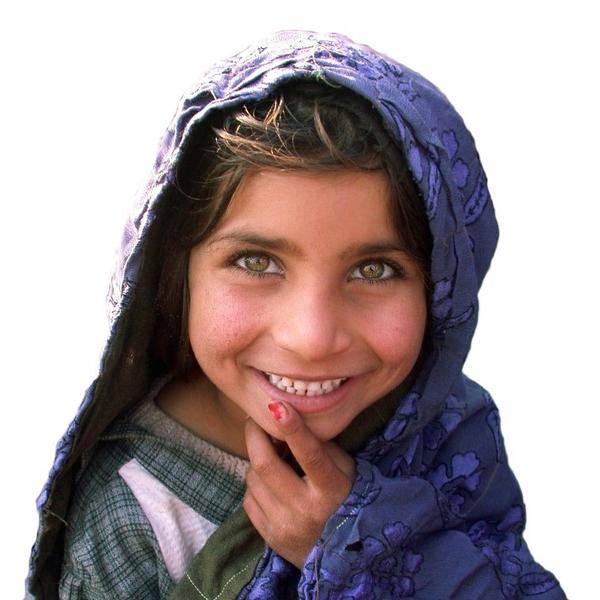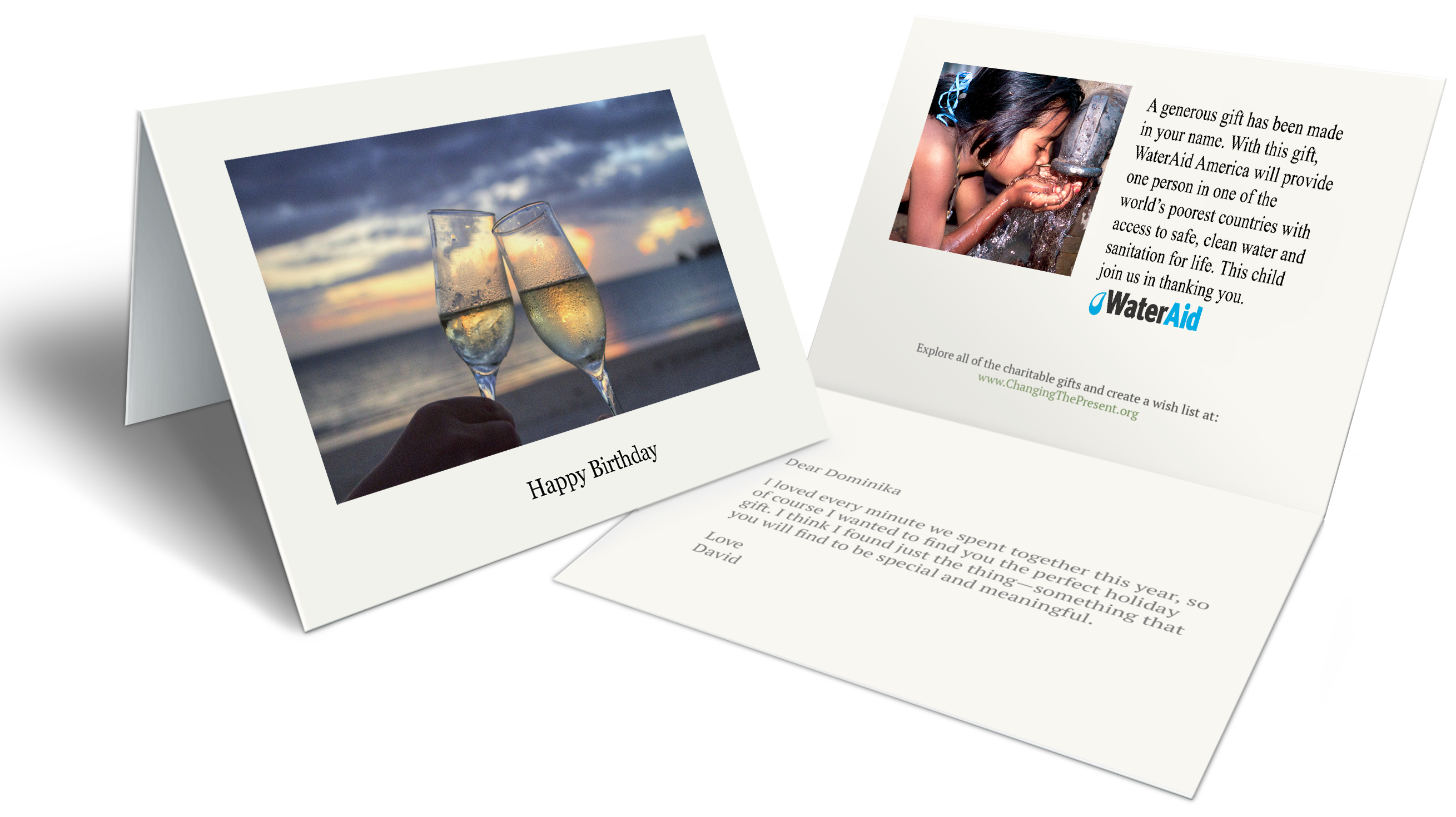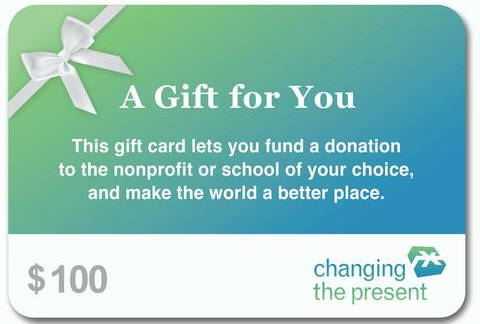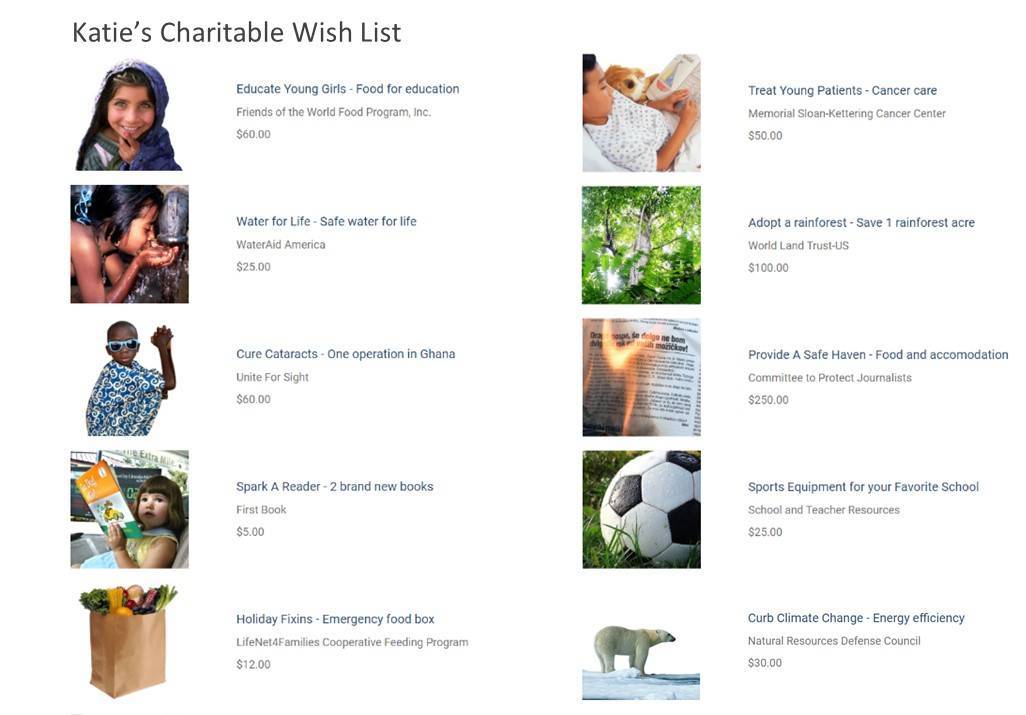 Heart-warming charitable gifts
Personalized printed
greeting cards
Wish lists and registries
Some of the hundreds of leading nonprofits that already appear on the site.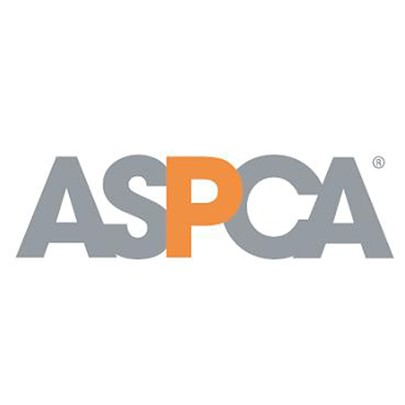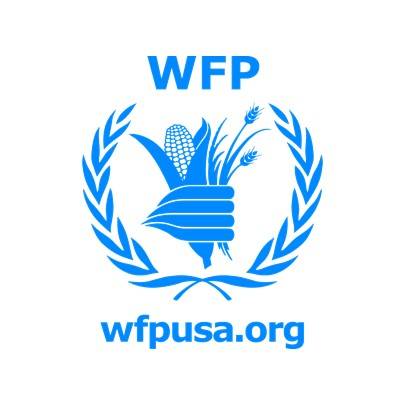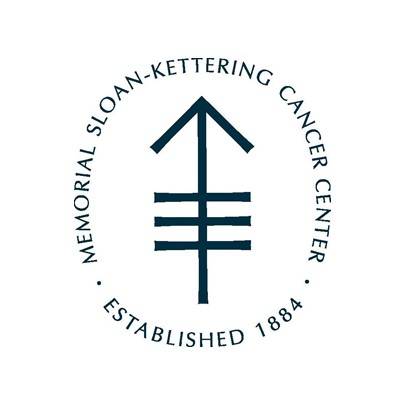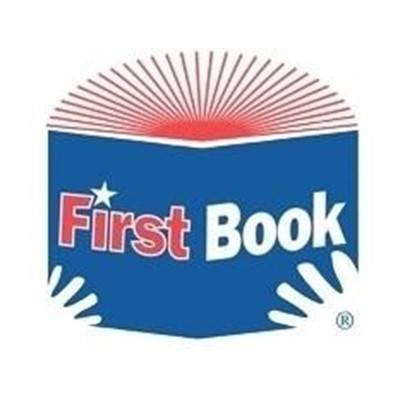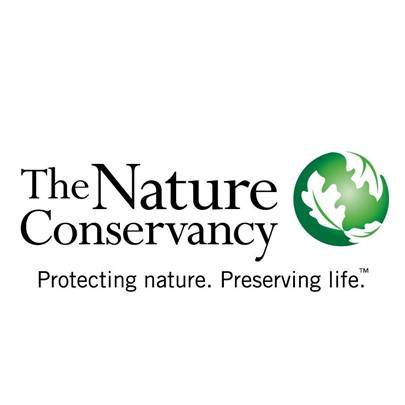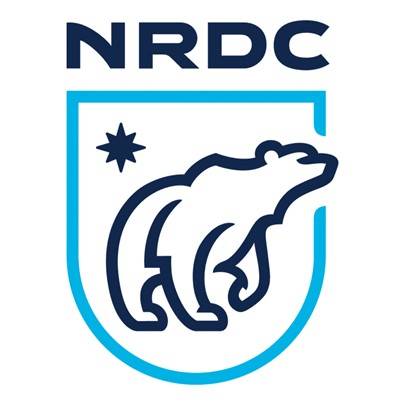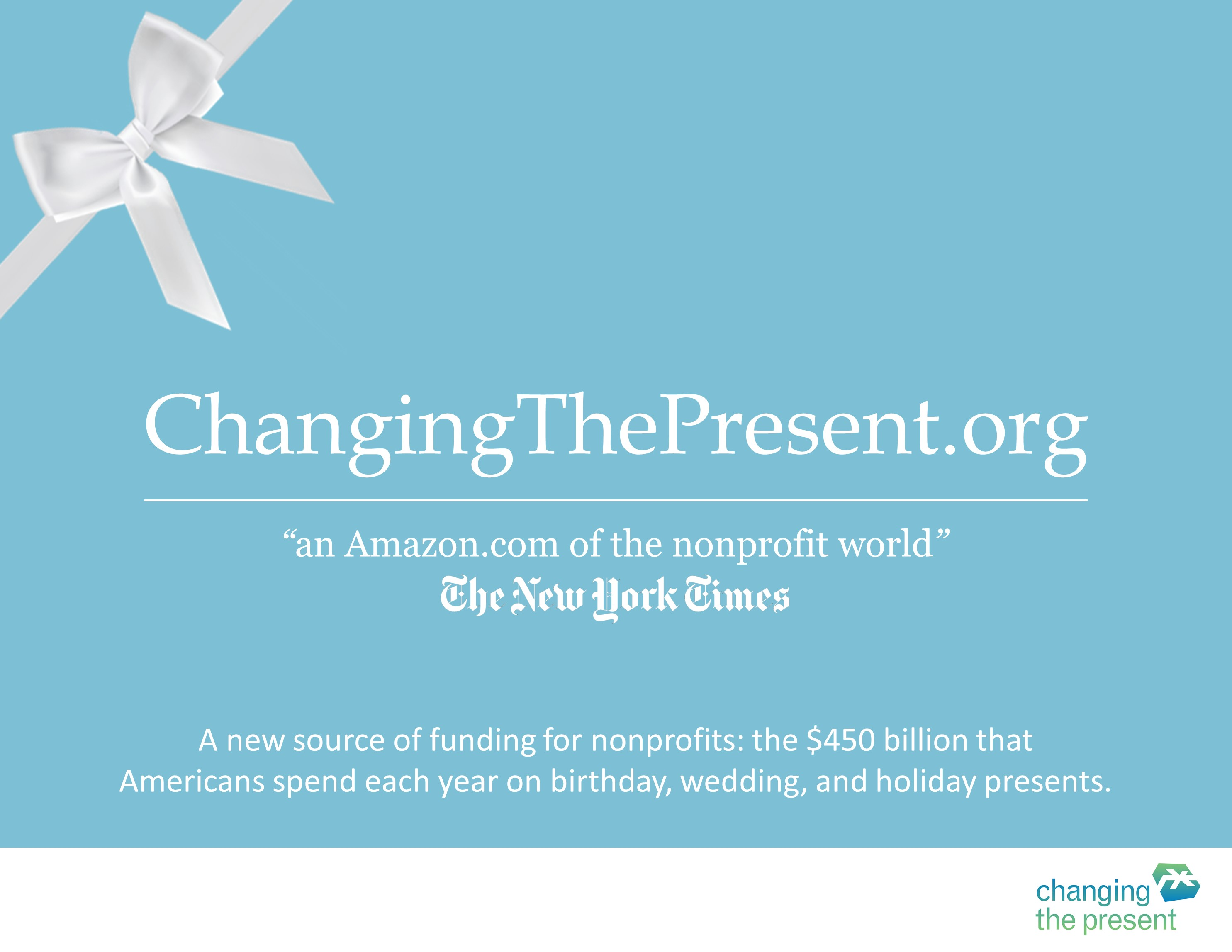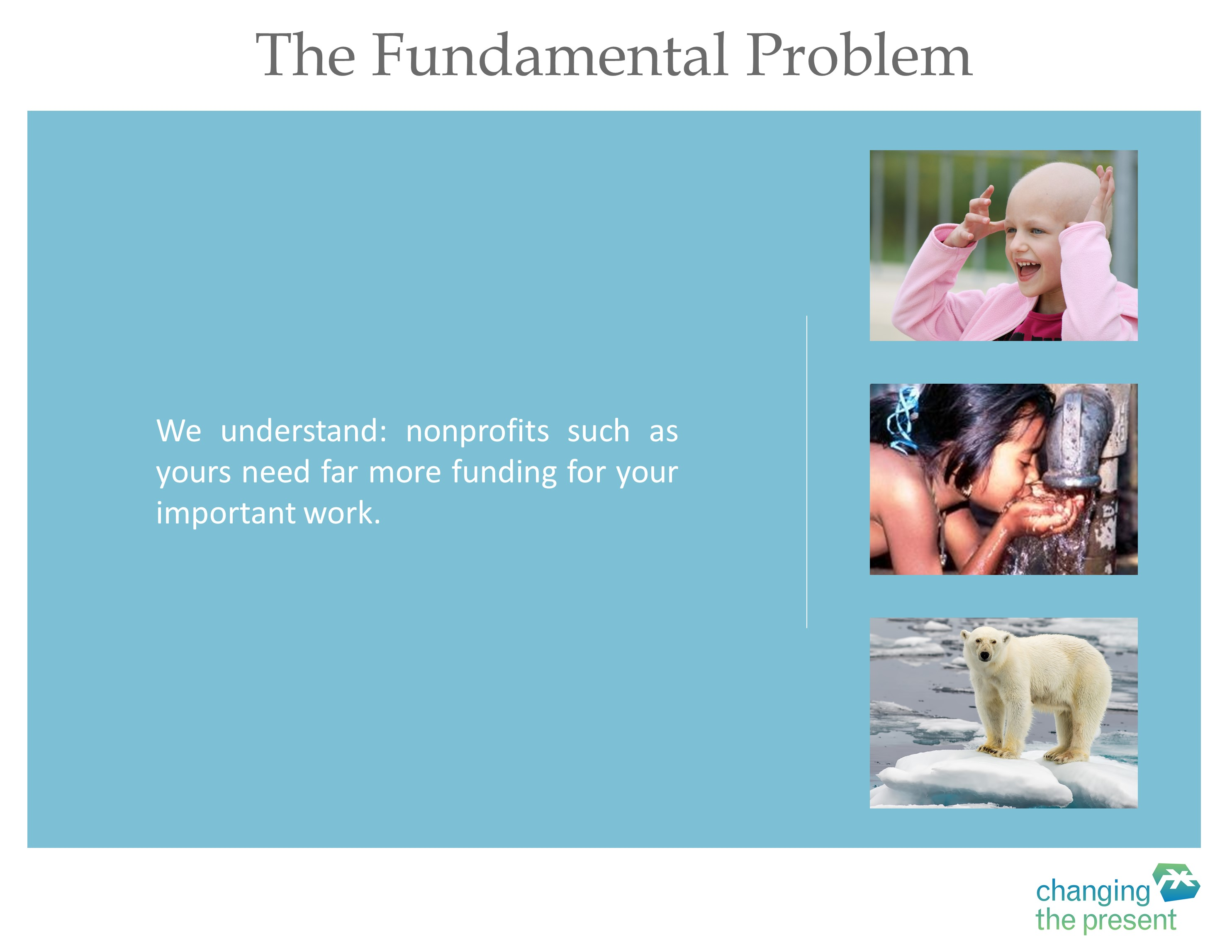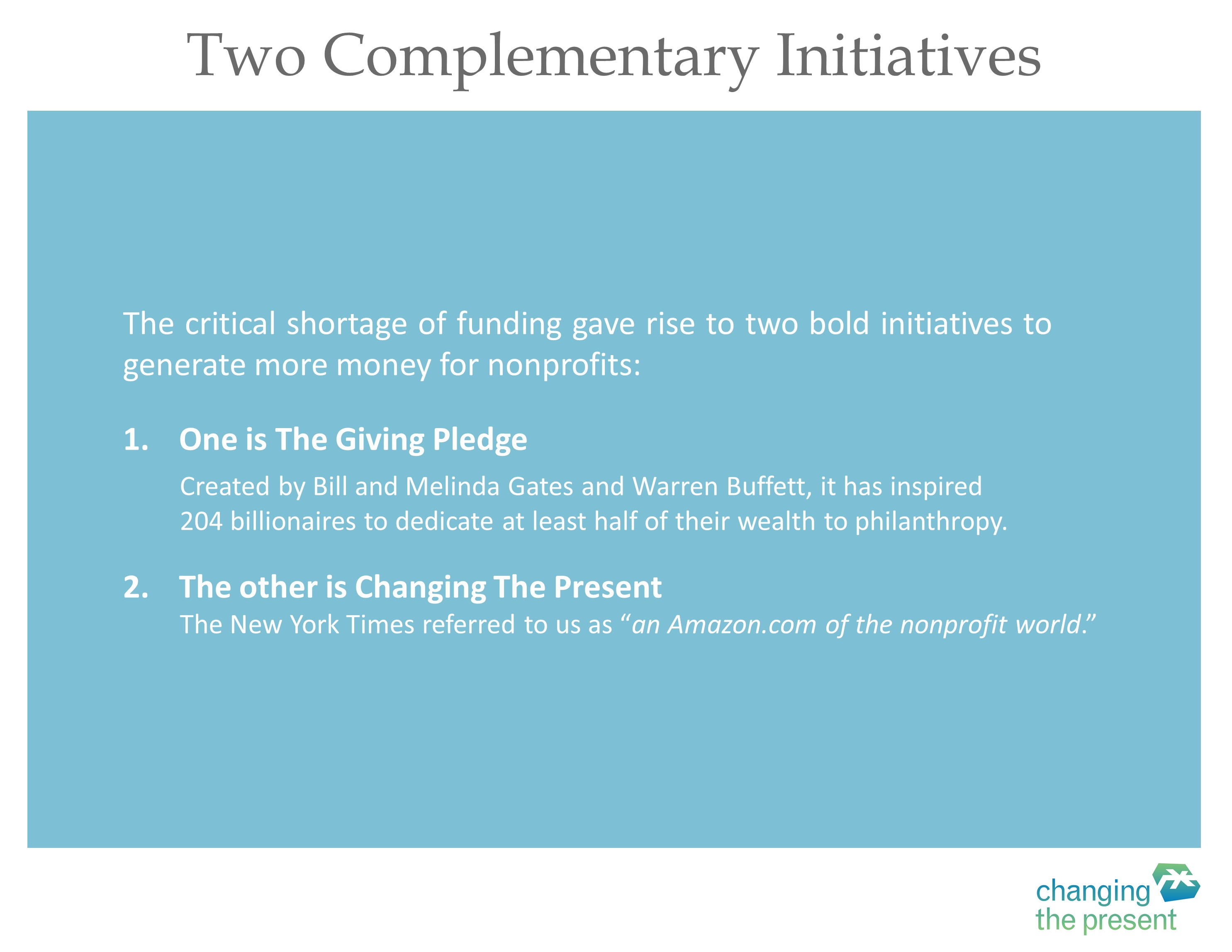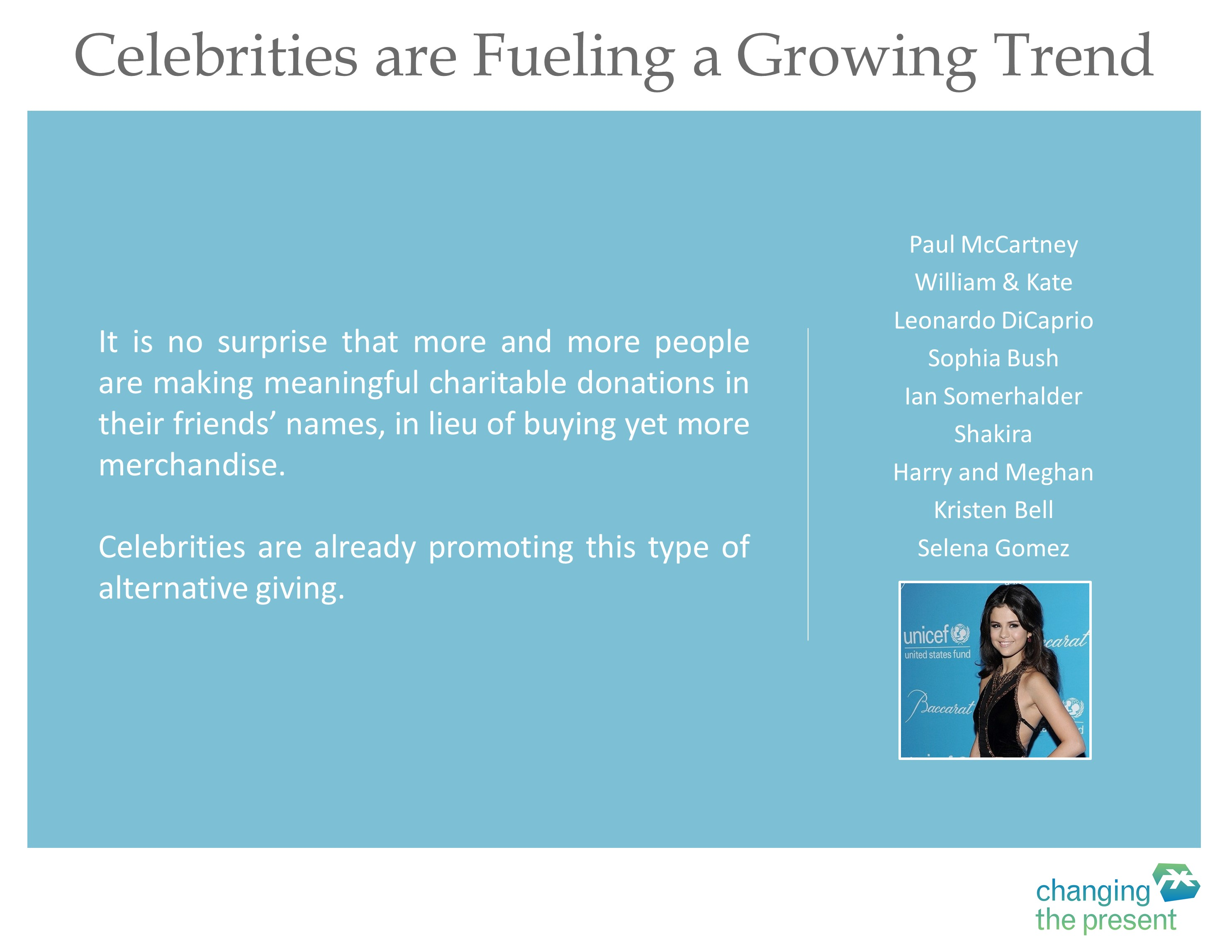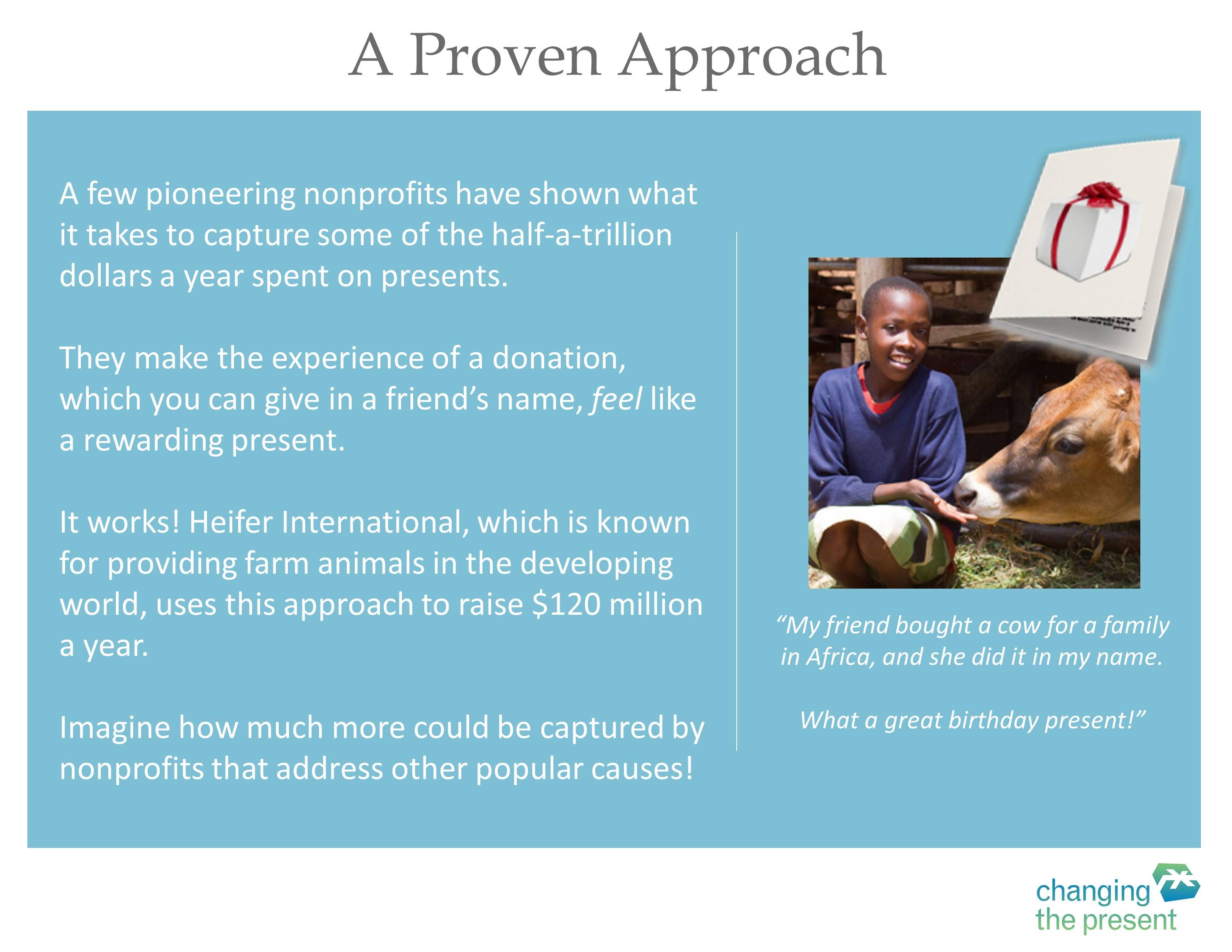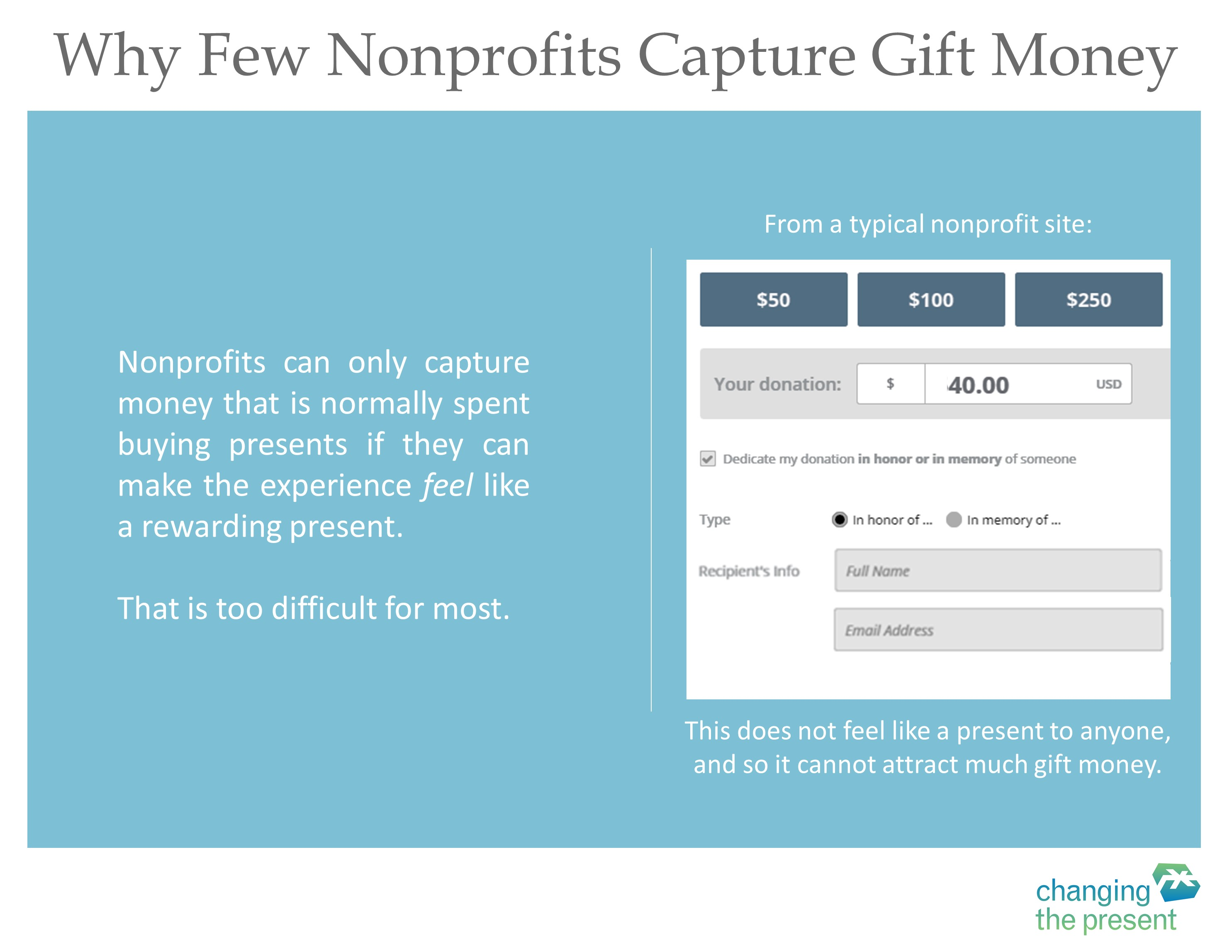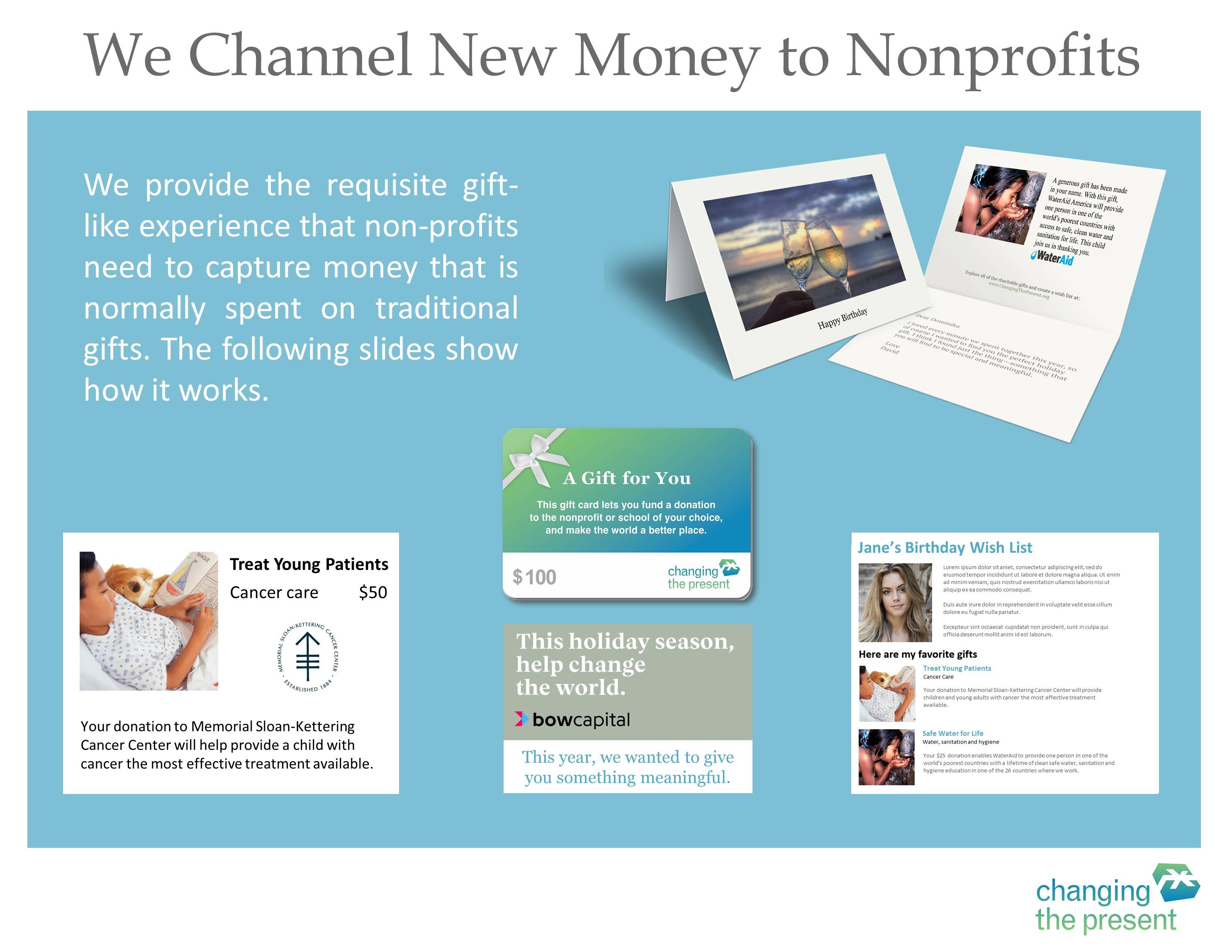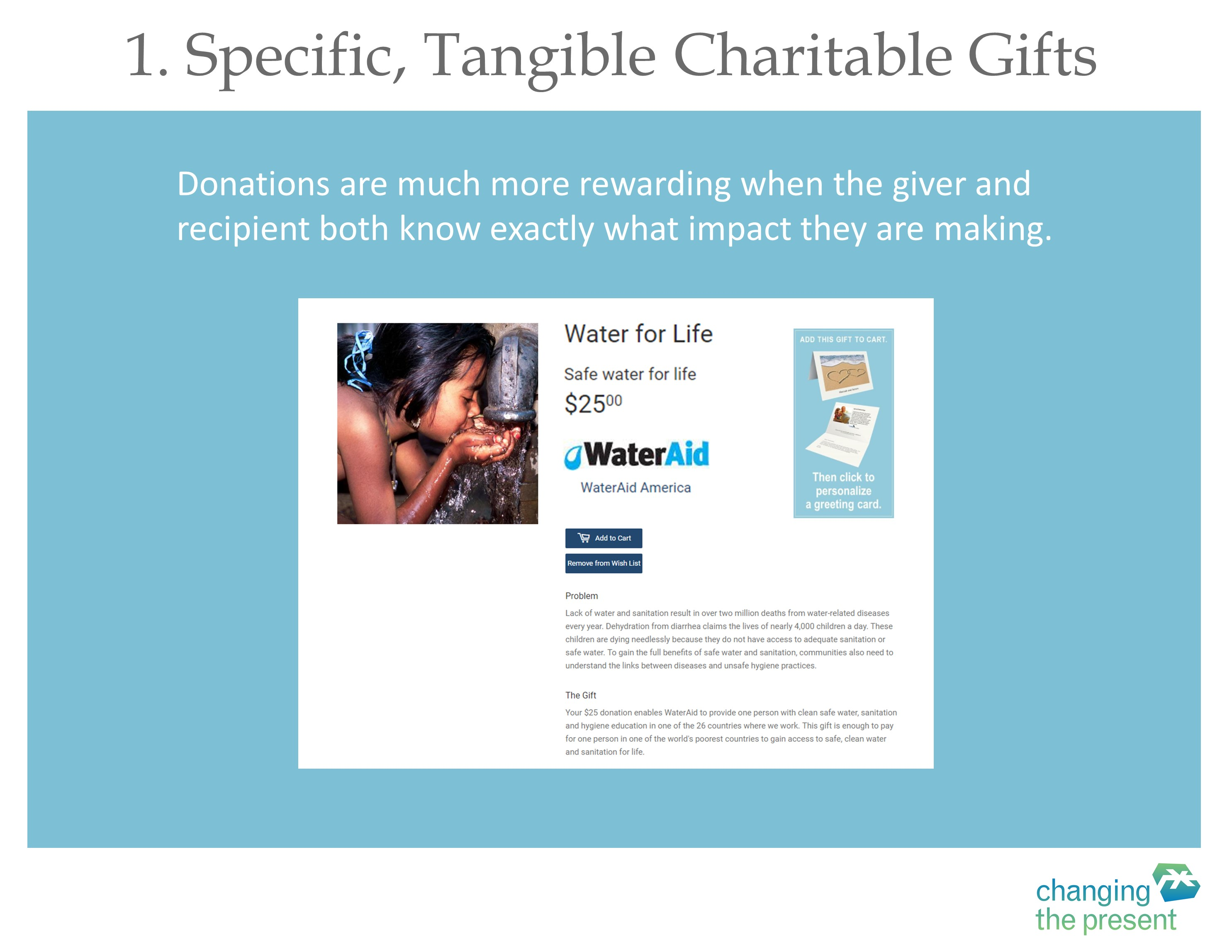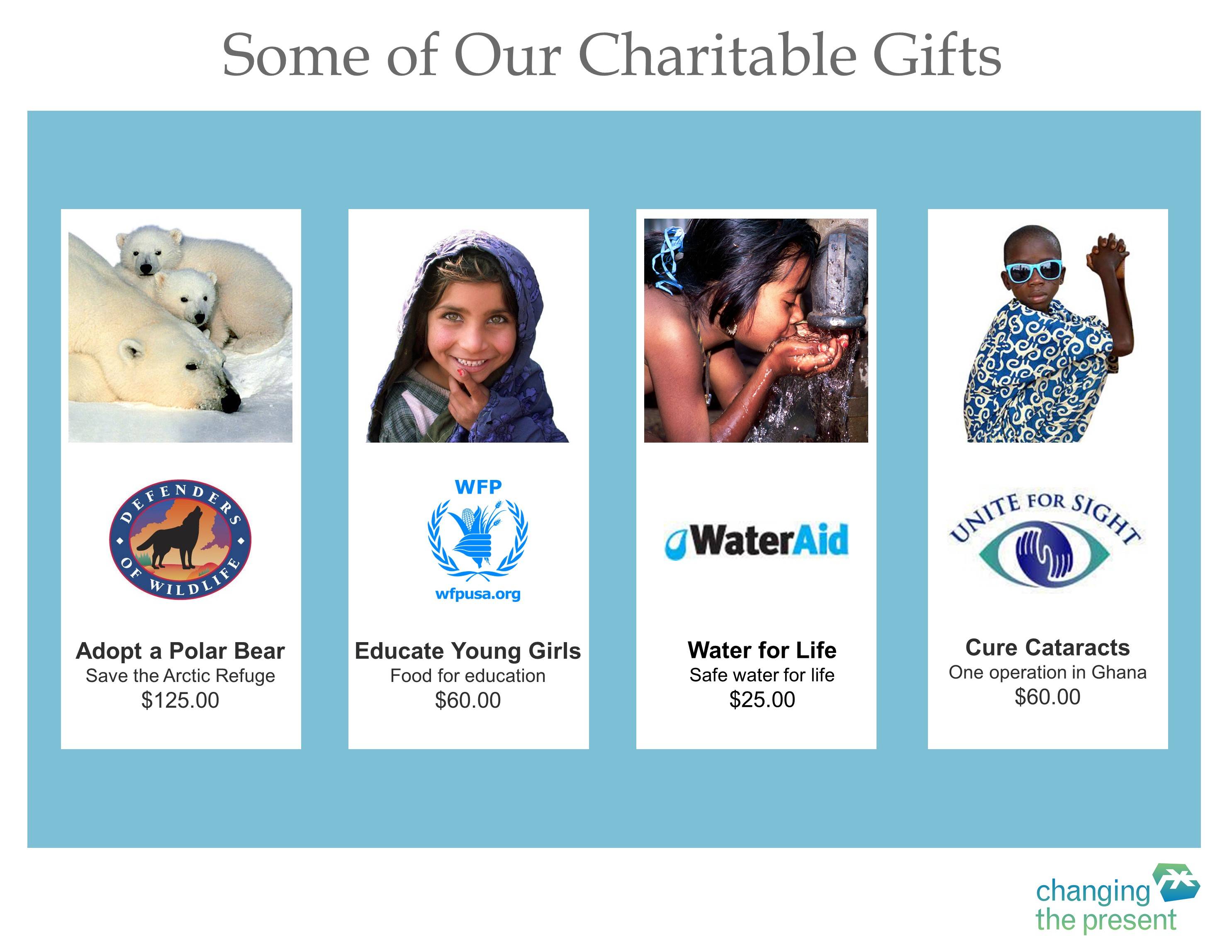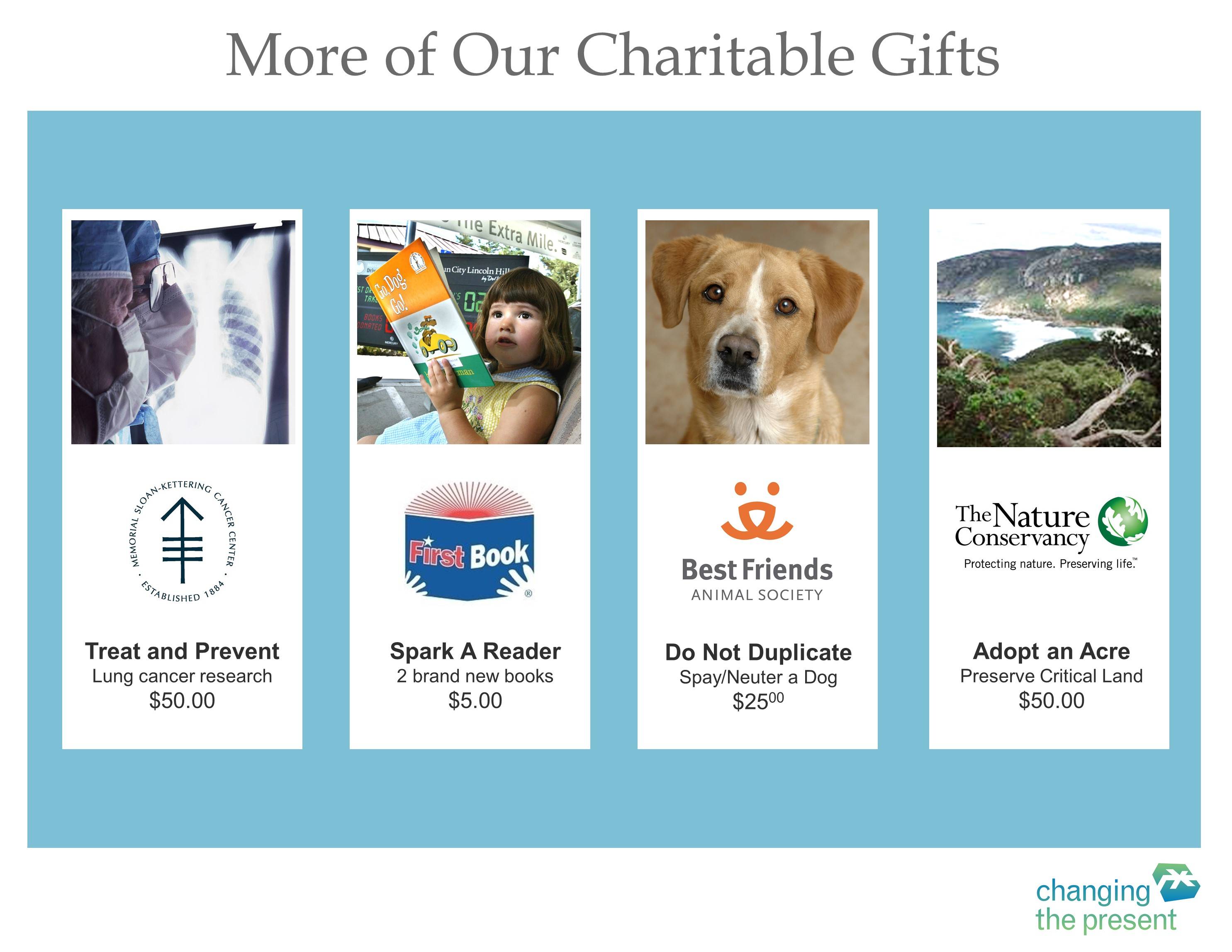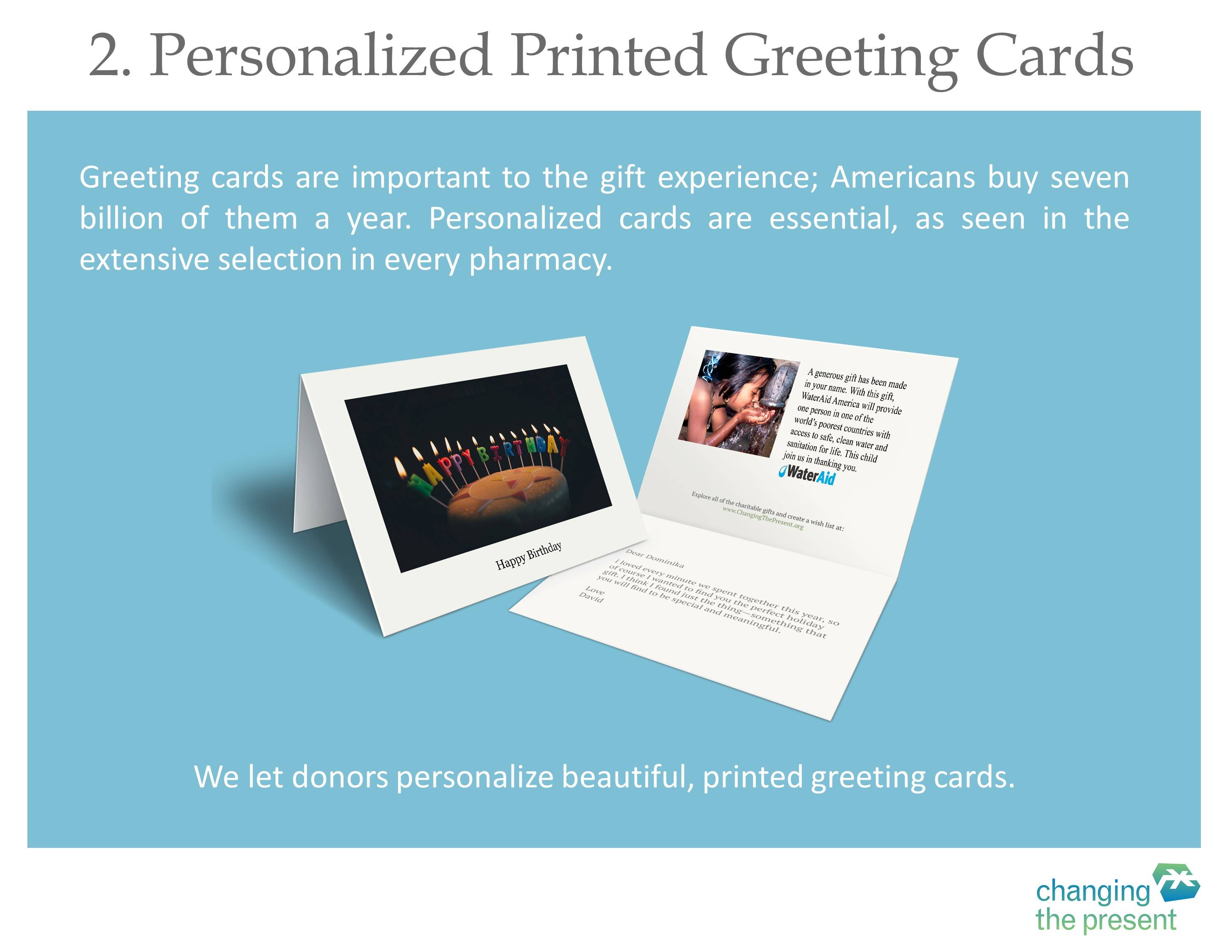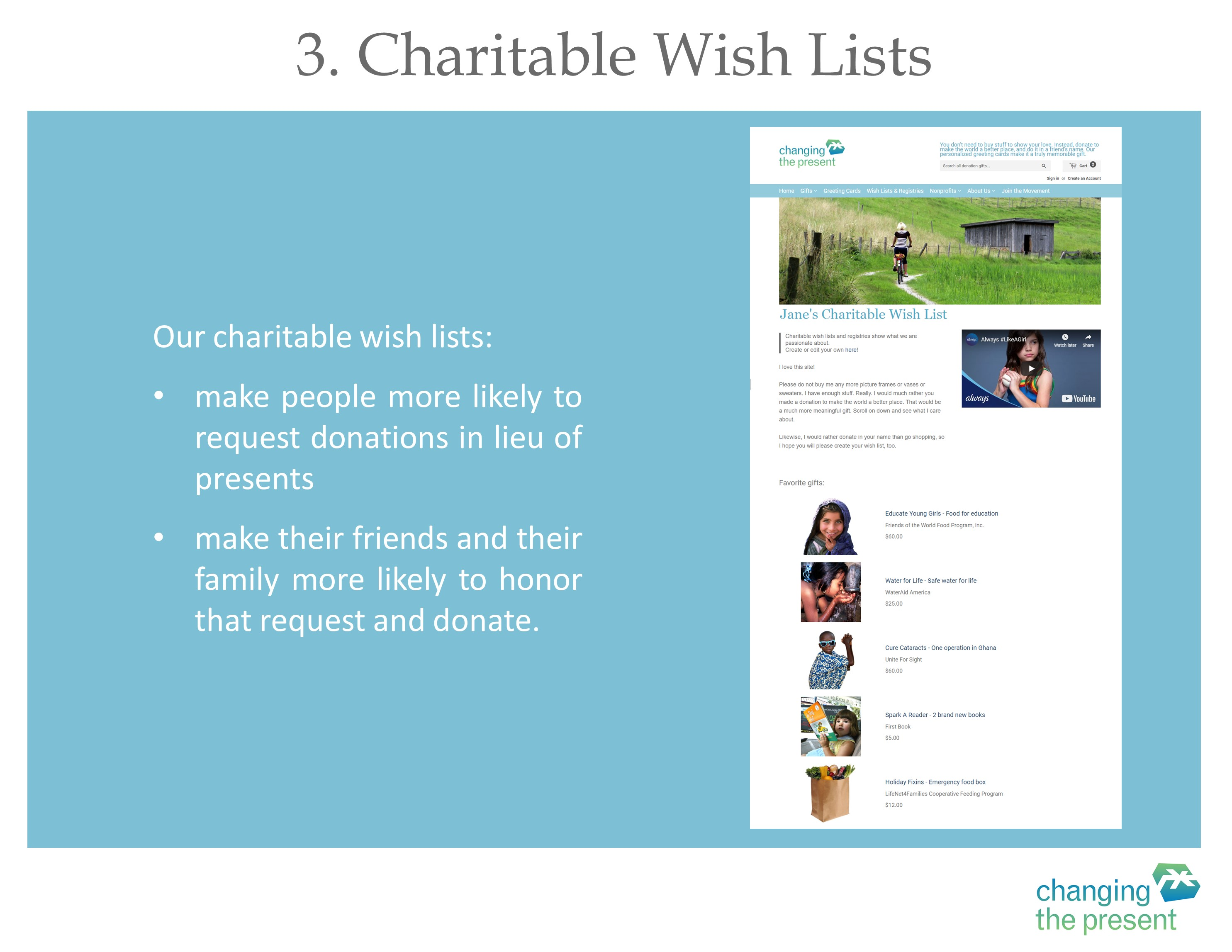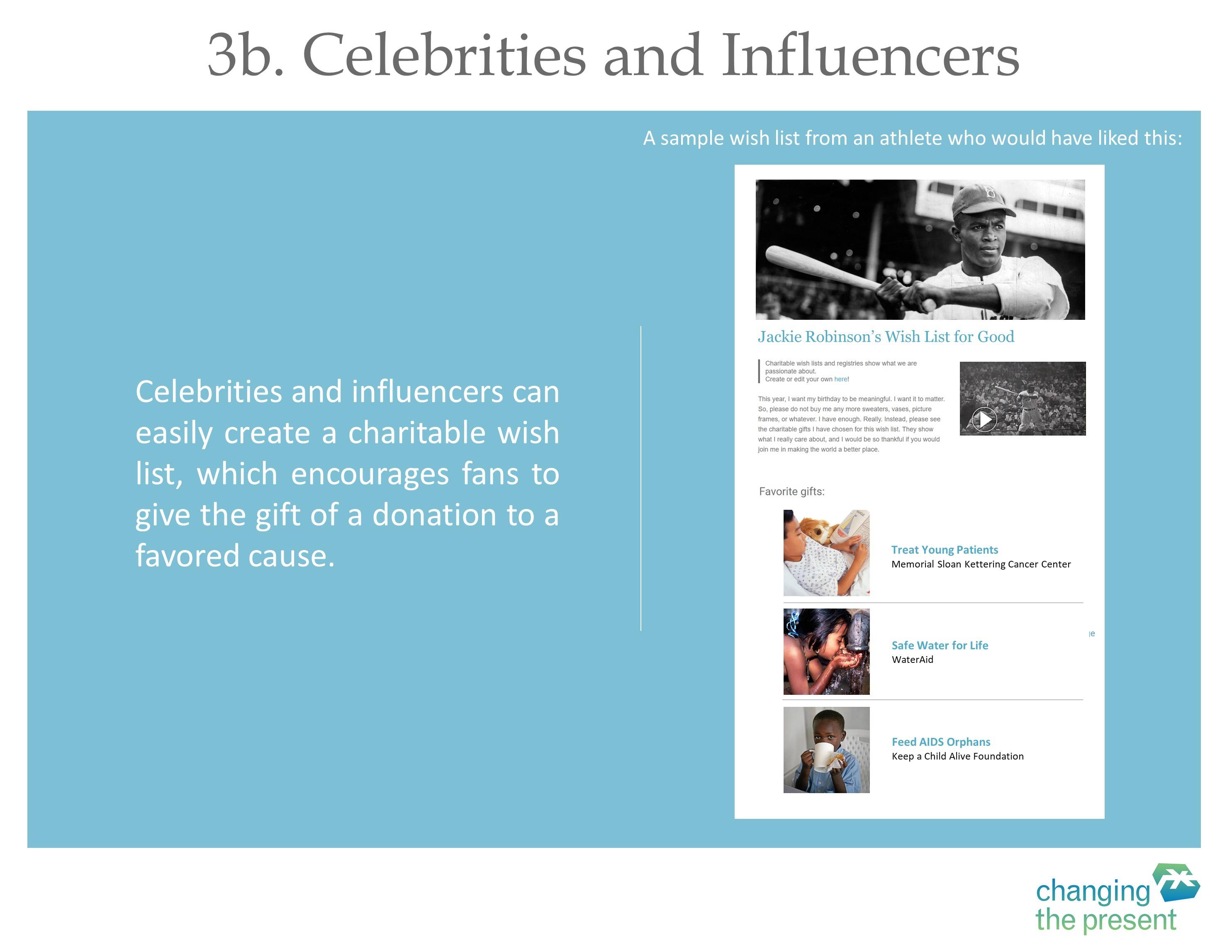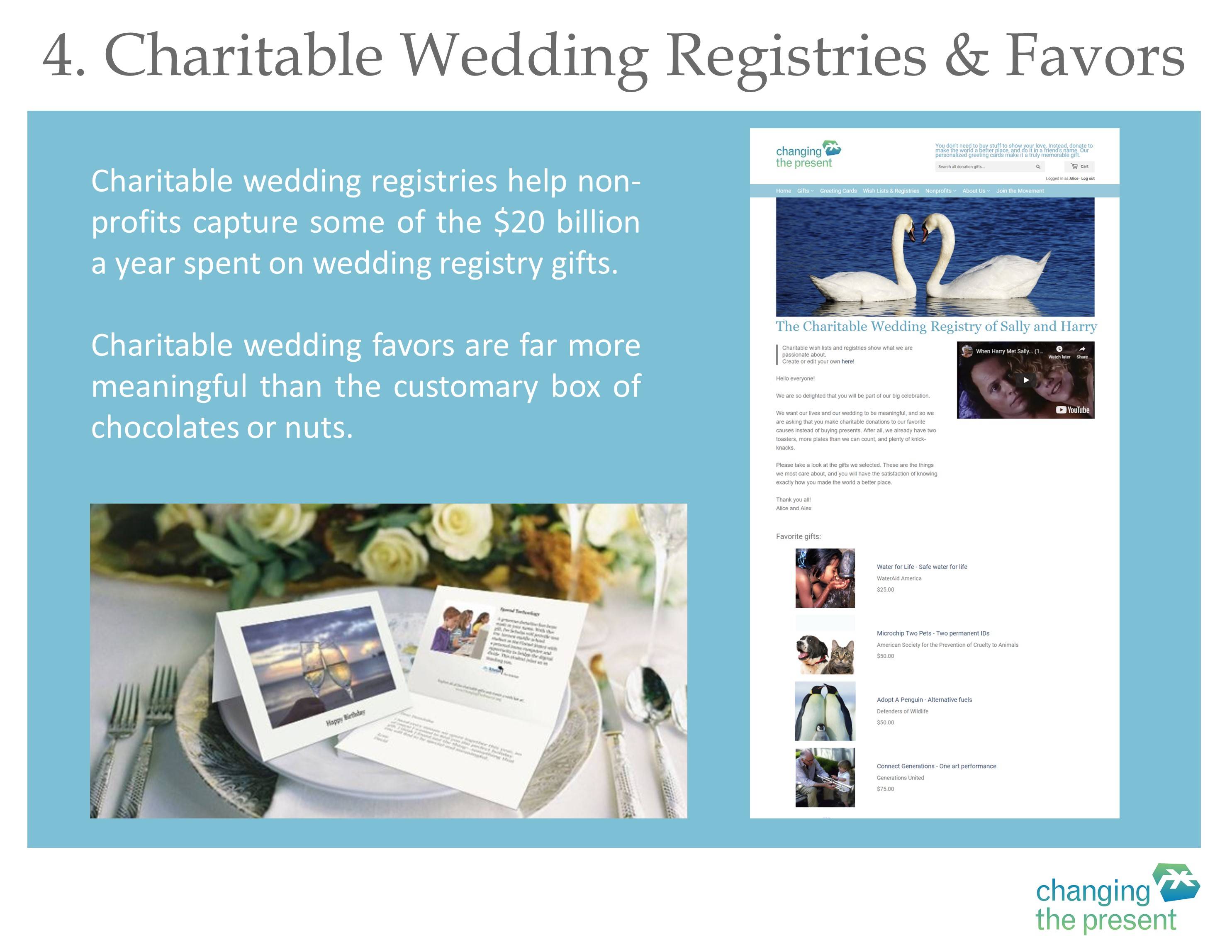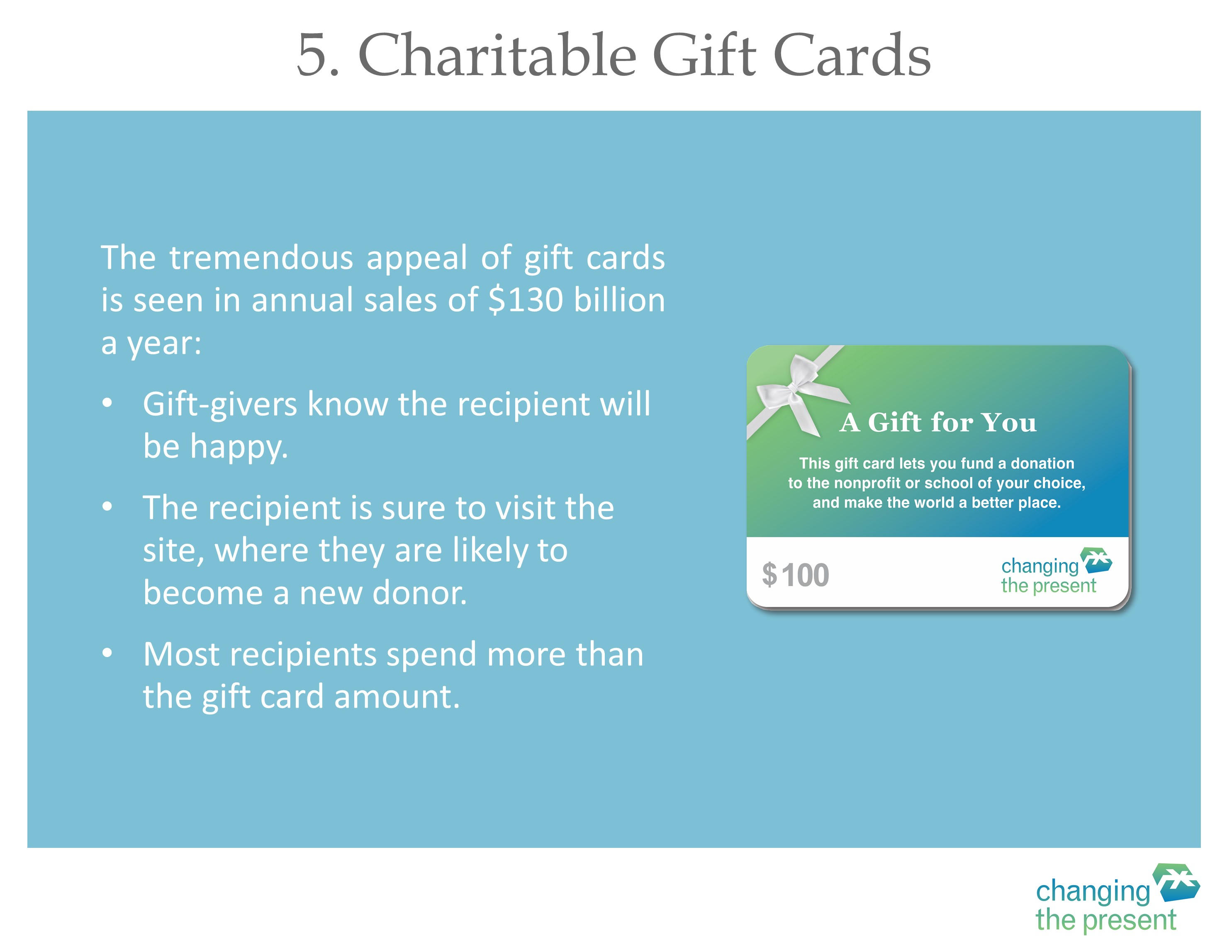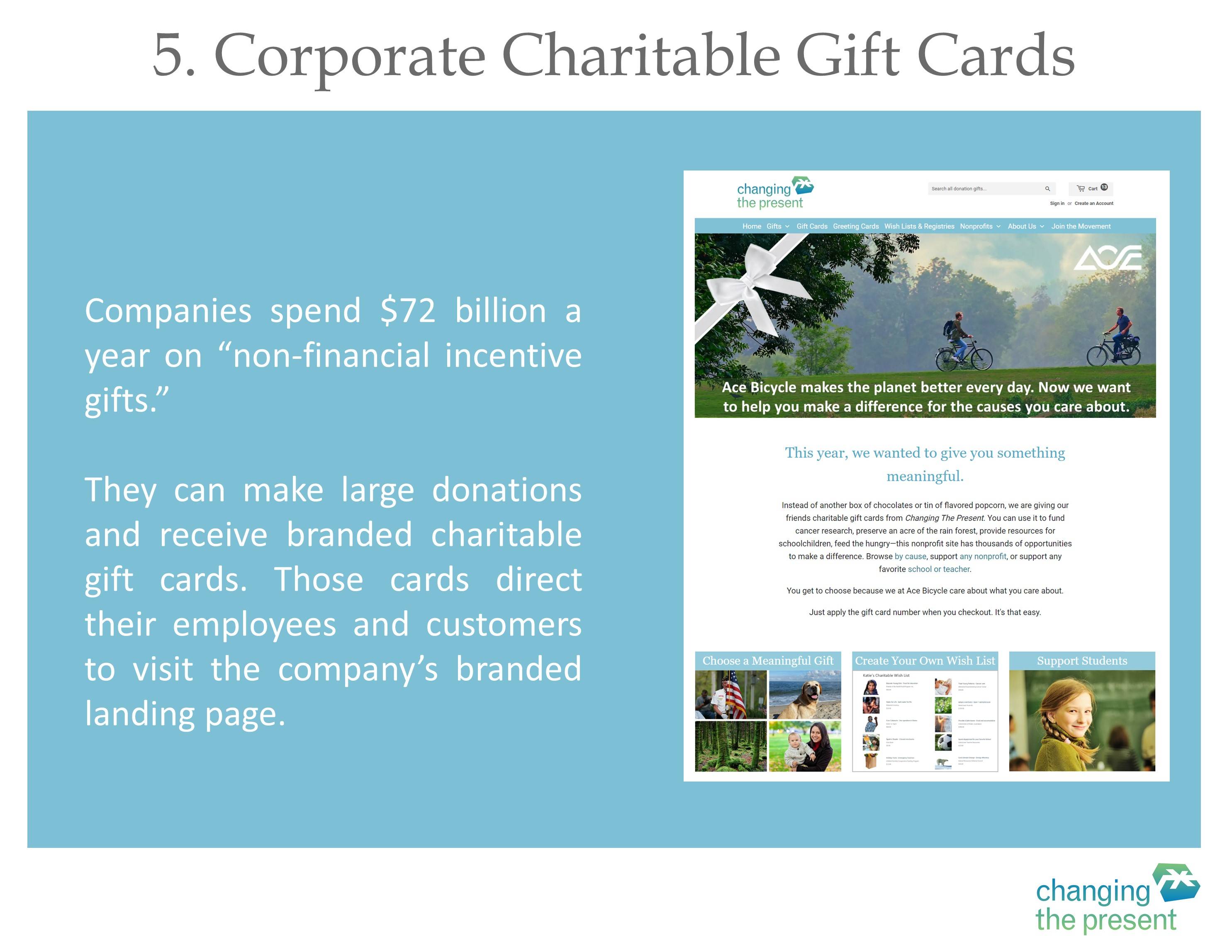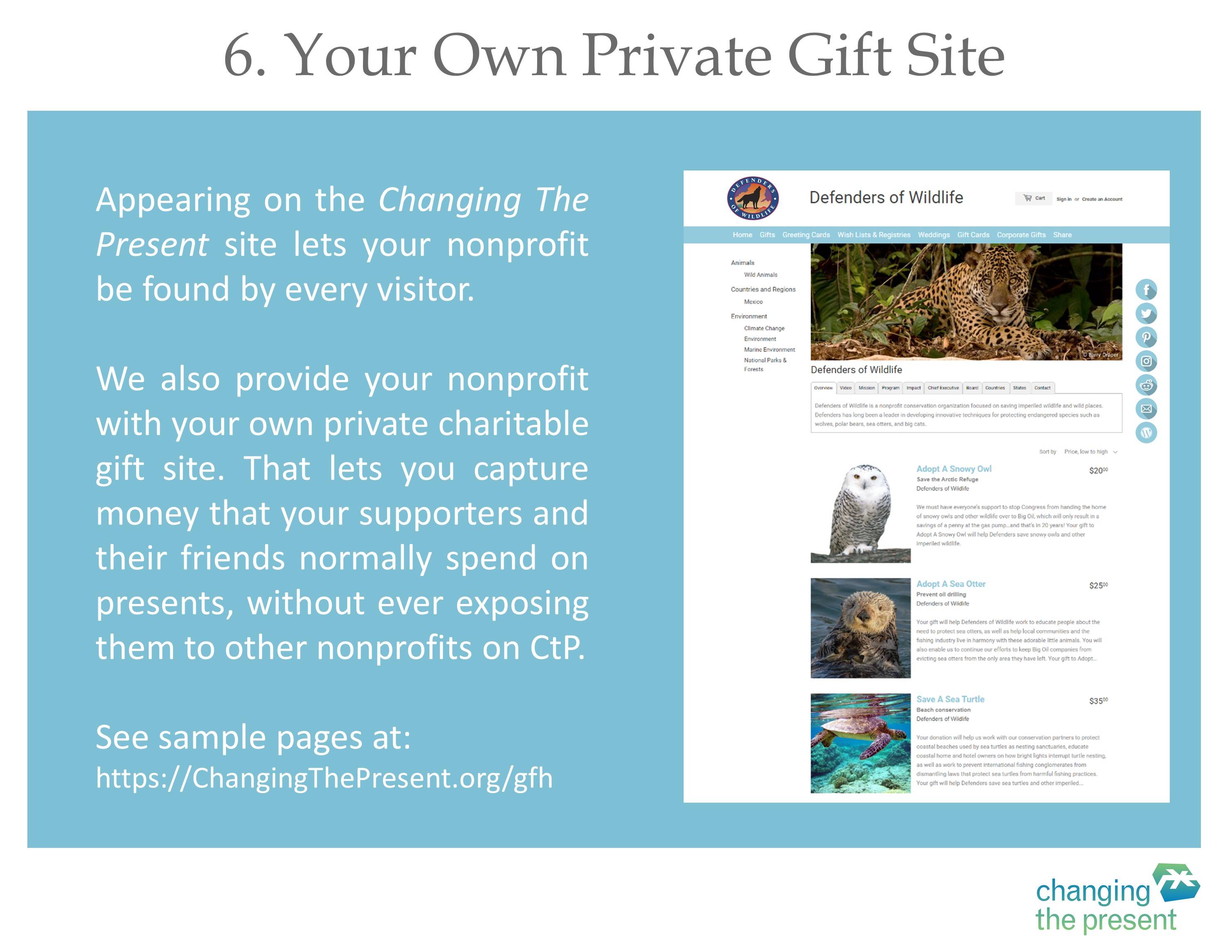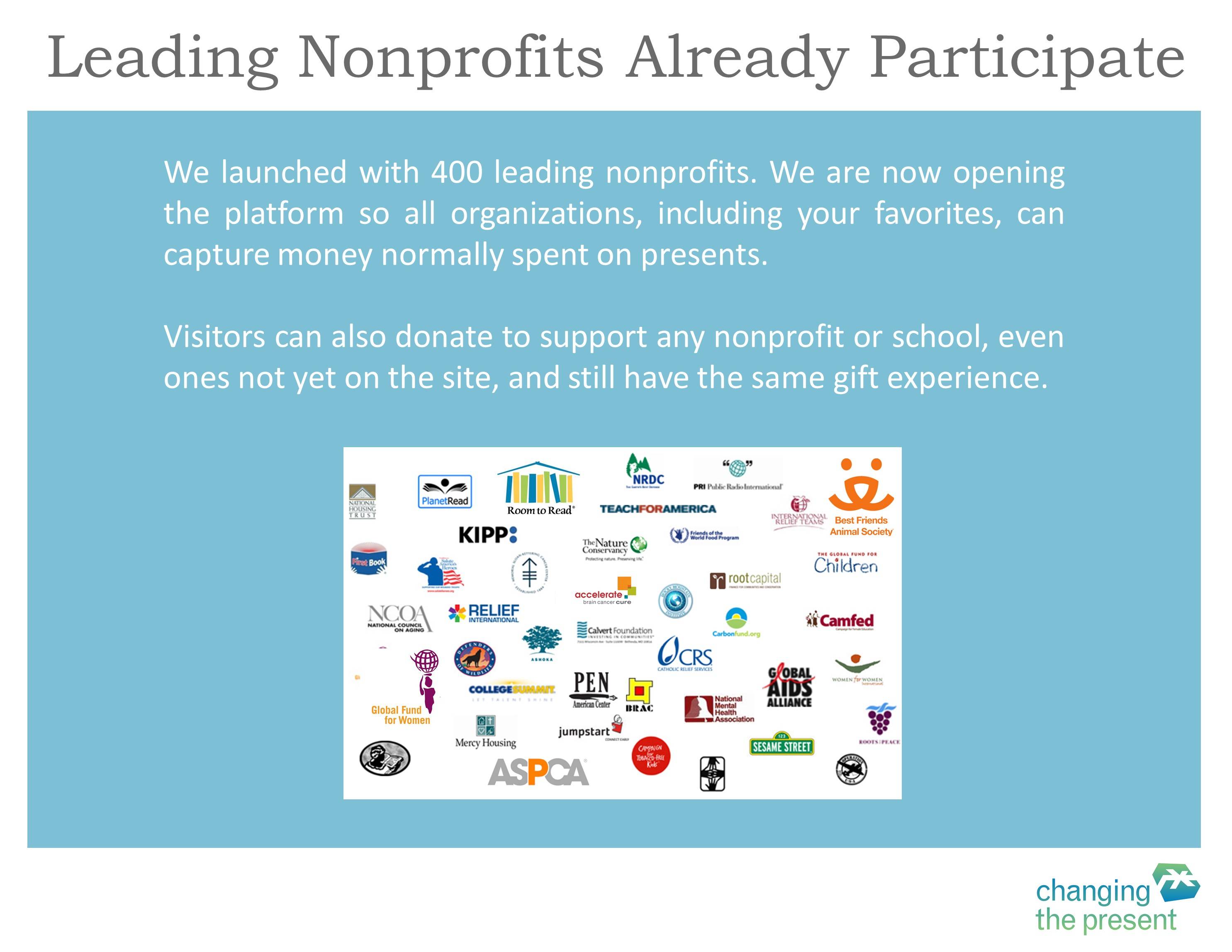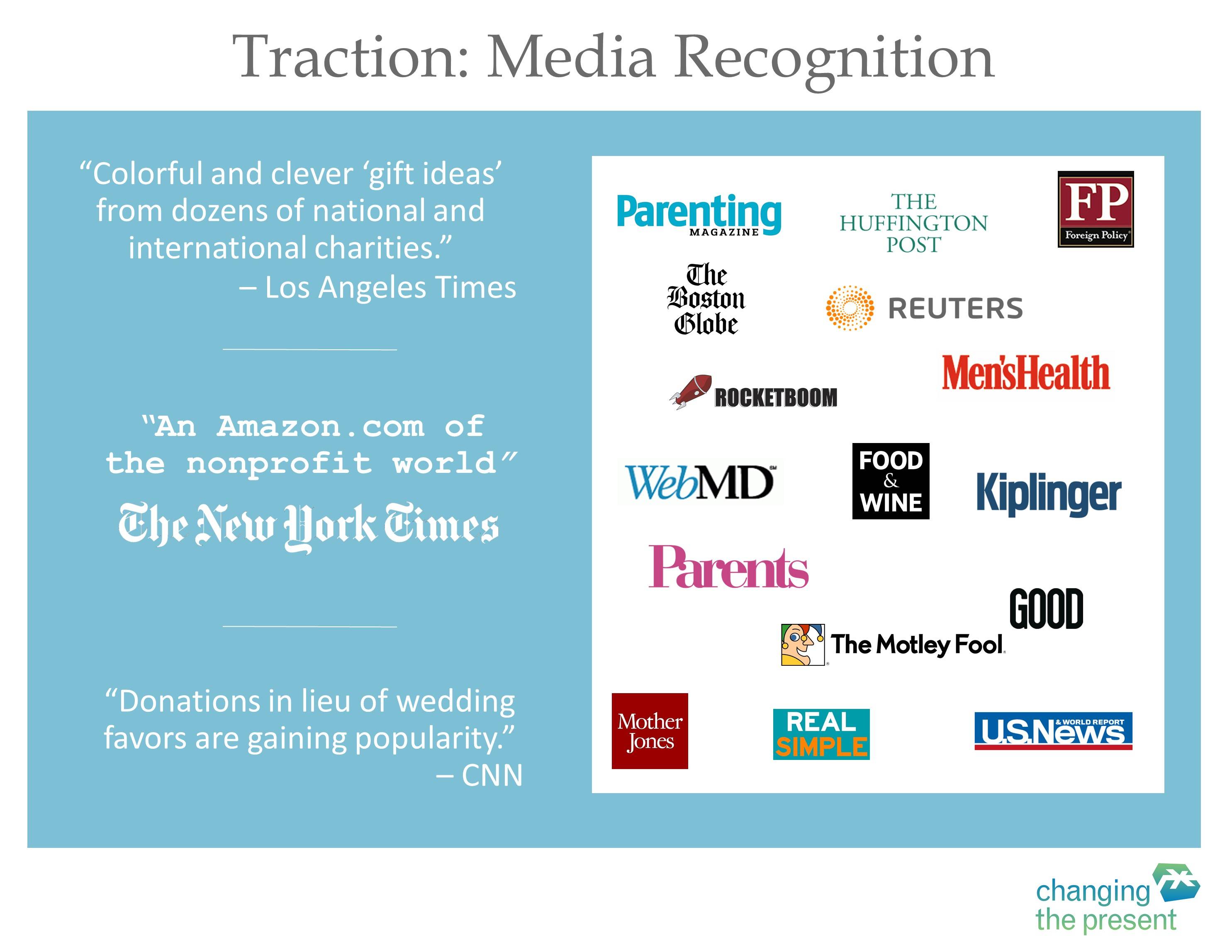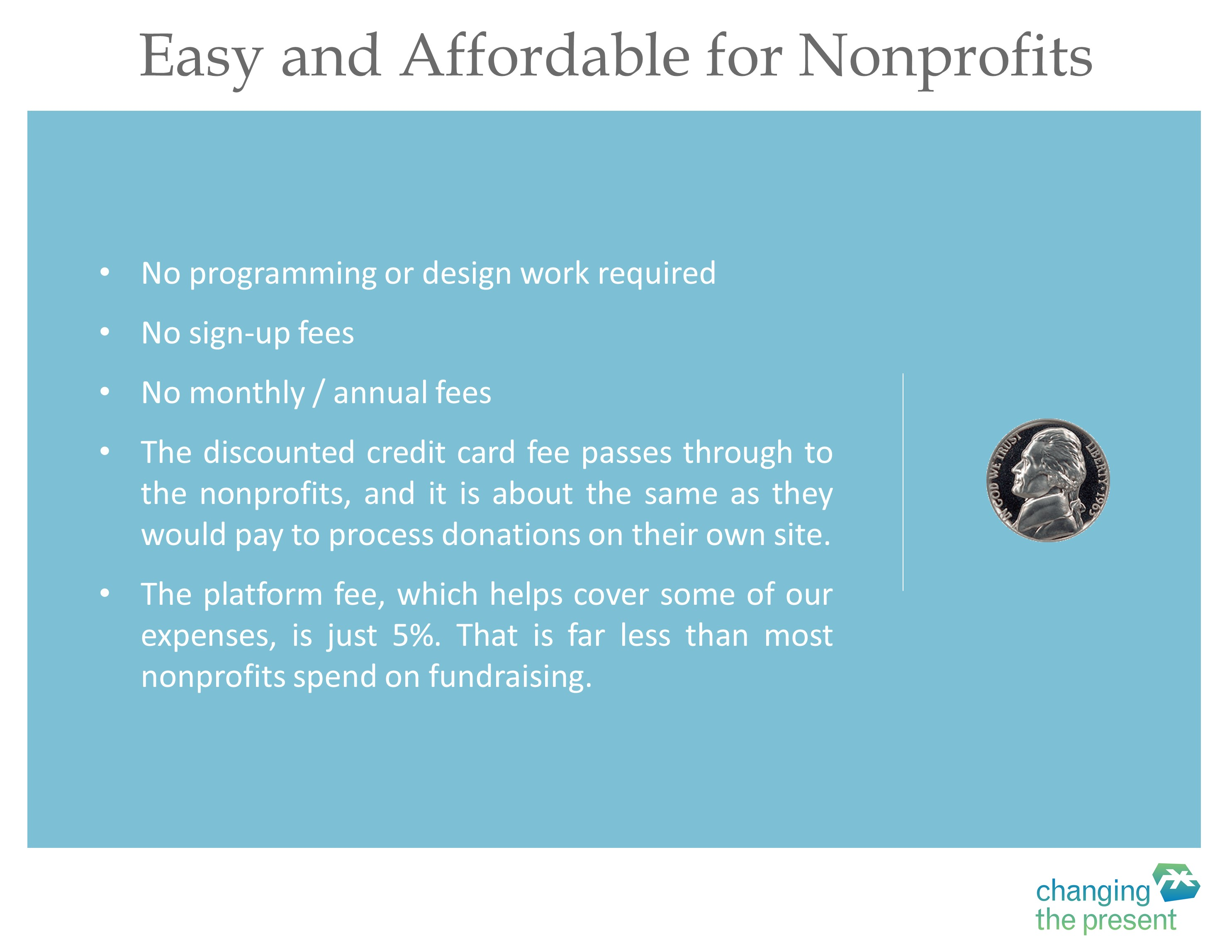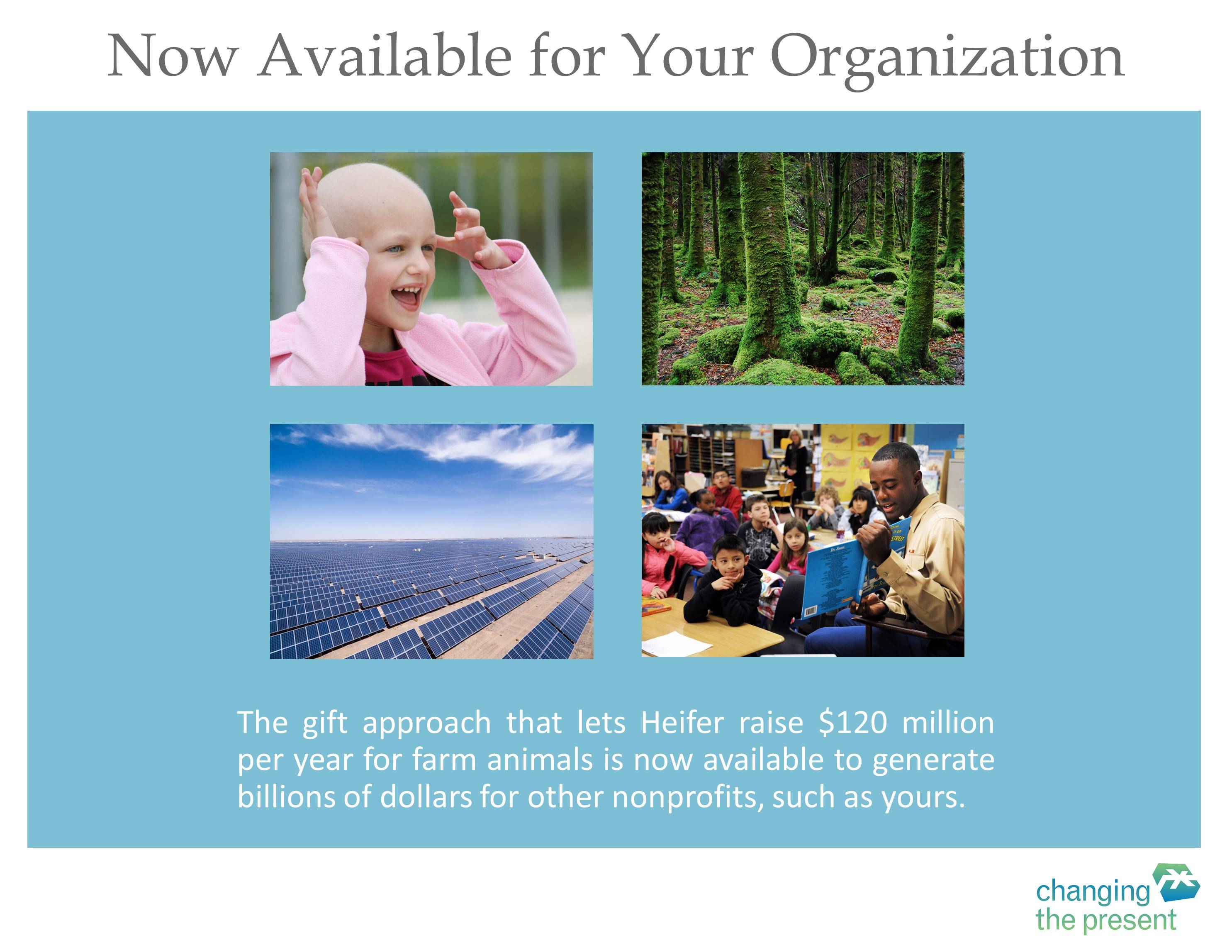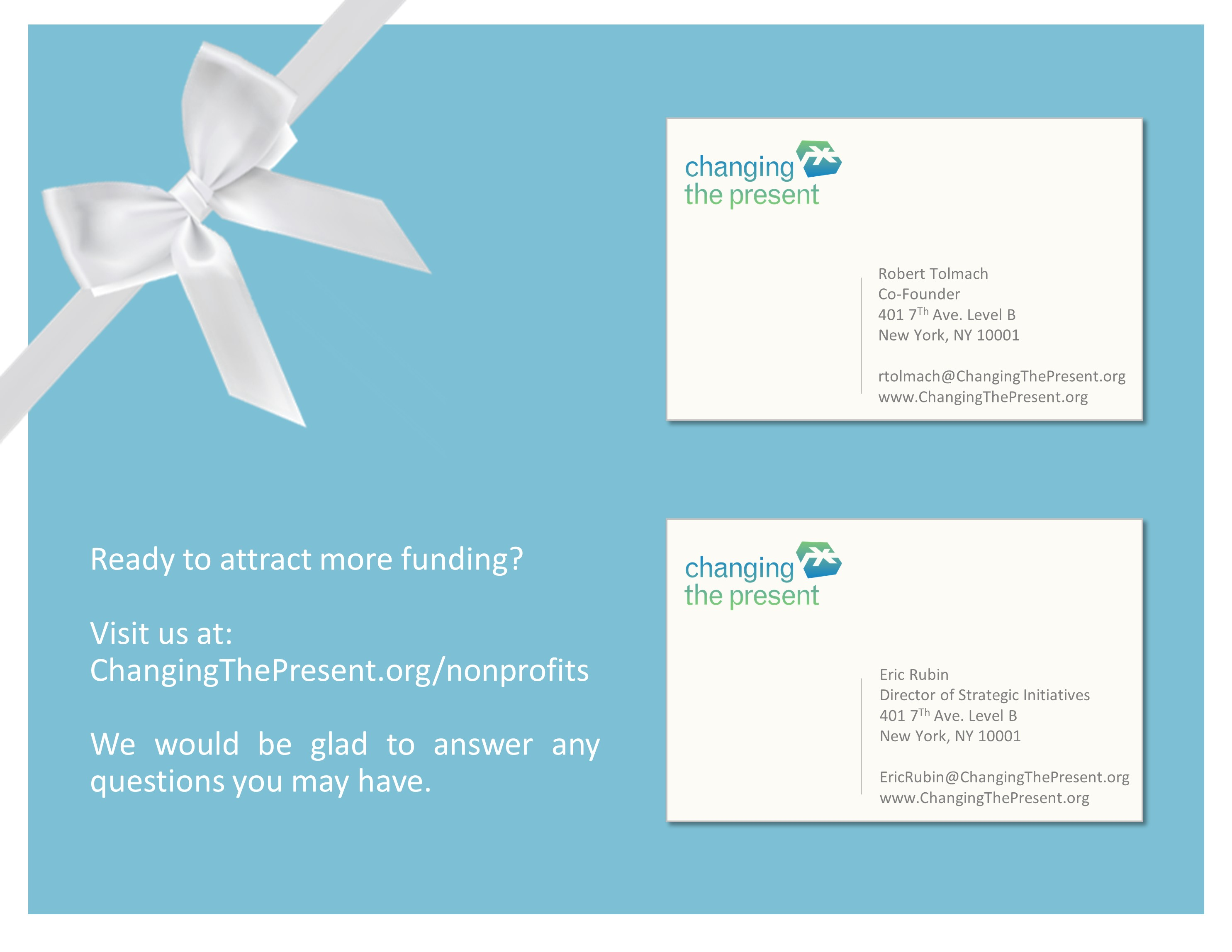 Ready to start capturing some of the fortune now spent on presents?
What are you waiting for?