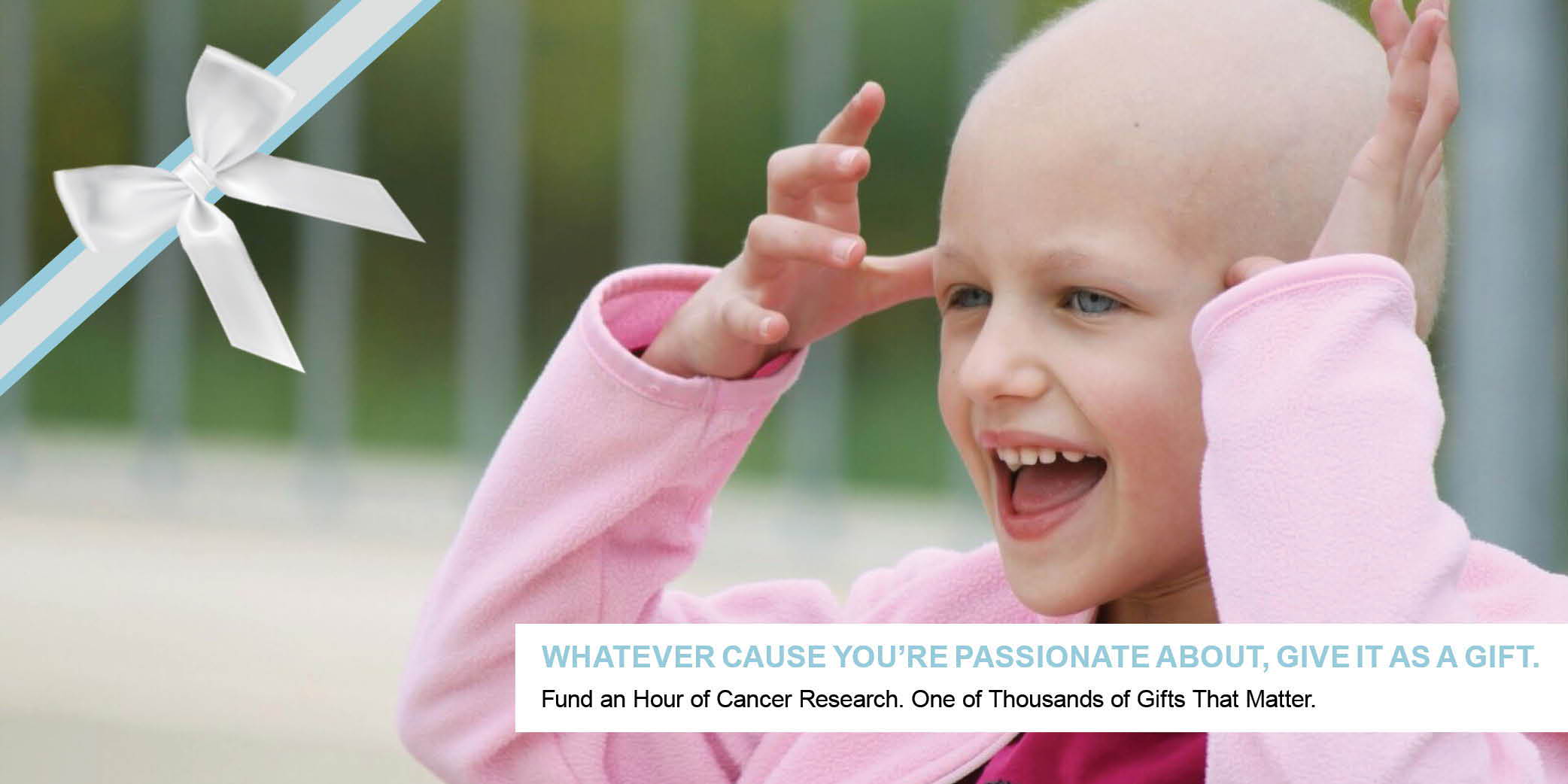 Browse the charitable gifts below, use the search box above, or support any favorite Cancer nonprofit in the country. Give it in a friends name,and send a personalized greeting card to make it a memorable gift.

Also, be sure to create a Wish List and let your friends know you would welcome a donation in your name, in lieu of yet another present.

Finally, you can make a difference every time you share this site with friends who care about Cancer or any cause.
---
Regular price $5000 $50.00
Memorial Sloan-Kettering Cancer Center offers care that is unequaled in depth of experience and expertise in the treatment of cancer affecting children, teenagers, and young adults. The multidisciplinary approach at Memorial Sloan-Kettering offers children and young adults with cancer the best opportunity for accurate diagnosis and the most effective treatment available, emphasizing treatments that target and cure cancer and return children to a normal life....
---
Liquid error (sections/collection-big-pic-list-template.liquid line 130): Could not find asset snippets/false.liquid