Caroline Medea
I am a Licensed Therapist and a Professor at Harvard University
---
About Me
---
I am the biggest animal-lover you have ever met! That includes my dog and cat (Taco and Tofu), my horse (Edgar Allan Pony), the hummingbirds outside my mom's kitchen window, the wildlife I see when camping Yosemite, or the whales and elephants that I hope to see in person someday. This passion has shaped my studies, my weekend adventures, my philanthropy, and my career plans.
My Professional Life
Blah blah blah about professional life. Add sample text here.
My Personal Life
Blah blah blah about personal life.
My Social Media Presence
Please see the links to my social media accounts on this page. More blah blah blah about social media.
My Favorite Book(s)
Silent Spring, by Rachel Carson
My Favorite Podcast(s)
This American Life
My Favorite Quote
"The future will either be green or not at all." — Bob Brown
---
What I am Doing for a Better World
---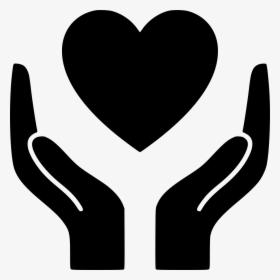 My Thoughts on Making a Difference
Our generation is dedicated to making the world more just and sustainable, and I am inspired by the words and actions of so many good people. I am dedicated to doing my part, and maybe I can encourage others to do the same.
My Favorite Causes
Environment ・ Climate Change ・ Animal Welfare
My Favorite Nonprofits
The Sierra Club ・ ASPCA ・ World Wildlife Fund ・ 350.org ・ Save the Elephants
My Sustainable Lifestyle
I make an effort to live sustainably because every person's choices make a difference in the fight against climate change. I am vegan, recycle, avoid single-use plastic, and bike whenever I can.
My Volunteering and Community Service
I volunteer weekly at the local garden to provide sustainable food to families in need. I also plant trees and remove invasive species bi-weekly for theWildlife Conservation Club. Each summer, I go abroad to work on wildlife conservation. We protect elephants and rhinos, and we care for those that cannot return to their native habitats. I am also a Community Engagement Intern for the Environment with Changing The Present.
---
Let's Make a Difference Together
---
Here is a nice way to show your friendship or love. Donate to give Caroline Medea a charitable gift card, which they can use to support a favorite cause and make the world a better place.
You can also give a charitable gift card to anyone who does not yet have a profile page like this. Empower them to make a difference in whatever way they want.